In a previous post, we featured several shops where you can buy gold jewellery in Canada. However, if you prefer to shop online, don't worry because most of these shops have online stores, too! In this article, we have compiled a list of the best websites where you can purchase gold from anywhere in the country!
Whether you are looking for the perfect engagement ring, or a special gift for your beloved — you can find them in the jewellery stores featured below. What's more, you don't have to leave your house because you can easily buy gold online!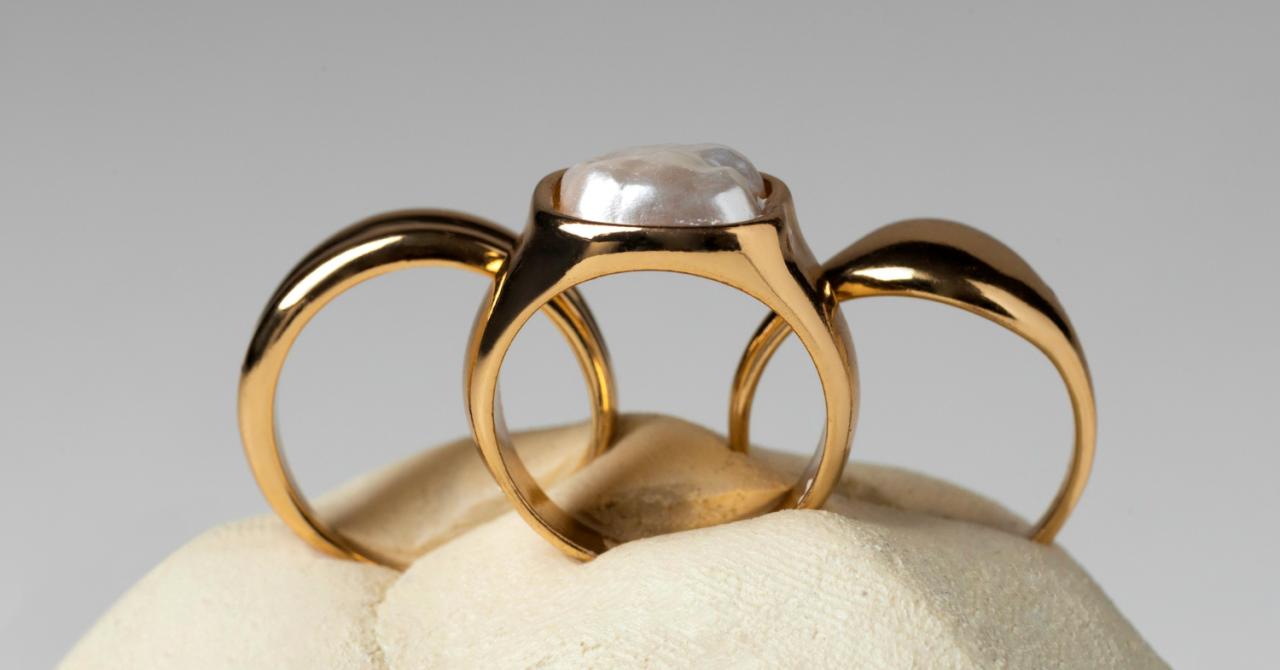 Top Websites to Buy Gold in Canada Online
Here are some of the top websites where you can purchase gold jewellery in Canada. Some of these have physical as well as online stores, while some are available as "e-stores" only. Either way, all of them offer a wide variety of gold jewellery!
1. Ashok Jewellers
A jewellery store located in Mississauga, Ontario, Ashok Jewellers is a brand that offers an impressive collection of jewellery and watches. Its products are sourced from different parts of the world, such as Malaysia, Singapore, and Dubai.
Notably, Ashok Jewellers is an official dealer of the world-renowned luxury watch brand, Rado. For more details about the company and its products, go to the official website of Ashok Jewellers.
2. Blue Nile
Established in 1999, Blue Nile is among the biggest online jewellery stores in Canada today. It sells earrings, engagement rings, diamonds, birthstone jewellery, and many more. Since the store operates online, it is available 24/7, providing live chat, phone support, and email support. Shipping is FREE for all orders, and free returns for orders within 30 days. Shop online via Blue Nile's official website today!
3. Dubai Jewellers
As you may have guessed, this is a store that offers fine jewellery imported from Dubai. It features 22-karat gold, along with wedding bands that range from 14 karats to 22 karats. Dubai Jewellers also sells 14-karat to 18-karat diamond jewellery, while providing repair services and customised jewellery.
Based in Brampton, Ontario, Dubai Jewellers, has an official website where shoppers can browse and order jewellery online.
4. Finest Gold Gallery
Finest Gold Gallery is a popular jewellery retailer, especially in Toronto and the Greater Toronto Area. Founded in 1986, it has been in the jewellery business for over 30 years, creating custom jewellery while providing engravement services and jewellery repair, too.
Other than having a physical store in Richmond Hill, Ontario, Finest Gold Gallery also has online selling platforms on Amazon.com, Amazon.ca, eBay, and Etsy. For more information and to browse products, head to the company's official website.
5. GLAMIRA
GLAMIRA is an online store that operates globally. It has offices in eight countries, namely: Germany, Switzerland, Norway, England, Bulgaria, Turkey, United States, and Australia. It also has 76 online stores that deliver to 65 countries, including Canada.
GLAMIRA sells engagement rings, wedding rings, necklaces, earrings, bracelets, and much more. Check out its official website in Canada for more details!
6. Golden Tree Jewellers
Golden Tree Jewellers was founded many years ago by Chandulal Bhindi. Today, it continues to be managed by the Bhindi family. The store offers engagement rings, wedding bands, and many more. It also features international brands like Gucci, Hearts on Fire, John Hardy, Rado, Tag Heuer, and Tudor.
Located at Willowbrook Shopping Centre in Langley Township, British Colombia, Golden Tree Jewellers is extremely popular in the community. In fact, it has been recognised as the "Best Jewellery" store for 16 consecutive years! To learn more about this company, come and visit its official website.
7. Gordons Gold Jewellers
Since 1983, Gordons Gold Jewellers has been selling a vast collection of gold, diamond, and gemstone jewellery. Known for featuring classic and modern pieces, the store also carries some of the world's most popular jewellery brands.
Located in London, Ontario, Gordons Gold Jewellers also has an official website where shoppers can browse and purchase products.
8. Michael Hill
Michael Hill International Ltd. is a jewellery retailer that offers rings, earrings, necklaces, pendants, chains, bracelets, bangles, and watches. It was founded in 1979, when Michael Hill and his wife, Christine, opened a jewellery store in New Zealand.
Over the years, the company grew steadily. By 1987, it had expanded into Australia; in 2002, the company expanded into Canada. Today, Michael Hill operates a total of 281 stores across the three countries. Its headquarters are based in Brisbane, Australia.
At present, the company has stores in five Canadian provinces: Ontario, Alberta, Manitoba, British Columbia, and Saskatchewan. Head to the company's official website to know more about its latest product offerings.
9. Old 'N' Gold Jewellery
Old 'N' Gold happens to be the largest jewellery store in Victoria British, Columbia. As the name of the store implies, it carries a wide collection of jewellery, with some pieces dating back to the 1800s! Likewise, it features modern designs, as well.
Every piece sold at Old 'N' Gold comes with an appraisal certificate issued by a leading appraiser in Victoria. Visit the company's official website so you can browse lots of beautiful, classic jewellery!
10. Paris Jewellers
Established in 1987, Paris Jewellers is a family-owned business that began in St. Albert, Alberta. Its vision is "to create lifelong happy customers across Canada by consistently celebrating every story, every person, every time." The store sells a huge collection of rings, pendants, necklaces, bracelets, earrings, and watches.
Nowadays, Paris Jewellers operates 23 stores in four Canadian provinces, namely: Ontario, Alberta, British Columbia, and Saskatchewan. For those who plan to buy from their online store, delivery of products takes 2 to 5 business days for standard shipping, and 1 to 2 days for priority orders.
11. Royal Dubai Jewellers
As the name says, Royal Dubai Jewellers features beautiful jewellery from Dubai. Established in 1987, the company offers gold jewellery, diamonds, and bullion, too. Products include earrings, chains, pendants, bangles, rings, and many more.
These days, Royal Dubai Jewellers' products have reached international retailers; its jewellery is sold at stores in Australia, Singapore, India, and Bahrain. In Canada, the company's store is located in Malton, Mississauga, Ontario. For more details, simply go to the official website of Royal Dubai Jewellers.
12. Thamor Jewels
Thamor Jewels is a leading store that features gold, silver, and diamond jewellery. Its vast collection includes magnificent pieces from Singapore and Dubai.
At Thamor Jewels, you can sell gold, too! The store offers fantastic rates for your gold. Just bring your gold to their store, have it checked for gold purity, and receive instant cash. It's that easy!
Thamor Jewels has showrooms located in Brampton and Mississauga, Ontario. Head to the company's official website for more information.
Summary
Without a doubt, there is no shortage of jewellery stores for those who'd like to buy gold in Canada. Aside from having physical stores, the above companies also have "e-stores" for those who prefer to shop online.
Speaking of shopping, are you on the look out for Pinoy products, too? Well, you're in luck! Check out this list to see where the best Filipino stores are located, right here in Canada!