Canada Post provides mail service for all locations in Canada. Canada's postal system is a network of postal facilities serving people in all parts of Canada that provides services for personal, social, and commercial purposes. It is used by thousands of people dedicated to transmitting mail using a PO Box number in Canada.
Canada Post is a Canadian Crown corporation providing postal service delivery. They have provided service to more than 16 million addresses and delivered nearly 8.4 billion items in 2016 and consolidated revenue from operations reached $7.88 billion.
Delivery takes place via traditional "to the door" service and centralized delivery by 25,000 letter carriers, through a 13,000-vehicle fleet.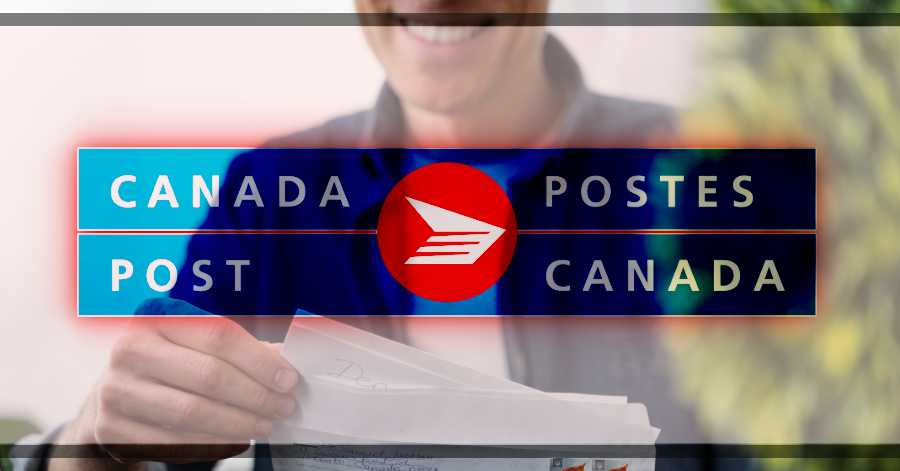 Guide to Applying for a PO Box Number in Canada
Canada's postal service has more than 6,200 post offices across the country, a combination of corporate offices and private franchises that are operated by retailers, such as drugstores.
The Canadian postal system is government-run, delivering daily to PO boxes in the country. The government-owned Canada Post Corporation handles mail delivery in Canada.
What is a PO Box in Canada?
A Postal Box or PO Box in Canada is a locked compartment assigned with a number (PO Box number) in a post office for receiving mail and deliveries. You are only to use Postal Boxes to receive mail items sent to you through Canada Post-approved services and not as a storage or security compartment. The use of the Postal Box is not transferable.
Post office boxes are rented from Canada Post at any of its offices. They cannot be used for storage or security purposes or transferred. There are three types of postal box service provided by Canada Post. These are:
Prime Mode Postal Box: Canada Post offers free mail receptacles for residential and business addresses called Prime Mode Mail Boxes. These mailboxes are available to anyone who needs a secure container to receive mail. A convenience postal box is available for those who need a larger container to redirect their mail, or wish to use it as a dropbox, which can be rented for a fee.
Convenience Postal Box: Convenient, secure, and affordable, Convenience Postal Boxes allow you to receive mail at an alternate address. The mail received has the option to choose a rental term of 3, 6 or 12 months to rent a postal box according to your needs.
General Delivery: A mail item is considered undeliverable when the customer cannot receive mail from any other available mode. General Delivery service provided by Canada Post is also available for traveling public for a period of up to four months.
What is the Purpose of a PO Box in Canada?
If you need a secure place to receive your mail, a postal box is the best option. First, find a nearby post office and speak with someone about renting a box. They will give you two keys, and you should keep them safe until you close the box.
With a PO box, you can receive mail, flat packages weighing over 13 oz, and anything else that will fit in the mailbox. You can go to the post office or access your PO box online to see if anything has been delivered.
Aside from postal services, Canada Post also allows you to send bills and invoices in the mail or how you can distribute your magazine or newspaper across Canada. You can also save money on postage when you send more than 1,000 letters within Canada or over 100 pieces abroad. You can mail out published material like magazines and newspapers or prepaid reply mail to your customers at the post office or online. Finally, Canada Post allows you to send funds conveniently and securely by buying pre-paid cards and money orders.
Requirements
When applying for a PO Box in Canada, you'll only need to present the following:
Individuals:
Government-approved ID proof with a unique identification number, such as:

Canadian Forces Identity card
Canadian National Institute for the Blind (CNIB) ID card*
Canadian/Foreign Passport
Certificate of Indian Status Card
Driver's license (Canadian / Foreign)
Firearm Acquisition / Firearm Possession card
Health card with a photo where not prohibited
Permanent Resident card
Provincial / Territorial Identification card
Otherwise, you may show any two accepted proof of residency documents (e.g., A Delivery Notice Card completed by a Canada Post delivery employee indicating the name and address, Bank Statement, Major credit card statement with the related valid credit card, Insurance Policy, and so on), and one (1) of the following official documents:
birth certificate
baptismal certificate
health card without a photo (where permitted)
any other acceptable identification that is listed in the postal guide
Procedure: How to Get a PO Box in Canada
To rent a PO box in Canada, a customer need only show a government-approved ID proof identifying the customer with a unique identification number at the postal office.
After a customer's identification has been verified, he/she must pay a mailbox rental fee. He/she can pay by cash, debit card or credit card. If a client has business with a Canada Post contract, he/she can pay through his account.
PO Box Fees
Before you sign up for a service, you should carefully consider its cost. Do note that rental fees vary based on the size of the postal box (small to XX-large), the rent coverage (3, 6, 12 months) and the location of the postal office (rural or urban).   Just to give you an idea, the rental fee starts at CAD 63 up to CAD 820.
Frequently Asked Questions
1. How do I find a Post Office?
To locate the nearest Canada Post office, you may use their online tool by clicking HERE.
* Enter your postal code, address or intersection. You'll get a map showing post offices and outlets near you.
* Find the red post office symbol in the left column of the chart to locate the branch you prefer.
* Click on the post office name to get the address, hours of operation, and available services.
Note: If you want to see a list of post offices near you instead of a map, choose the List tab.
2. What are the delivery hours?
For residences, Canada Post delivers mail Monday to Friday from 9:00 a.m. until as late as 8:00 p.m. They do not deliver mail on statutory holidays—such as Christmas Day and New Year's Day—unless the item is postmarked before that date.
For businesses, they deliver mail Monday to Friday from 9:00 a.m. until 5:00 p.m. They aim to accommodate your business hours along each route. They do not deliver mail on statutory holidays such as Christmas Day or New Year's Day.
3. How many stamps do I need?
The tracking service is available for any mailings that are sent via registered mail or Express Mail Service (EMS).
The cost of postage for letters is determined by the weight, size, and destination. You can add insurance for an additional cost. For rates on parcels from other countries, check the postal website of the originating country.
4. What are PERMANENT stamps and where can I use them?
The PERMANENT™ stamp, identified with the letter P in place of a value, is always accepted at current domestic postage prices. If you buy a PERMANENT stamp today, you can use it anytime in the future.
One permanent stamp can be used to mail a letter (under 30 grams) anywhere in Canada. You can use one permanent stamp in conjunction with additional postage to mail larger letters, parcels, or to send international mail.
5. What is Automatic Tracking?
Canada Post offers an automatic tracking option for package delivery. If a package is addressed to you and your FlexDelivery address (if applicable), it will be automatically added to your logged in Canada Post Track list and you can receive notifications for those packages. You can also set a preferred safe drop location for eligible packages so that if delivery is attempted at your door, the package will be left at the preferred location.
6. What notifications can I receive with Automatic Tracking?
When you subscribe for automatic tracking, you will receive email notifications whenever a new Canada Post package is being sent to you. The emails will tell you the following:
Canada Post has identified your package and is sending to you.
Due to unforeseen circumstances, your parcel has been delayed.
Your package is out for delivery. Use the online services to receive email or text alerts with the delivery status and to pay taxes, duties and other fees online before delivery.
Your package is out for delivery. It can be collected at a post office or delivered to a residence, community mailbox or parcel locker.
You can stop getting catalogues at any time by adjusting your profile settings. Keep your email address up to date so that you receive important announcements from Canada Post.
7. Why am I asked to add alternate names and how will they be used?
Packages addressed to you might be received by someone else if the name used on the package doesn't match your identity. You can add alternate names in this area.
In order to best identify packages being sent to you, Canada Post will need to know the proper spelling of all the names that you expect to have on your packages.
You can add a maximum of five variations of your name to your account. Please ensure the names you enter match the way your name appears on a package.
8. Why am I not seeing a Canada Post tracking number on my logged in Track list?
There are various reasons why a Canada Post package may not be on your logged-in Track list. It could be too early in the delivery process, or it could also be too late—for example, the package is out for delivery or delivered.
If you return an item, it will not be shown as it will not match your address. Items sent to others will not be visible, but you can always add a tracking number manually to your track list.
9. I don't recognize a tracking number that was added to my Track list. Why would that be?
Even if you don't see the package, it could still be the one that you've been waiting for. It could be a gift from a relative or friend, or it could be from an online retailer.
If you are not sure if a package is yours, you can flag it as not my package and report it to Canada Post. This will help them improve their tracking service.
10. What is My Mailbox?
My Mailbox provides daily updates on the mail heading to your registered address or community mailbox. The updates include both letters and promotional mail, with packages to come in a future release. By downloading the My Mailbox app, you can choose to view your incoming mail through the app, in daily email updates, or both.
11. Why should I register to My Mailbox?
With the My Mailbox app, you can easily get a quick overview of your mail and recent mail in one place. It's also a great way to plan your trip to the mailbox.
Unfortunately, the app does not support notifications for non-machinable mail as well as parcels.
Summary
Let's face it, settling into a new culture can be hard when you miss the little things about home. Sending mail or parcels to loved ones and getting your own delivery in Canada is important because at least you know the people you care about are doing well on their side of the planet. Alternatively, if you need to get things delivered to you, you don't have to look too far; simply because you can get and have everything delivered to one place with a PO Box number in Canada.
Canada Post's speedy and dependable mail service means that many businesses use it as a way to help clients and customers. PO Box companies provide many additional services such as mail forwarding, purchase orders, and document scanning.
If you're new to Canada, setting up a PO box with Canada Post can be confusing. This guide is designed to take some of the stress and mystery out of the process. If you find this information useful, please share it with your friends or family members who are considering setting up a PO Box.
READ NEXT: Cost of Living, Monthly Expenses for Filipinos in Canada
Contact Information
Canada Post
Address: 1496 Cartwright St #105, Vancouver, BC V6H 3Y0, Canada
Hotline: +16046849869
Business Hours: Monday to Friday (10 am to 6 pm; Saturday from 10 am to 4 pm)
Website: http://www.canadapost.ca
Google Map Location