Is working and living in Canada expensive? Can a regular OFW in Canada live a comfortable life and have enough savings for themselves and their family back home in the Philippines?
This article summarizes the YouTube video shared by an OFW in Canada regarding his monthly expenses. The information will hopefully give us an idea regarding the cost of living in Canada for OFWs.
Note: The information posted here is based on the personal experiences shared by the OFW in the video below. Please let this post serve as a guide only. If you have specific questions, you may ask the OFW by commenting on their videos on their accounts.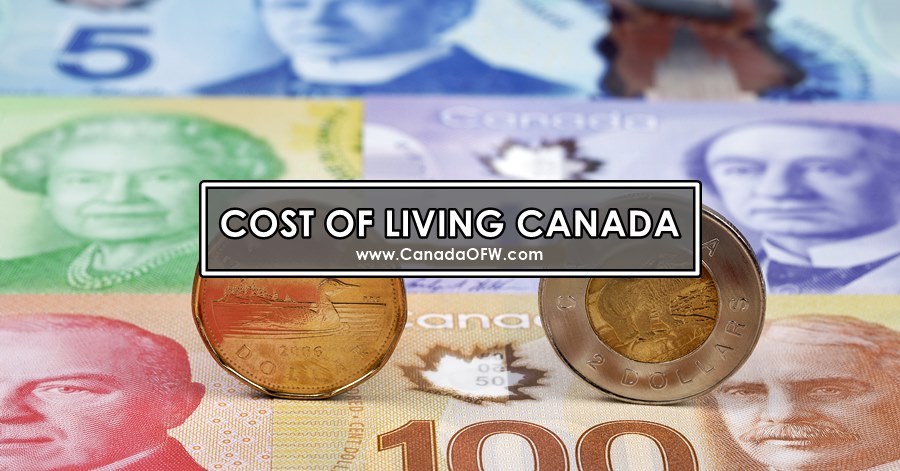 Basic Monthly Expenses of an OFW in Canada
YouTuber The Alvinator shares his rent, utility bills, internet bills, tips to save, and more in Canada. You can check out the full video below:
Canadian dollars will be referred to as dollars in this article. As of this writing, the exchange rate, one Canadian dollar equals 36.93 Philippine pesos.
Rent
The Alvinator shares that his apartment rent is 300 dollars per month or 11,076 pesos monthly.
There are more expensive rates. For example, for a suite with an own CR and kitchen – 1500 dollars per month.
The average rent in Canada is 450 to 700 dollars per month.
The Alvinator said that to save in rent, find more housemates and roommates to divide the fee with.
Transportation
The Alvinator said you can get a monthly bus pass worth 40 dollars or 1,477 pesos.
A single ride is worth 2 dollars.
He shared that transportation is hard where he is since sometimes the gap between buses is hourly.
Here's a tip from The Alvinator: find a job that's a walking distance from your apartment.
If you can't do that, just compute whether it's cheaper to buy a monthly or yearly bus pass, or just pay when you ride.
Car Expenses
The Alvinator said that he got a ride, a Toyota Corolla 2015, after four years of walking and biking, braving the rain and snow just to save money.
The car is an upgrade, and it gave him a sense of achievement to be able to have his own car and learn how to drive.
The car is worth 300 dollars per month until it gets paid off.
Car insurance is 310 dollars per month.
Gas is worth 20 dollars in two weeks; quite cheap because of the self-isolation due to the global health crisis.
Total expenses for the car is 650 dollars or 23,993 pesos monthly.
The Alvinator also mentioned that in Canada, anyone can own a car, as long as they have good credit history.
Washer and Dryer
Unlike the Philippines, you can't rely on the Sun to dry your wet clothes.
In The Alvinator's case, Washer is worth 2.5 dollars, while Dryer is worth 2.5 dollars, for a total of 5 dollars, or 185 pesos, every time he washes his clothes.
The Alvinator washes his clothes once a week.
Utilities
Electricity is worth 15 dollars, or 554 pesos per month.
Heater and water is worth 30 – 60 dollars, or 1,100 – 2,200 pesos per month.
The Alvinator shares the following tip: find an apartment that includes heater and water expenses in the rent.
Here's another tip: try not to use the heater too much. If you can, sleep with a jacket on.
Phone
Having a phone and a plan depends on the kind of phone and the kind of services you'd like to avail (text, call, data, etc).
The Alvinator pays 30 dollars, or 1,107 pesos per month, for basic call and text services.
Internet
Internet access is a necessity to stay connected with your family in the Philippines.
For 300 mbps download and 20-25 mbps upload, The Alvinator pays 126 dollars per month, divided by 3 since there are 3 of them in the apartment, 42 dollars or 1,550 pesos per month.
Food
The Alvinator doesn't spend much on food since he is a food industry worker, and he gets a free meal.
He estimates spending 7 dollars a day, or 200 – 300 dollars per month. That's equivalent to 7,400 – 11,070 pesos.
Those are the monthly expenses of an OFW working in Canada. The expenses really vary each month, but the important thing is to save and use your money wisely.