In the North America region, Canada has been home for OFWs and Filipino migrants. We have been in this country for decades and Filipino population continuously increasing from time to time. For Filipinos who still holds Philippine Passport and would like to renew theirs, you can follow the guide below and for your information.
Tip: The Philippine Embassy conducts outreach program on different locations in Canada. You might as well want to check this link to see if it comes near you.
Step by Step Guide to Applying for Philippine Passport in Canada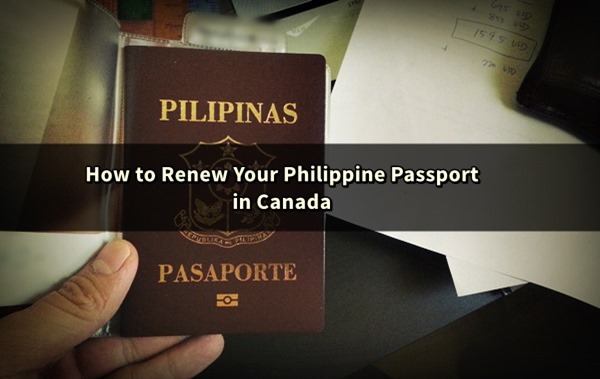 POINTS TO REMEMBER
Physical Appearance. You may go directly to the PE Office or you may coordinate for an appointment.
Latest passport with photocopy of the data page (page showing photo & complete name)
Accomplished Passport Application Form. You can get this form from the embassy or you can download it from here.
Original and photocopy of one of the following: Applicant's valid Permanent Resident Card/Work Permit, Dual Citizenship Certificate (Order of Approval/Idenficiation Certificate), or latest Tourist Visa to Canada, whichever is applicable.
If the latest passport currently held is either a Machine Readable Passport (MRP) or was issued on or before 01 May 1995, submit an NSO Birth Certificate for proofs of place of birth & complete middle name (original & photocopy).
Passport Fee: C$75.00
PROCESSING THE RENEWAL
Tip: Please note that the procedure inside the embassy may change from time to time; other office location may also have different steps for renewal. I had my passport renewed in Toronto in 2013. I just headed directly to the consular office in Toronto and processed the renewal there. It was March when I went there so it was pretty crowded as it was March Break. Then after all the process for Data Encoding, Biometrics and Photo Taking & Payment, They got my passport and advised me that I'll receive the new one in 5-6weeks in the mail.
Double check the information you have provided before they encode it to the system to avoid any hassle or inconvenience either way.
It is a MUST provide a self-addressed prepaid return envelope per applicant from CanadaPost (secure a signature on delivery sticker  if possible) or a private courier service of applicant's choice.  The Consulate however will NOT assume responsibility for passports/documents that may be lost in the mail.
MODE OF PAYMENT
Vancouver applicants may pay in exact amount in cash or by money order/bank draft payable to the Philippine Consulate General.
Applicants in an Outreach Program MUST pay by MONEY ORDER or BANK DRAFT only, made payable to the Philippine Consulate General.
​​​The Philippine Consulate General Embassy in Vancouver
Website: http://www.vancouverpcg.org/home2.html
Address: World Trade Center Office Complex 999 Canada Place, Suite 660 Vancouver, B.C. V6C 3E1 – Location Map
Phone: (604) 685-1619 or (604) 685-7645 Fax: (604) 685-9945
Email: vancouverpcg@telus.net
Office Hours: 9:00 am to 4:30 pm (Monday to Friday) & 9:00 am to 6:00 pm (every last Friday of each month)​ Exc Holidays
Other Useful Articles:
Article Source: The Philippine Consulate General Vancouver – http://www.vancouverpcg.org/home2.html