Those from other nations, including Canada, who plan to visit the Philippines in the near future are required to register on the eTravel website. This blog post will help you better understand the procedure for returning to the Philippines so that you can be adequately informed and prepared for your trip. In addition, the One Health Pass registration is no longer valid, and the most recent version of the country's arrival card is the eTravel Registration card.
The eTravel platform of the Philippine government protects the safety and security of all international visitors to the country. This new regulation is part of a larger national effort to enhance travel safety. Keep on reading to learn more.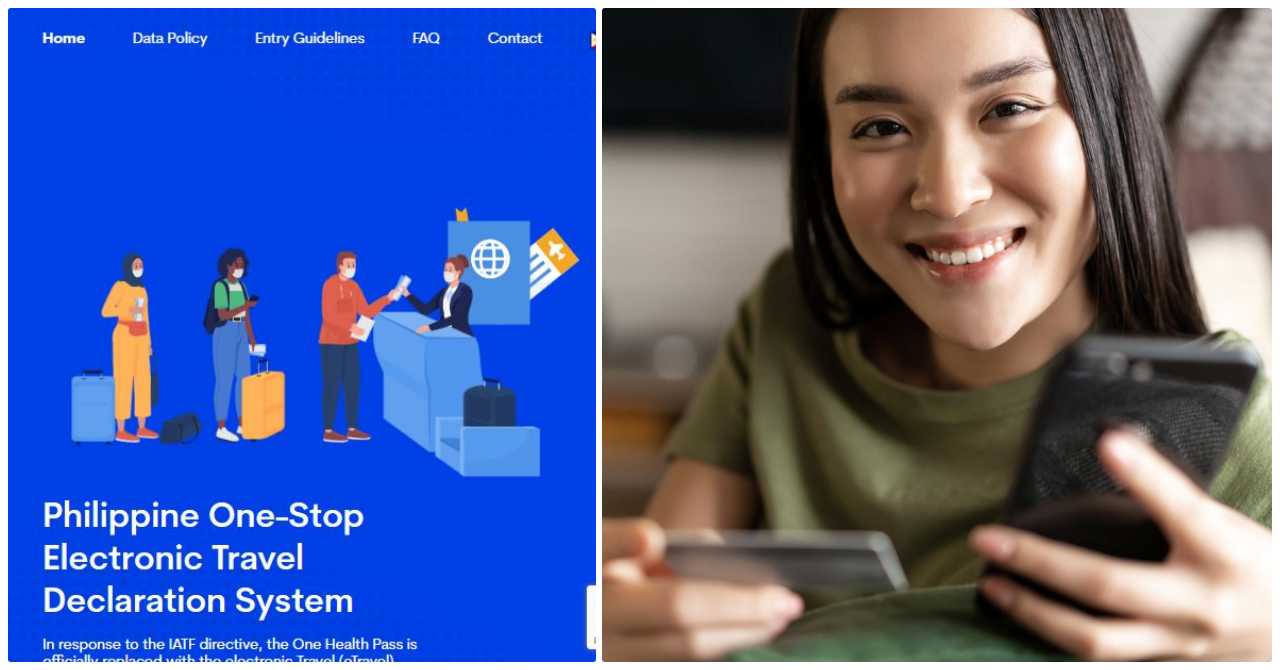 eTravel card Registration
Prior to the adoption of this requirement, foreign visitors with an eArrival card could complete their online contact tracing and health declarations at any local government unit.
The new eTravel card will function similarly to the eArrival card, but will contain fewer data points. It will also have an improved user interface. The former eArrival website will continue to accept applications to ease the transition.
On December 1, 2022, the Philippine government issued the new e-Travel card. The One Health Pass website will be deleted from the public domain on December 5, 2022.
The Health Declaration Checklist of the BOQ is now accessible via the eTravel card registration system. The card's electronic counterpart is likewise used for immigration clearance.
After December 2, travelers entering the Philippines will be obliged to utilize the new electronic travel system.
To enhance the safety and security of their trips, all tourists are required to utilize the new electronic travel system. As a result of a technology upgrade, non-registrants may encounter further restrictions, and the Bureau of Immigration will no longer accept previously issued One Health Pass cards. Foreign visitors are also required to possess the new e-Travel Card, which may be obtained online.
What are the entry requirements in the Philippines?
Before visiting the Philippines, visitors should be informed of the varied admission requirements. The IATF Resolution 2 describes these procedures, which are available at etravel.gov.ph: (This applies to both international and domestic tourists.)
COVID-19 screening is not essential prior to travel. At least fourteen (14) days before to departure from the country of origin/port of embarkation, either the second dose of a two-dose series or a single dose of the COVID-19 vaccine is necessary.
Not immunized or inadequately immunized (Filipino and Foreign Travelers)
Passengers aged 15 and older are required to show the results of a Rapid Antigen Test conducted in a laboratory under remote observation and confirmed by a qualified medical expert within 24 hours of leaving their country of origin/first port of departure, excluding layovers.
Adults older than 15 who fail a pre-departure test MUST BE SUBJECTED TO A LABORATORY ANTIGENS TEST UPON ARRIVAL AT THE AIRPORT.
Children under 15 who have not been inoculated are expected to follow their parents' or legal guardians' recommendations. Moreover, they must comply with current regulations.
NOTE: Passengers from any country who test positive for COVID-19 using a quick antigen test are subject to the most recent quarantine and isolation limitations established by the Department of Health. This is true regardless of the traveler's home country.
Qualifications
To enter the Philippines, all tourists must complete rigorous entry procedures. As previously said, the requirements vary based on the age group of the individual.
72 hours before to departure, every traveler, including infants and children, must enroll in eTravel. This must be completed prior to boarding an airplane. The technique of registering is as follows:
Procedures
Visit the website eTravel.gov.ph. Keep in mind that this procedure is absolutely FREE, so there is no need to worry about costs. Additionally, do not continue if a website demands any kind of payment as this is likely to be a SCAM. Otherwise, the registration method for the platform is as follows:
Include your passport number and employment status in your profile (if applicable).
Next, enter your residential address.
Complete the Health Declaration form, which contains COVID-19 vaccination-related questions.
After which, your summary of confirmed information is presently being assessed.
QR Codes
Once all conditions are met, a QR Code will be generated. Take a screenshot of the code before you leave the page, as it will be scanned both when you board the plane and when you land in the Philippines.
If your submission of the required information and attachments is full and matches the most recent IATF entry criteria, the eTravel system will generate a GREEN QR Code.
At the airport, if you do not meet the standards, you will be given a RED QR Code. A BOQ representative will next determine if RT-PCR or quarantine testing is necessary.
It is essential to comprehend that code reuse is prohibited. Generate a brand-new QR code for the forthcoming trip registration.
Utilize only the most recent QR code that the system has generated (valid only for 72 hours). Follow the actions indicated above to receive a new card after its expiration date.
VIDEO: ETRAVEL REFERENCE NUMBER | ETRAVEL PHILIPPINES | STEP BY STEP E-TRAVEL REGISTRATION GUIDE
Suppose you wish to use an e-travel card. You should then be informed of the most recent modifications to the registration process. This video will lead you through the application process for an eTravel card.
In this video, the vlogger addresses some of the most often asked questions regarding the registration process for an eTravel card. He also provided guidance on how to proceed with the reqgistration.
Frequently Asked Questions
The IATF has ordered the deactivation of the e-Arrival system so that passengers can access their health declaration online. This method conforms to government rules.
When the new website is complete, the general public will be notified. We've developed a collection of frequently asked questions to help the public navigate the system.
1. What is the most essential characteristic of the eTravel platform?
Foreign tourists to the Philippines can instantly register their contact information and medical history using the eTravel platform. Each individual with a disease-related condition must also have a government-maintained medical history.
2. Where can I learn more about the Philippines' admission requirements?
Before you can take a flight to the Philippines, you must register with eTravel and then produce the required papers at the airport. All visitors are required by law to register with the government-mandated system, therefore this is significant.
After May 30, 2022, IATF Resolution 168 will no longer need travelers to give a negative test result. This change takes immediate effect.
3. Why should I bother to sign up for eTravel?
Beginning on September 1, 2021, IATF Resolution 135 mandates all visitors to the Philippines to give personal information through the e-Travel registration process.
The e-Travel card may facilitate your trip to the Philippines. You will be able to bypass immigration lines and complete an immigration form with only the required documents.
Registration utilizing eTravel saves time and effort for both tourists and travel authorities, allowing travelers to concentrate on their trip rather than the registration process. In addition, travel authorities have rapid and easy access to travelers' health information, which enables them to provide more effective help.
Additionally, eTravel registration improves accuracy and safety. By eliminating manual data entry, online registration for medical travel minimizes the chance of patient information mistakes. Additionally, eTravel registration permits real-time updates to traveler information, ensuring that travel authorities have access to the most current data. This ensures that travelers receive the highest level of care and direction during their journey.
4. Is the installation of an app required to use the eTravel platform in any capacity?
The eTravel platform is a web-based application that enables users to connect to the internet from any supported device. It was designed exclusively for mobile users and can only be accessed through a web browser optimized for mobile devices.
Thus, anyone with a mobile device can access the eTravel platform without having to download an app. Therefore, it is a good resource for travelers to consult prior to departing on a trip. The eTravel platform is now available as an Android and iOS mobile app, facilitating mobile access.
5. Can I register a few days before to departure?
Prior to entering the Philippines, an eTravel registration form must be submitted. Those with valid identification will be admitted, but those with a medical condition must notify the proper authorities within 72 hours. This implies that you must register for eTravel at least 72 hours prior to your trip, however, you can accelerate your application at any Philippine embassy or consulate abroad.
6. Must all relevant information, including the Health Declaration Checklist, be submitted via eTravel?
Authorities believe that by appropriately responding to these questions, they will be able to determine which category you fall under and direct their investigation in compliance with IATF regulations. On a vast array of health-related issues, it will be easy to conduct research and engage with experts. You may also store an image of a QR Code on your mobile device.
On the homepage of the eTravel website, you may access your personal information, including your QR Code, by clicking "My Profile." To acquire your code, you can also input your personal information, such as your reference number and date of birth. The tickets must be re-registered after use because they are good for only three days.
7. What should I do if I delete the QR Code image from my mobile device by accident?
Select "My Profile" from the website's homepage to access your eTravel account's numerous features, including your QR Code. Enter your personal information, such as your reference number and date of birth, to obtain your code. Due to the limited validity of certain coupons, you must re-register after using them.
8. I made a mistake. After successfully completing the registration, would I be able to make changes to my profile?
Consider the case below: You registered for eTravel, but the border health facility lacked the required documentation to process your application. In this situation, you can still edit your information on the "Open My Profile" page of the website.
Due to the strict nature of quarantine rules, you will be unable to modify the provided information. This includes your name, address, and any other submitted personal information.
Final Thoughts
This article is useful for anyone considering a trip to the Philippines, including those from Canada. Before planning a trip to the Philippines, it is essential to learn the country's entry requirements. Moreover, despite the fact that it has been nearly three years since the start of the pandemic, the virus continues to pose a significant risk, and none of us should be complacent, especially while traveling internationally. By collaborating with travel authorities, we contribute to the protection of ourselves, our loved ones, and others.
Consequently, the new eTravel platform facilitates trip planning. After completing the registration process, you can access the website from any web-capable device. Additionally, it offers enhanced account administration capabilities. This guide should be able to walk you through these parts, so make sure to keep a copy for reference after reading.
When planning a vacation or any form of trip to the Philippines, use the official etravel.gov.ph website. In the absence of adequate protection, unauthorized parties could obtain access to sensitive information such as your health or travel details.
The new eTravel registration website for the Philippines contains a wealth of information on the country. It also contains an abundance of practical information on entry into the country. Those who are considering a trip to the Philippines in the near future should include this activity in their itinerary.
We hope you learned a great deal from this content. Please feel free to forward this blog to anyone you know who is considering a trip to the Philippines in order for them to collect the necessary information. Enjoy a safe trip!
READ NEXT: What are the Most Popular Jobs in Canada?