With the opening of Canada to the rest of the world through various visa and programs, more and more Filipinos move to Canada. In this post, we will look at some of the reasons for our kababayans to do so. Keep on reading to learn more about it.
According to official statistics, there are over 900,000 Filipinos living in Canada. This makes them the country's fastest-growing community. If you're curious as to why this is so, you'll be surprised to find out that there are plenty of benefits that entice Filipinos to move to Canada.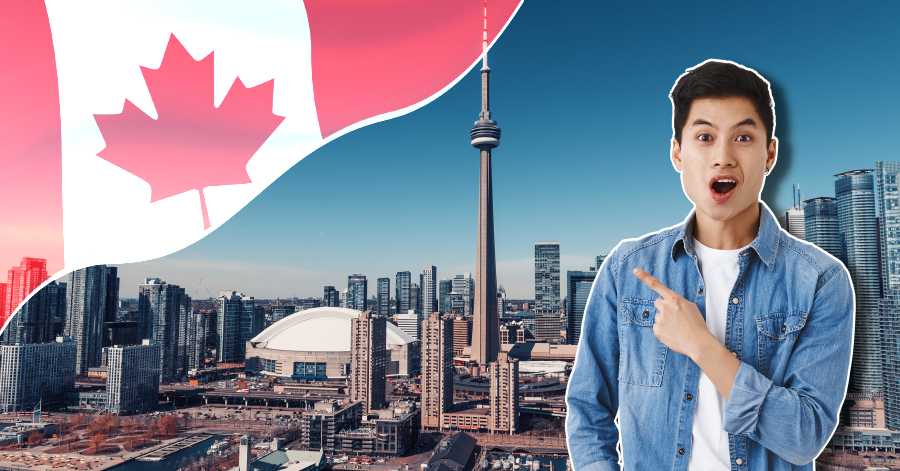 Here's why More and More Filipinos Want to Move to Canada
Aside from beng a first-world country, there are a handful of reasons that entice Filipinos to move to Canada. Let's take a look at some of them in the following sections.
1. Medical Benefits
One of the benefits of moving to Canada is that there are many public healthcare facilities, which means that people from all walks of life can get high-quality medical care without having to pay a lot of money. This is enough a reason why Filipinos move to Canada, compared to the state of healthcare back home.
2. High standards for Quality of Life
This is what the United Nations has said about Canada's quality of life since 2004: It has always been in the top 10 countries. This is because Canada has great educational institutions, an innovative economy, a tolerant and safe culture, and a lot of beautiful natural scenery, which makes it a great place to live – all good reasons for Filipinos to move to Canada.
3. Free World-class Education
In addition, the Organization for Economic Cooperation and Development (OECD) says that Canada is the best country in the world when it comes to higher education. People who move to Canada will have access to an exceptional and free education system that includes some of the best universities in the world.
4. Multicultural, open country
Because Canada is bilingual (English and French), there are more than 200 different languages spoken in the country. As a result, 20% of Canada's 35 million people were born outside of the country, making it one of the world's most diverse societies. You can see this in how Canadians treat each other on the street and at public places as well as how the country's laws and political structures are written. Particularly important is the Charter of Rights and Freedoms, which says that all people are treated the same under the law. This is a significant factor why Filipinos move to Canada.
5. Forward-thinking citizens
The country has a good reputation and welcomes visitors with open arms. Canada has progressive values that make it different from other countries that immigrants might think about moving to. A lot of people think that Canada is a country that respects people's rights and freedoms, as well as a country that welcomes people from other countries. Many people from many different races and cultures can live there.
6. Highly Competitive Economy
There are a lot of people who think Canada's economy is one of the safest in the world. It also has one of the fastest economic growth rates in the G8 countries, and the International Monetary Fund thinks this trend will continue for a while. You will be able to get a job and live a comfortable life in a rich economy like this one – the perfect reason why Filipinos move to Canada, no doubt.
In addition, the labor market in Canada is thought to be one of the most efficient and dynamic in the world. The country's budget will be more balanced than in countries like France, Italy, the United States, and Japan, say experts. This is a sign that the economy in the country people want to move to is strong and that it will give them the mobility and wealth they want.
7. Abundance of Jobs Opportunities
When qualified and skilled foreign workers move to Canada, they will have a lot of jobs to choose from. It's hard to find jobs in Canada because there aren't enough people from outside of Canada to fill them. There is a lot of demand for jobs because there is a long-term shortage of workers.
8. Natural Beauty
There are some of the most beautiful places on Earth that people who live in Canada can see. These places are: Banff National Park, Niagara Falls in Ontario, Laurentian Mountains in Quebec, Prince Edward Island, and the Capilano River area in British Columbia.
9. Low Crime Rate
Raising a family in a safe placeis one of the reasons Filipinos move to Canada. It has one of the lowest crime rates in the world, which makes it a good place to live. People in this country don't get hurt very often. Since 1991, the crime rate has kept going down, making it one of the safest places to live in the world right now.
10. A Lot of Social Welfare Programs
The government comes up with a lot of programs to help its citizens improve their living situations. Those who want to learn a new skill that will help them get a better job can now sign up for training programs. There are also projects that focus on education, with the goal of helping people become more qualified for better jobs.
Tips and Reminders when Starting a Life in Canada
As a Filipino who plans to immigrate to Canada, it's good to learn some best practices about life in this country, how you can easily adjust to your surroundings, and ultimately achieve success. Here are some important tips.
1. Learn how to constantly adapt to change
Building a new life in another country will make a lot of big changes in your academics, professional development, and personal relationships. A lot of people find it useful to deal with change well. Accepting that change is inevitable and important to one's growth as a person is the best way to move forward.
2. Embrace diversity
Canada is a country that is made up of people from many different cultures and ethnicities, so the first thing one should do as soon as Filipinos move to Canada is to expect and accept the country's people being different.
If you go to school or college, you'll meet people from all over the world. You'll also meet people at work and pretty much anywhere else. Consider how lucky you are to be surrounded by such a wide range of people, like you are. When you go to school, you'll be able to learn about different cultures without going around the world.
It's a great way to learn more about different countries and how they do things. A lot of things can change when you see things from a new perspective.
3. Be patient, especially during the visa application process
There is no way for you to control how long it takes for your application to be processed when you move to Canada.
It's a good idea to plan and organize the move while you wait for the results. A new chapter in your life is coming up. Make sure that you are ready for it!
Once you have arrived in Canada, you should follow this advice to make the most of your time there. Give yourself enough time to get used to your new surroundings and routine before going on with the rest of your plans. You will eventually get used to your new surroundings.
4. Build your network
One good tip is to get to know your neighbors or co-villagers as soon as Filipinos move to Canada. This can be a good way to start, but only if this is a common thing to do in the area where you'll be living. Your productivity might go up, too, if you get to know your coworkers better and feel at home in their company more.
First, try to get to know people you meet every day. It's important to get in touch with Filipinos in your area if you want to start making friends in Canada, so do it now!
5. Know the culture and practices in Canada
There are a lot of different customs and cultures in Canada, so you can learn about them through the internet. When you travel, it is important to keep an open mind. There are some behaviors in Canada that you may not see in your own country, and vice versa, so it is important to be flexible.
Canada's culture and way of life will be very important for you to learn about as soon as you can. This way, you will be able to fully integrate into the country and adapt to life there.
6. Do a lot of volunteer work
Volunteering is very important in Canada, and it can help build relationships with the people when Filipinos move to Canada. Moreover, you could spend your free time volunteering for things that you care about. You can help out with environmental groups, disaster relief, food programs, and a lot of other things.
People in your community might feel like you belong there when you give your time to help them out. You will also become part of a family that will help you as you adapt to your new life.
Final Thoughts
Canada constitute a significant proportion of the world's total population of immigrants. In this way, the country demonstrates its acceptance of people from a variety of cultural backgrounds – one of the top reasons why Filipinos move to Canada
On the basis of its different immigration schemes, Canada is set to welcome more than 1.2 million people by the year 2023. It is dedicated to make the procedure as straightforward and accessible as possible.
In the event that you are from the Philippines and are considering relocating to Canada, you will be pleased to learn that the country is home to a diverse range of cultures and traditions.
Aside from having a diverse range of ethnic clubs and organizations, Canada is also home to a thriving Filipino population that is worth visiting.
READ NEXT: Do's And Don'ts in Canada