If you're one of the many Filipinos thinking about visiting or moving to Canada anytime soon, one of the basic things you should know is the seasonal wear in Canada.
Also Read: Cost of Living, Monthly Expenses for Filipinos in Canada
In Canada, the weather can be very hot and cold at the same time. You'll want to make sure that you have the proper seasonal wear in Canada in this kind of climate.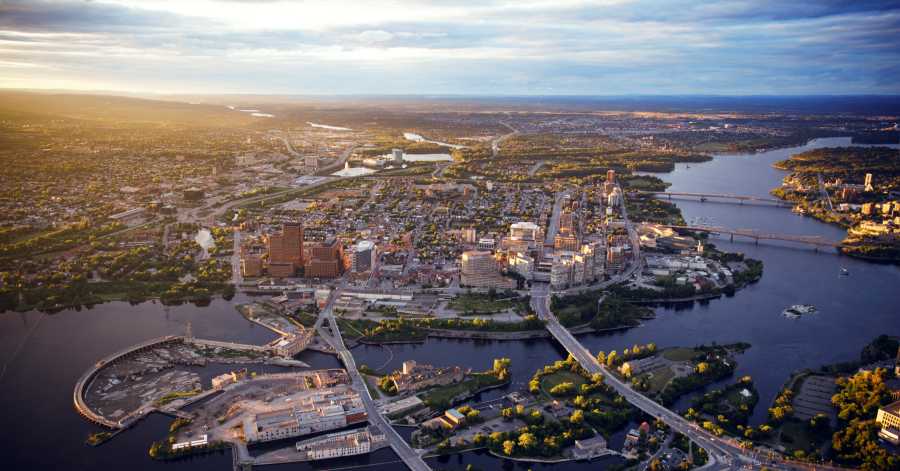 A Guide on Seasonal Wear in Canada
Canada is the second-largest country in the world, and it has a vast territory that determines its climate. Also, its relief features contribute to the temperature differences.
In the north of the country, for instance, the average temperature in winter is -25 degrees Celsius, while in summer it's around +18 degrees Celsius. It's a hard climate, and every year it has its own climatic features.
While Canada has four distinct seasons, it can still experience beautiful weather during any of them. It's also important to take into account the weather patterns in each region when planning your trip. Generally, though, it's best to pack a few items to keep yourself warm.
You'll also need to consider what kinds of activities you'll be partaking in during your trip to Canada. If you're planning on hiking or playing sports, you'll want to pack a variety of clothes that are both quick to dry and are designed to keep you cool. One of the most important items to bring with you when packing for Canada is to bring layers.
That being said, understanding the country's climate features will be key to determining the right seasonal wear in Canada. Let's look at the country's seasonal features.
Spring in Canada
Spring is a season of warmth and sunshine, and it's similar to autumn in terms of its air temperature and rainfall. However, it's also cold in the evenings, and summer ends a bit later.
The first flowers of the season appear in March, and the first leaves are usually in April or May. However, in Vancouver and Victoria, the spring is much warmer.
Canadians are in the middle of the time of year when spring is coming. Beautiful weather makes this a great time to go to the country. In February, the west coast of the country gets its first real warm weather. The rest of the country has different temperatures all year.
The Canadian spring is characterized by a wide variety of weather phenomena, such as temperature fluctuations and heavy rainfall, which will influence the kind of seasonal wear in Canada. It's also the last month of winter in most regions.
Although the flowers and leaves of Canada usually appear in April, the foliage begins to appear later in May. In Ontario, the transition from winter to summer usually lasts for around two weeks. In British Columbia, the season is longer, with extreme skiing competitions being held in April.
Seasonal Wear in Canada: Spring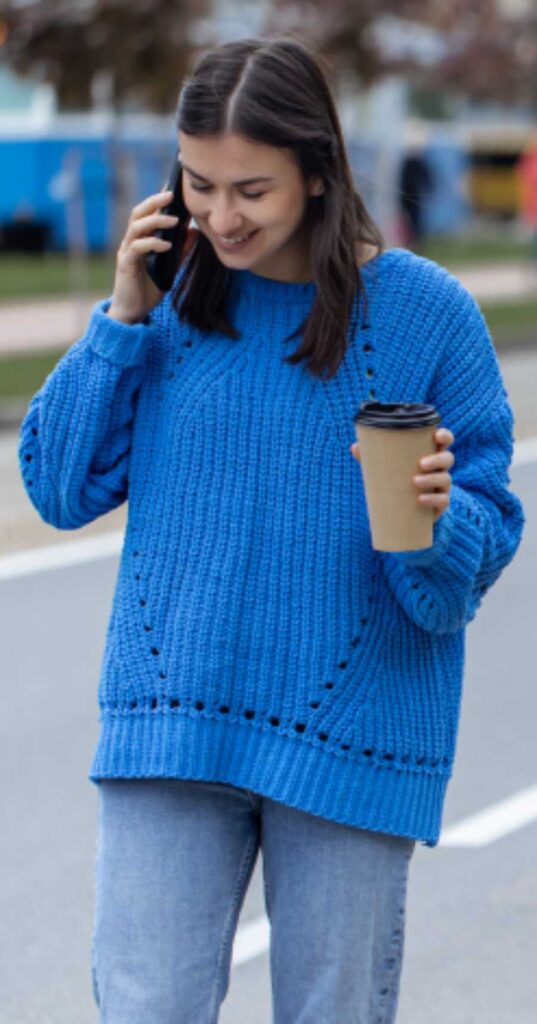 Canada is known for its cold weather, so it's important to layer up if it gets warmer than expected. Spring in most cities is typically very cold, and it's also important to keep an eye on the temperature.
Although it's not as busy as usual during the spring season, the weather warms up and the flowers start to bloom.
Here's a list of seasonal wear in Canada during the spring months of March, April, and May!
Knit sweaters: These are knitted clothes that go around the torso and cover different parts of the body, depending on which one you're wearing. There are many good things about wearing a sweater. They don't tear when they stretch, and they're also very easy to keep clean. You can wear them with your normal jeans because they are light and easy to match.
Blue jeans: With young and old people alike, jeans have been a big trend in many countries around the world over the years. It doesn't matter if you want to look casual or formal in these pants; they can do the job, even if you don't. Also, they do a good job of keeping you warm and comfortable going outside on a chilly spring day here in Canada.
Leather jackets:  Winter is the main reason for the leather jacket. Depending on the temperature, choose a thickness that is either lighter or heavier so that you can be comfortable, depending on how thick you want it. It's easy to enjoy the snow in a shearling jacket. This makes it a perfect seasonal wear in Canada.
Long overcoats: Overcoats are usually long clothes, but they can be different. These clothes work better for people who have a lot of body fat, because long coats tend to be warmer. Shorter lengths are better for people who want to trim their bodies and keep them cool, so they're better.
Boots: As a year-round staple, boots can keep you warm and stylish in the Winter, but they can also be a must-have Spring accessory for the chic, cowgirl or not. We can wear boots with dresses, skirts, shorts, denim jumpsuits, or jeans in the summer, and they give a little extra pep in one's step.
Summer in Canada
In British Columbia, the summer temperature is usually around +35 degrees Celsius. During this period, the water in lakes tends to warm up to around +25 degrees Celsius. The Atlantic Ocean and Pacific Ocean temperatures rarely reach over 18 degrees Celsius.
It can get up to 80 degrees Fahrenheit in some parts of the country in the summer. Even though it's hot and humid outside during the summer, it's still very easy to stay cool.
In Toronto, the summer season can be very warm. Meteorologists and weather forecasters use terms such as windchill and humidex to describe the temperature. In the summer, the actual temperature can be felt as high as +28 degrees Celsius. The summer season in Canada begins in June and ends in July.
Summers in Canada tend to be in the 20-30 degree range, but sometimes it can be colder or even hotter than that.
Seasonal Wear in Canada: Summer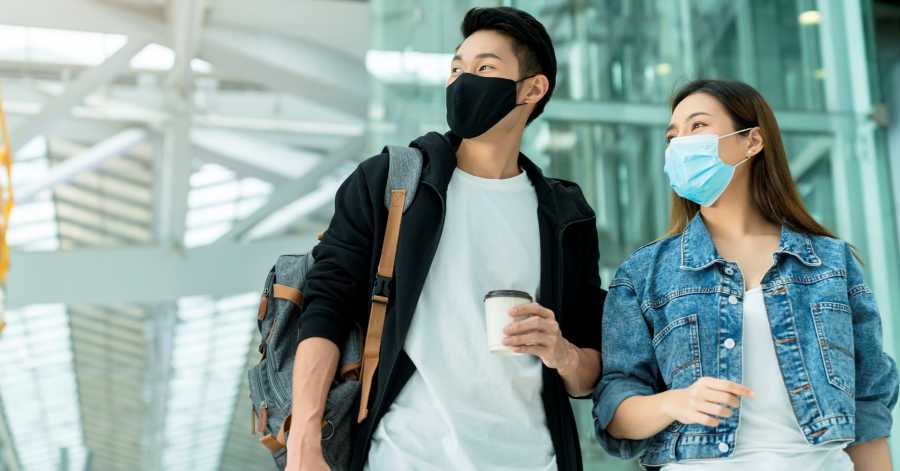 Here's a list of seasonal wear in Canada during the summer months of June, July, and August.
Shirts/Crop tops
Denim shorts/trousers
Summer dresses
Light tees/ long sleeves
Jeans
Sneakers
Autumn in Canada
The fall season in Canada usually brings a sharp cooling. In Toronto, autumn is characterized by unpredictable weather, which often includes heavy rain and snow. The city can also experience warm days in December. Thus, seasonal wear in Canada during this period can be more flexible.
Because of the beautiful scenery and cool weather, some people think that Canada is the best place to visit during fall. However, the temperature can change from season to season. People in Toronto and Montreal can get 66 degrees Fahrenheit in September, but it's not always that hot.
In November, in Canada, the season for snow begins. The snow cover is usually maintained in the north, while in the southern regions, it gets replaced by cold winds and a sharp drop in temperature.
Canada is known for its beautiful fall foliage. This time of year is also a good time to visit the country as the prices are lower compared to the summer season. If you're planning on traveling during the budget season, this might be a good idea.
Seasonal Wear in Canada: Autumn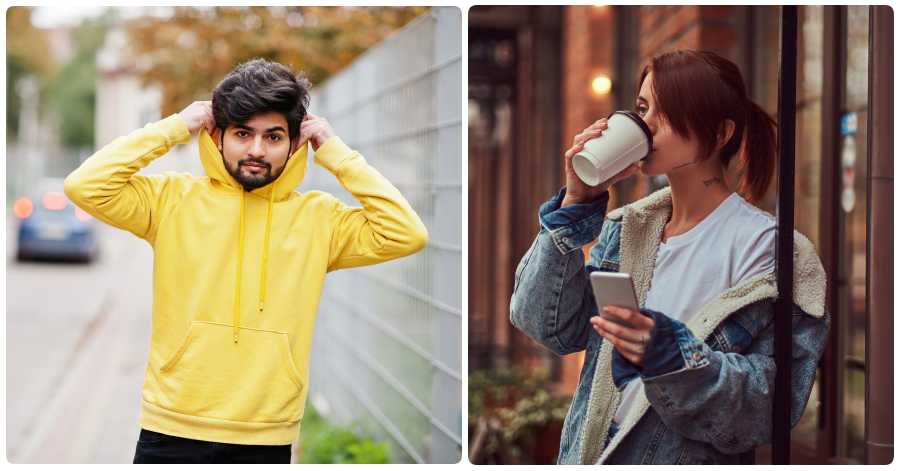 Here's a list of seasonal wear in Canada during the autumn months of September, October, and November.
Blazers/Sweaters
Rain Jacket
Jeans
Wool pants/trousers
Ankle Boots / Smart boots
Winter in Canada
In most of Canada, the winter season begins in November, when cold winds blow and the temperature drops. The farther north, the colder the air temperature gets. This usually discourages tourists.
The month of January is regarded as the coldest up north. Thus, appropriate seasonal wear in Canada during this time is highly advised. In February, it's usually very snowy and severe in most areas. Toronto, for instance, is the southernmost city in the country and has a population of over a million.
If you live in the interior parts of Canada, the temperature can fall as low as 40 degrees Fahrenheit. They are the Northwest Territories, Yukon, and Nunavut. There, the temperature can fall as low as 22 degrees Fahrenheit at night. In southern Manitoba, the city of Winnipeg is known as one of the world's coldest places because of how cold it gets there.
Seasonal Wear in Canada: Winter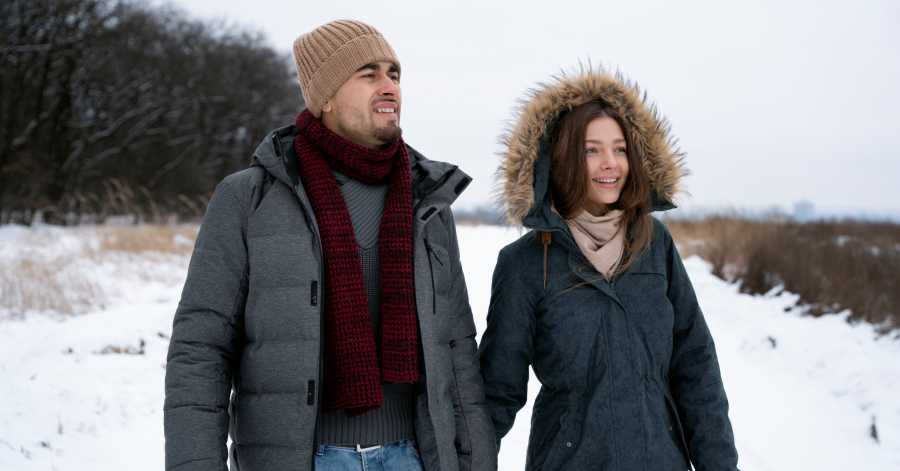 Here's a list of seasonal wear in Canada during the winter months of December, January, and February.
Rainboots: Although rain boots aren't the first thing that comes to mind when talking about fashion, they're also a great addition to any outfit. They can help you look both fashionable and practical, and they can also help you stand out from the crowd. Opt for high-quality waterproof boots that are also bright colored or patterned. Instead of just wearing them as a practical item, try making them a statement seasonal wear in Canada by adding a layer of color and style to your outfit. Rain boots are a great way to add a bit of excitement to your outfit and keep you warm during the winter season.
Winter coat: You need to have a good winter coat in your wardrobe. They say it will help keep you warm, and it will help your clothes look nice because it will keep you from getting cold. A good winter coat isn't just important for your outfit. It will also help you stay warm. You can also choose from a variety of coats to make sure you have the right one for the season.
Sweaters: You can never go wrong with warm sweaters or jumpers when it's cold outside! Because this item is simple, there are a lot of different styles to choose from, such as oversized sweaters, turtlenecks, argyle sweaters, or even sweater dresses. Wool cardigans could also help you achieve this look.
Scarves: If you want to keep your neck warm on a cold winter's day, you need a scarf. This piece of seasonal wear in Canada can also be a fashion statement. Indeed, a bold color or pattern can really make your outfit stand out. You could also go in a more neutral color so that you can wear your scarf with a lot of different clothes.
Hats: Keeping your head and ears warm is also a necessity – there's nothing worse than having freezing cold ears in the middle of winter! A bobble hat/pom pom beanie is an iconic winter hat and will protect your head from the freezing wind, but you could also experiment with other styles such as beanies for a casual look or ushanka hats for when you want extra protection from the cold.
PRO TIPS:
Key to staying warm: Dress in layers
First layer or base layer: You should purchase thermal innerwear to keep you warm during cold weather. Base layers help trap body heat and keep you warm. It's not recommended to wear jeans as the first layer, as they can make you feel cold. Instead, choose a pair of warm leggings.
Second or middle layer: The next layer of clothing should be your regular clothes or a combination of these. In extremely cold weather, this should be your insulating layer. Aside from being able to trap heat, wool, cotton, and flannel are also good insulators. You can also layer up with other warm and comfortable items such as t-shirts, jackets, and cardigans.
Third layer or outer layer: This is important because it helps keep you warm and protected from the elements such as snow and wind. You can usually wear a light coat or a leather jacket during the fall and a heavier one during the winter.
FINAL THOUGHTS
Although it's commonly believed that cold weather is associated with Canada, the country's weather can vary widely depending on where you are located. For instance, the southern tip of the country is usually associated with California's northern regions. That being said, it's important to get the right seasonal wear in Canada, depending on the time you wish to visit. Hopefully, you've gotten some basic and trendy ideas after reading this guide, in preparation for your visit to the country.
READ NEXT: Do's And Don'ts in Canada