The holiday shopping season is only days away, and you don't have to wait until Black Friday to save a lot from discounts and the best deals. Canadian retailers are already releasing their Black Friday bargains early, allowing you to get a head start on the holiday season and save hundreds on some of the most popular items. To get the most out of your Black Friday shopping experience, browse through the list below.
In this guide, we will share how Black Friday is observed in Canada, what to expect, and where to find the best deals and offers. Keep on reading to learn more about the Canadian Black Friday experience.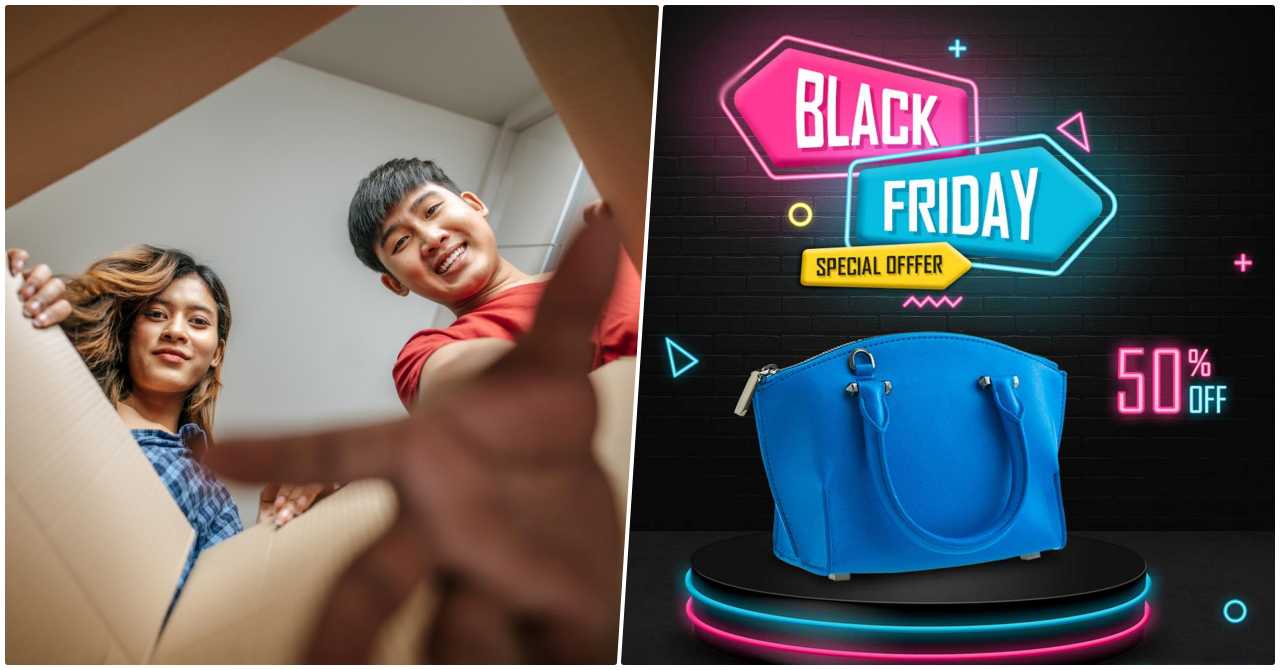 The History of Black Friday
The concept of "Black Friday" dates back to 1869, when Wall Street financiers Jim Fisk and Jay Gould tried to buy all of America's gold. On September 24, 1869, President Ulysses S. Grant intervened and caused the stock market to crash. The resulting bankruptcy affected the entire country.
The term Black Friday was first used to describe a shopping event that occurred on a Friday. It then became associated with a different event over a hundred years later. During the 1980s, retailers started referring to sales as "in the red" until Christmas shopping began.
The origins of Black Friday can be traced back to the US. It first made its way to Canada in the 2000s. Boxing Day had been the country's most popular holiday until Black Friday took over.
Black Friday in Canada
The holiday known as Black Friday is on November 25, 2022. Canada Cyber Monday is on November 28, 2022.
The Quebec Vendredi Fou 2022 is a great event that offers great deals on various products such as electronics, shoes, jewelry, smartphones, toys, and more.
In Canada, Black Friday is on November 25. We've got a guide that will help you find the best deals from various retailers such as Amazon, Costco, Walmart, Target, Jysk, Home Depot, Leon's, Cabela's, National Sports, Rogers, Lululemon, Sephora, Adidas, and more.
List of the Best Deals this Black Friday 2022 in Canada
Dell Canada
Save up to 50 per cent on PCs, electronics and accessories at Dell Canada's Black Friday deals.
Microsoft
Save up to 50% on laptops, gaming accessories and more. Plus, get free shipping and extended free returns.
The Source
Until Nov. 30, The Source is offering its best prices on smart TVs, fitness trackers and headphones. If the price drops before then, they'll match it.
Samsung
Samsung Canada is kicking off its early Black Friday sale! Save big on Galaxy tablets, smartphones, 8K TVs and more.
Walmart
Walmart Canada's Black Friday sale has begun, offering savings of up to 50 per cent on electronics, 35 per cent on furniture, and more!
The Bay
The Bay is having a huge sale on a variety of products, including jewelry, clearance stock, and more. Up to 60% off select items, such as shoes, jewelry, and Nespresso machines. There's also an online and in-store holiday sale that's offering up to 20% off.
IKEA
In observance of Black Friday, IKEA is offering a special Green Friday deal. The company explained that it aims to help customers live healthier and more sustainable lives by making products more affordable.
In November, IKEA is offering various deals and special offers on its products. Some of these include its Sell-Back program and additional savings on its circular hub items.
Amazon
Early Black Friday deals from Amazon include up to 41% off the Nespresso Vertuo Plus machine, 19% off Samsung tablets, 43% off electric toothbrushes, and 30% off cookware.
Members of Amazon Prime will get a half-hour head start on deals through the company's Lightning deals during the holidays. The online retailer is also releasing a gift guide that includes suggestions for under $200.
H&M
On Black Friday, November 25, all of your purchases will be 25% off. This includes the vegan Studio Collection's studded clogs and leather boots, which are both $169.
The H&M Home store is one of the retailers participating in the Black Friday event. It has a wide selection of Christmas ornaments and scented candles, as well as bedding for less. In addition, the company will be offering 25% off all purchases online on Cyber Monday.
Indigo
The early Black Friday sales at Chapters Indigo are making a big impression. The retailer is offering up a variety of rad bargains, such as 30% off bestselling items, including toys from Barbie and STEM.
In addition, you can get up to $150 off certain electronics from Circuit, as well as 20% off American Girl products and 20% off Lego sets.
In addition, customers who are members of the company's plum PLUS program can get early access to the Black Friday sales. They can also take advantage of a 20% discount from November 17 to 20.
The retailer Old Navy is expected to offer "ginormous discounts" during its Black Friday sale, which starts on November 25 and runs through Cyber Monday.
Old Navy's Black Friday sale features a wide range of products, such as underwear, outerwear, and jeans. It also offers great bargains on gifts for everyone on your list.
Best Buy
This Black Friday, Best Buy is offering a variety of deals. Some of these include $100 off smartwatches, $200 off laptops, and $1,000 off smart televisions.
You can save up to 50% on certain video games and consoles, and 40% on small kitchen appliances. It also advertises savings of up to $1,600 on various appliances.
Canadian Tire
In addition to electronics, Canada Tire is also offering up to 45% off on holiday and Christmas decor, as well as tools and equipment. Some of the best deals include a $200 off a precision master from the brand, a $720 value on a knife block set from the company, and a $1,900 savings on a 5-piece copper-clad cookware set from Lagostina.
For electronics, you can get a 58-inch Smart TV for only $413.99 and a 40-inch Skywroth TV for $255.99.
Sephora
Sephora is currently giving customers a sneak peak at its Black Friday deals, where it will offer discounts on various beauty products. Some of these include the Benefit brow pencil, Kiehl's creamy eye treatment, and the Naked palette.
Sephora's Cyber Week is a great opportunity for customers to save 25% on various products, such as Peter Thomas Roth, Kiehl's, and Makeup For Ever. The deals will be available until November 28.
Costco
Costco Canada is joining in on the Black Friday fun with a five-day savings event, including deals on clothes, appliances and electronics.
Bath & Body Works
Bath & Body Works has launched its Black Friday sale, which lasts from November 21 until November 26. Whether you love B&BQ candles, body care or hand soaps, you can score the deal of the century: All items store-wide are buy-three-get-three-free.
Urban Outfitters
Urban Outfitters is currently offering 25% off your entire purchase for a "limited time only." The promo applies to any purchases made in-store or online. Note: This offer is only valid for a limited time only.
Apple Canada
In an attempt to get customers shopping during the holiday season, Apple announced a four-day sale that will start on November 25. The tech company is giving gift cards worth $70, $105 and $350 with eligible purchases made in-store or online, which can then be used on future purchases.
Top Black Friday Shopping Tips
1. Shop online vs. in store
Instead of heading to a crowded mall on Black Friday, shop at home. This will allow you to avoid the crowds and get the items you want without the stress.
Online shopping is a great way to find what you're looking for, especially during a sales event.
2. Keep an eye out for early deals
Several retailers have already started offering early Black Friday sales, which means that you can get a great deal on anything that you're looking for.
Some of the best pre-Black Friday sales you can find are from retailers such as Walmart, Best Buy, and Bath & Body Works. These are all starting to go on sale now.
3. Wait for the sales before making big purchases
Black Friday is a great time to make big purchases, such as a new couch. You can wait until the bargains at home stores such as IKEA have dropped before making a purchase.
Black Friday is a time when high-end brands typically have their lowest prices of the year. Some of these include Apple and Dyson. If you're a fan of these products, you might want to take advantage of these deals.
4. Sign up to be the first to know about sales
One of the best ways to keep up with the sales is by signing up for newsletters from brands. This will allow you to get notified when the deals are available.
You can also sign up for various mailing lists to get the latest deals as they go live. These lists will allow you to get notified about the best offers.
5. Watch for travel deals
While you're shopping for beauty products, electronics, and clothing, make sure to take advantage of travel bargains.
Several airlines, including Air Canada, have been offering Black Friday deals in the past. These included cheap flights to various destinations across the world.
If you're planning on taking a luxurious trip, holding off on booking until the sales drop might be the best option.
6. Get ahead on Christmas shopping
Black Friday is a great time to get the best prices on various products. It's also a good time to start thinking about gifts for the Christmas season.
Instead of paying full price for holiday gifts, such as stocking stuffers and advent calendars, shop on November 25 for great deals.
7. Have your basket ready to go
In Canada, Black Friday is a very busy shopping day. According to a survey conducted by FedEx, 44% of Canadians plan on buying gifts on the day of the holiday.
Before you go shopping, it's important that you have all of your shopping supplies ready. This will allow you to get the best possible chance of grabbing what you want.
8. Try individual brand websites
While some retailers, such as Bay and Sephora, are expected to have Black Friday deals, it's also worth checking out individual websites for better bargains.
Individual brands often offer better discounts than the ones sold by the stores. They may also have more products on offer.
Shopping Strategies for Black Friday
1. Do your research
Before you start shopping, make a list of all the products that you're interested in and note down the prices at the stores that you're most likely to find great deals at. This will allow you to spot the best Black Friday bargains immediately. According to Ramhold, the most important thing to remember is to know what you want to buy.
It's important for consumers to avoid assuming that a product is the best price after it has been discounted. They should instead check with two or more retailers to see if the regular price is still the best deal.
2. Stay on top of the ads
The ads for Black Friday are already out, so pay attention to them. Also, keep an eye on your favorite retailers' social media channels and email newsletters for details about the sales. Gall calls these the "road map" for deals.
3. Check out holiday price guarantees
If you're a fan of a certain retailer, check to see if they're planning on offering a price match or guarantee on Black Friday. This will allow you to ask if they'll match your competitor's price, or if you'll be forced to shop the other option. Also, if there's a price-guarantee in place, it's important to know that you can get a price adjustment if the difference between the advertised and actual prices drops.
4. Try to get cash back
You can save even more by stacking deals to get the best price. For instance, with the help of services such as Cash Back services, you can earn cashback on top of the sale price by using promo codes or digital coupons. Another great way to get extra cashback is by using a rewards credit card. On November 3 and 4, RetailMeNot's Cash Back Day event will be held.
This site will feature thousands of deals from some of the biggest retailers, including Best Buy, Samsung, Macy's, and more. It's also expected to give you up to 20% Cash Back on purchases.
Frequently Asked Questions
1. When is Black Friday?
The day after Thanksgiving, which falls on 25 November this year, is also known as Black Friday. It's a great time to get great deals on various items.
2. Does Black Friday have deals on everything?
Although not all products are on sale for Black Friday, a lot of them are. Some of these include air fryers, vacuums, clothes, shoes, makeup, and electric toothbrushes. If you've been waiting to buy a certain item, you can expect to see it marked down during the holiday season.
3. Does every store have sales?
Although not all stores have Black Friday sales, many do. Some of these include major retailers such as Wal-Mart, Target, and Best Buy.
4. Will inflation impact Black Friday this year?
The total amount of money spent on Black Friday last year was almost $9 billion, which is less than the amount spent in the previous year. Experts believe that the pandemic might have affected the buying habits of consumers.
According to McGrath, 70% of shoppers are planning on taking into account inflation when it comes to their holiday shopping. This means that people are starting their purchases earlier and spreading out their cash flow in order to maximize their savings.
To meet the demand, many retailers have already started holding pre-sale events. These are designed to allow customers to get a head start on their holiday shopping. However, one important thing to keep in mind is that if the prices of goods are higher, then this will lead to higher deal prices the following day.
5. Are supply chain delays and excess inventory still a thing this year?
Despite the various supply chain issues that have been reported this year, they are not as severe as those that occurred in 2021. However, they are still not completely gone.
Retailers have a year to prepare for the delays that occurred last year, which means that Black Friday shoppers should have plenty of time to get their purchases in before the holidays. However, they're still overstocked with certain products, so expect good bargains in these categories.
Final Thoughts
Black Friday is an extravagant event in Canada, and if you're a fan of Black Friday sales, you'll certainly want to be prepared for the upcoming event. If you're a retailer or supplier, then now is the time to make sure that your merchandise is ready for this year's Black Friday sale.
With numerous brands putting up their products for sale, you can expect a variety of Black Friday deals this year. Hopefully, this guide has helped you understand what to expect from the event and how to prepare for it.
READ NEXT: 7 Amazing Things at West Edmonton Mall