One of the simpler ways for Filipinos to get into Canada is through the Student Pathway Program. And for this process, you will need to apply for a study permit.
The Canadian Education System is one of the best in the world, and many Filipinos want to study there. However, it can be tricky at first if you are unfamiliar with the process. The good news is that Canada has made it easier for foreigners to get into their schools by creating a Student Pathway Program.
With this, you can apply for a study permit from within your home country (Philippines). Now all you need to apply for a study permit is to meet the requirements and apply for it. So, let's find out what you need to do in order to study in Canada!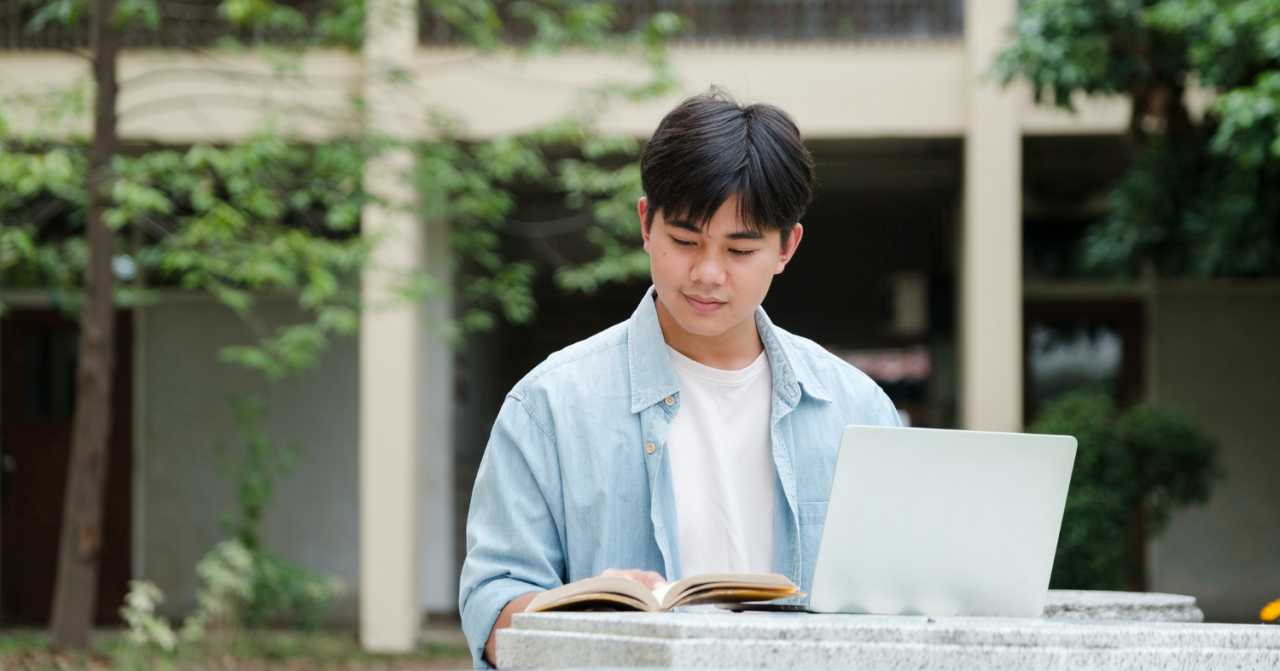 1. Be clear with your intent for studying in Canada.
You have many reasons why you want to study overseas. For instance, if you are planning on changing careers and want to improve your credentials, then studying to be have an international higher education degree could be for you. But, before you start the process, it's important that you have a clear understanding of what you are doing. This will allow you to make informed decisions and complete the study permit application.
2. Determine the ideal program for your study goals.
Before you start the process, it's important that you have a clear understanding of your goals. There are various factors that you should consider when choosing a program. One of these is the quality of the program. Make sure that it has the necessary courses and lessons to help you grow your career.
3. Select the intake option that works best for you.
In Canada, the start of classes for various programs are usually in January, May, and September. Not all programs have the same start dates. This is one of the factors that you should consider when choosing a school.
4. Decide which school to attend.
Before you start the process, it's important that you have a clear understanding of your goals. One of the most important factors that you should consider is the province where the university or college is located. Ask a lot of questions about the various regions in Canada to find out which one is right for you. DLI status is another important factor that you should check.
You should consider a DLI, which is a designated learning institution when it comes to getting a post-graduation work permit. Also, the length of the program you're interested in can be different from one school to another. For instance, one program may be for a year, while another may offer it for two years.
5. Get a Letter of Acceptance from the school
You will need to provide all of the necessary documents to get your Letter of Acceptance. Some schools charge an application fee before they will process your application. These include your academic transcripts, diploma, and English language proficiency test results.
After you have decided on a program, a university, or a college, you need to get your letter of acceptance from the school. This is the next step in the process.
6. Request an appointment for a medical exam (if opting for upfront)
If you have been accepted into the school, then you should have an appointment for the medical exam. You can opt for an upfront exam if you prefer, as available schedules can be months away from when you get one. It is up to you whether or not you want to have the procedure done after you have submitted your application.
7. Start working on your Statement of Purpose (SOP) /Letter of Intent (LOI)
Since there is no personal appearance required in the study permit application process in Canada, it's important that you clearly state your post-study plans and the purpose of your study in your SOP. Doing this early will give you ample time to check it multiple times.
8. Gather all the necessary documents.
Some documents may be hard to get due to the pandemic. Do not wait until you have them, as they may take a long time to get. Besides your birth certificate, other documents such as a valid passport and NBI clearance, are also required. All of these must be accompanied by your Statement of Purpose.
If you have stated that your home is in Canada, you must also provide all necessary documents related to this matter. Besides your real estate properties, you should also include your work experiences and educational credentials. These documents should help the visa officer make a decision regarding your case.
9. Lodge your application.
You can submit your application online or on paper. After you have lodged it, wait for the instructions for the medical exam and biometrics to be sent to you. The processing time for the study permit application for regular stream is usually around 12 to 13 weeks, while for the study direct stream is typically around 4 to 6 weeks.
10. Get your visa.
Once your application has been approved, you will receive a letter of acceptance from the IRCC. You will also get an email informing you that you need to go in person to the embassy or consulate nearest to you for biometric fingerprinting and medical examination. You must go on the date indicated in your letter of acceptance, as this is when they will issue your visa.
That's it! You've completed all the necessary steps to obtain your study permit. Now, you can go ahead and start planning your trip to Canada!
Video: How I Applied for a Study Permit In One Year | Timeline and Steps
In this video, the vlogger (Rachel) shares how long it took to get her study permit to study in Canada. If you're applying for a study permit and want to know how long each step takes, watch this video. Here, Rachel breaks down how long each step took and what she had to do to complete it. She also shares her personal experience applying for a study permit and how the process worked for her.
Frequently Asked Questions
1. What is a Study Permit?
Students from other countries can obtain a Canada student permit if they wish to study in the country. This document is issued by the government of Canada and allows foreign students to enter educational institutions in the country. Before starting to study in Canada, you must first secure a study permit.
2. How long can you stay in Canada with a study permit?
You can usually keep your study permit for the length of your program, plus an extra 90 days. This allows you to leave Canada or extend your stay.
3. How long is a study permit valid?
You can usually keep your study permit for the length of your program, plus an extra 90 days. This allows you to leave Canada or extend your stay. If you're taking prerequisite courses, you must first apply for the extension.
4. What happens if you don't finish your courses?
If you don't finish your course/s, you must leave Canada. You can apply for another study permit to return and complete your program.
5. How can I extend my study permit?
You must apply for an extension before it expires. If you have a valid work permit, you can also apply before that expires.
6. What is a DLI school?
DLIs are schools that have been approved by the territorial or provincial government to provide education to international students.
7. Why is my study visa denied?
Besides the usual reasons, other factors such as lack of finance and documents that are not authentic are also considered when it comes to visa denial.
8. How long does it take to get a student visa in Canada?
The average processing time for a study visa in Canada is around three months. However, if you live in a country where the Student Direct Stream is available, you can apply for your student visa much faster.
9. What is a post-graduate work permit?
The Post-Graduate Work Permit (PGWP) is a type of work visa that allows international students to work and live in Canada. It is only for those who have a DLI and completed their studies.
Final Thoughts
Applying for a study permit can be daunting, especially if you're unsure where to start. But don't worry! There are plenty of helpful resources, such as this guide, to help you through the process. Once you have all your documents in order, it's time to apply for your study permit. Our step-by-step guide will show you how to complete this application online and what proof needs to be included with your application.
We hope that you've learned something from this guide, and we wish you the best of luck with your studies in Canada! If you know anyone who might benefit from this guide, please share it with them. If you have any questions about your application or the process of applying for a study permit, please feel free to leave us a comment below.
READ NEXT: 12 Crucial Reasons to Pursue a Nursing Career in Canada