Visiting the museum won't be boring in Canada, thanks to the Science World. One of Canada's top tourist draws, this interactive museum offers a plethora of things to do for children, teens and adults. Trust me, there are tons of wonders and pleasures in this museum, such as Kidspace, Eureka, Animation and Our World. Each section has distinct feels of what it's like to experience them.
Want to start your trip to this museum with a blast? Discover the ins and outs of our very own body at BodyWorks. Or you can entertain your eyes in the Art Displays that features the Invisible Portraits that reveals the secret world of microbes through high-tech images. There are photos of animals captured by the photographers around the world. Truly educational!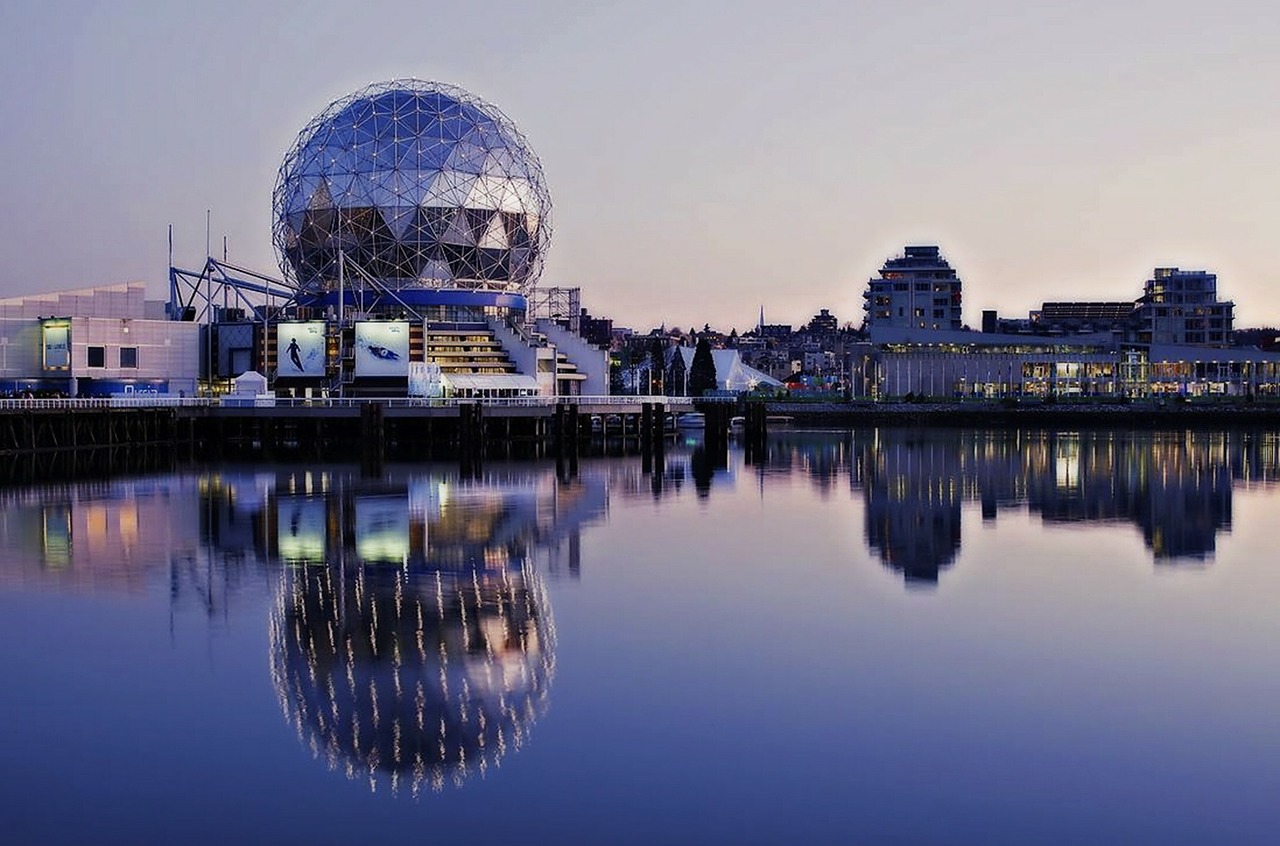 Meanwhile, the Puzzles and Illusions will truly boggle your mind because still pictures are moving. Straight lines that look like curve lines, black and white images that appear colorful, and challenges that will enhance your critical thinking skills as you solve the puzzles. Don't skip this area since this will surely provide fun and entertainment for you and your family or friends. Get those cameras ready!
The Science Park is like a mini zoo at the Science World, Here, you can plant a seed and meet the chickens. Better yet, watch educational taped videos at the Science Theatre that shows the microworld, animals, human body, the universe and many more.
KEVA is the next level Jenga because this is where you can build anything using the construction blocks. Architects, children, teens, parents, engineers can build a building at their own pace. In the centre stage, shows take place every 20 minutes after an hour from 11:20 AM – 3:20 PM with a bonus show on holidays and weekends around 4:20 PM.
The Science World offers hands-on experiences to the viewers and it is highly interactive. Wonder is a 3,300 square-foot space is open to public this coming 2016 that will foster curiosity, discovery and exploration of science for the children aging 5 year olds and below.
And don't you miss the largest OMNIMAX theatre in the world. With a height of 5 storeys high and 27 metres in diameter, you will be surrounded with a digital sound system that will let you experience as if you are inside the film.
Teachers can also book education trips in the place by grade level and can use their available resources. Parents can also hold birthday parties at Science World and may avail the Home Learners. Teens can also participate in their games or avail the internship allotted for them. They can also volunteer and seek teen advisory group or acquire science careers for the future.
Visit the Science World for entertainment and interactive way of learning accurate for adults and teens.