Butchart Gardens is by far one of the top attractions in Canada. This is a floral display gardens in Brentwood Bay, Canada. The garden opens at 9 in the morning and closes at 5 in the afternoon. The place received close to million visitors each year, and is recognized as a National Historic Site of Canada.
So when is the best time to visit floral heaven? As far as I'm concerned, the Butchart Gardens is a year-round tourist hot-spot that will awestruck you in many ways. In spring, for instance, you will witness the flourishing shrubs, flowers, and trees that burst out with colors. As for summertime, you'll experience floral displays throughout the day and subtle plays of light and shadows in the evening, which is entitled "Night Illuminations". You can watch it from June 15 until September 15. From Canada Day to the country's Labor Day weekend, you can have fun and unwind with the place's vibrant concerts as well as the Saturday Night Firework Show.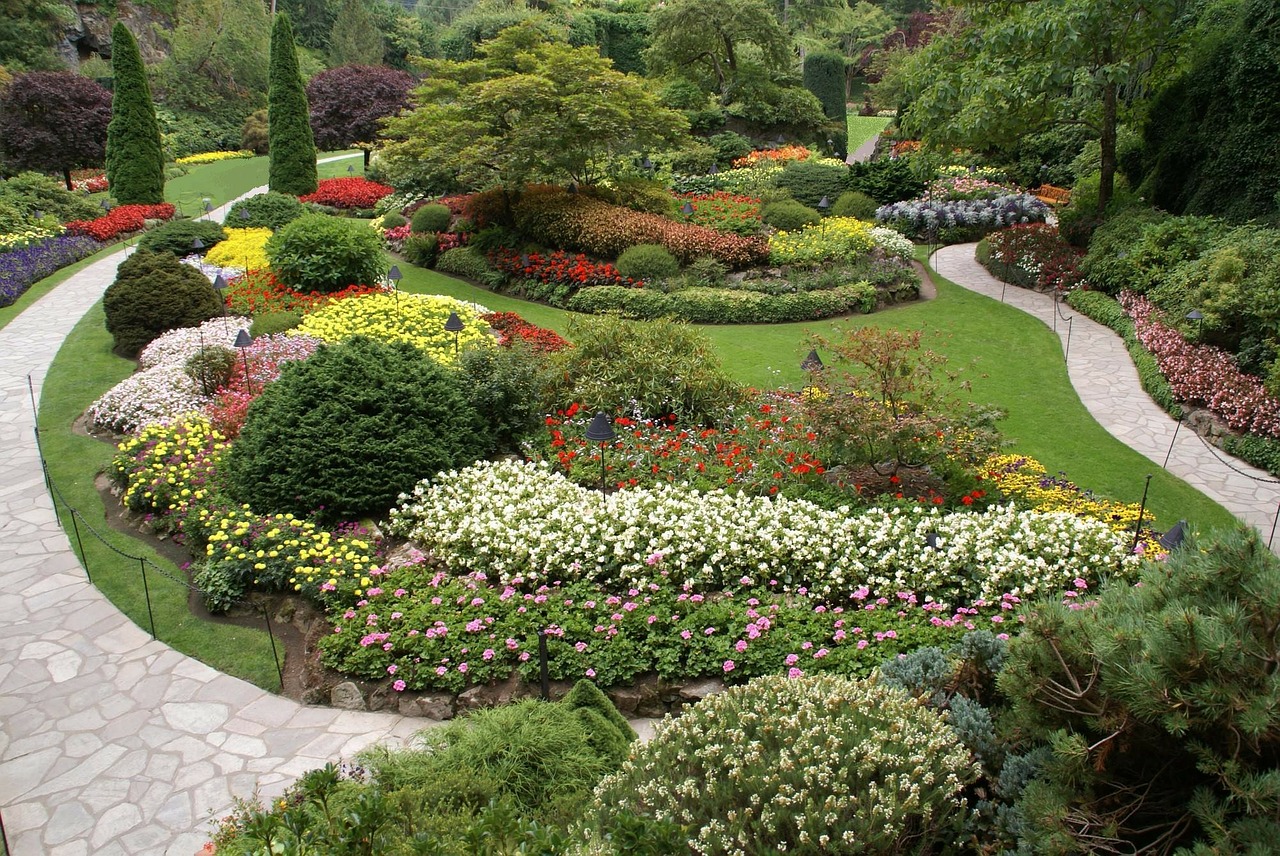 The transition into warm days and cool nights, stunning red all over your streets, russet and golden maples marks the indication of Autumn. This is the best way to pay a visit to the tranquility of the Japanese Garden. During November, visitors and tourists can book a Greenhouse Tour to view the behind-the-scenes look of some products of the greenhouse.
If you think the ice and cold will hinder you to visit the garden, you are wrong. Winter season is an ideal time witness the beauty of the shrubs and trees in the gardens. You can also explore the Historical Display and the Spring Prelude indoor garden.
Christmas is arguably the best time to visit the Butchart Gardens. With bright lights that are dancing through our eyes, holiday wreaths, and carolers singing, you will definitely feel the spirit of Christmas in this floral wonderland. In Butchart Gardens, they call it as the Magic of Christmas season that starts during the 1st of December and ends at 6th of January. You can entertain yourself while strolling around the garden because they have displays of Twelve Days of Christmas.
Fun fact, if you are 12 years old or younger, you can bring a paper snowflake that you have made and have it for an exchange of hot chocolate in the Coffee Shop.
By the way, there are many other activities offered in Butchart Gardens. You can have a boat tour, ride the rose carousel, stroll along the Concert Lawn or you can explore the garden and appreciate Mother Nature.
You can drop by at the Seed and Gift Store to buy a souvenir of your visit here.