Travelling to Canada in the near future? Well, then, make it a point to visit all the top tourist attractions in Canada. But, if you only have a limited time, make sure you use it wisely. For the religious, especially Roman Catholics, do not miss the Notre Dame Basilica, otherwise known as Basilique Notre Dame de Montreal.
The Basilica was recognized as a National Historic Site of Canada in 1989. Its Gothic Revival style has made it unique among others and more popular not only to locals, but to tourists as well. Its structure is greatly built, and its interiors are graciously colorful. You'll be amazed by the ceiling! It is colored in deep blue and the golden stars scatter, making it look like the sky. The rest of the holy place is covered with shades of blue, red, purple, silver and gold. Carved wood, sturdy sculptures and magnificent paintings fill the entire shrine.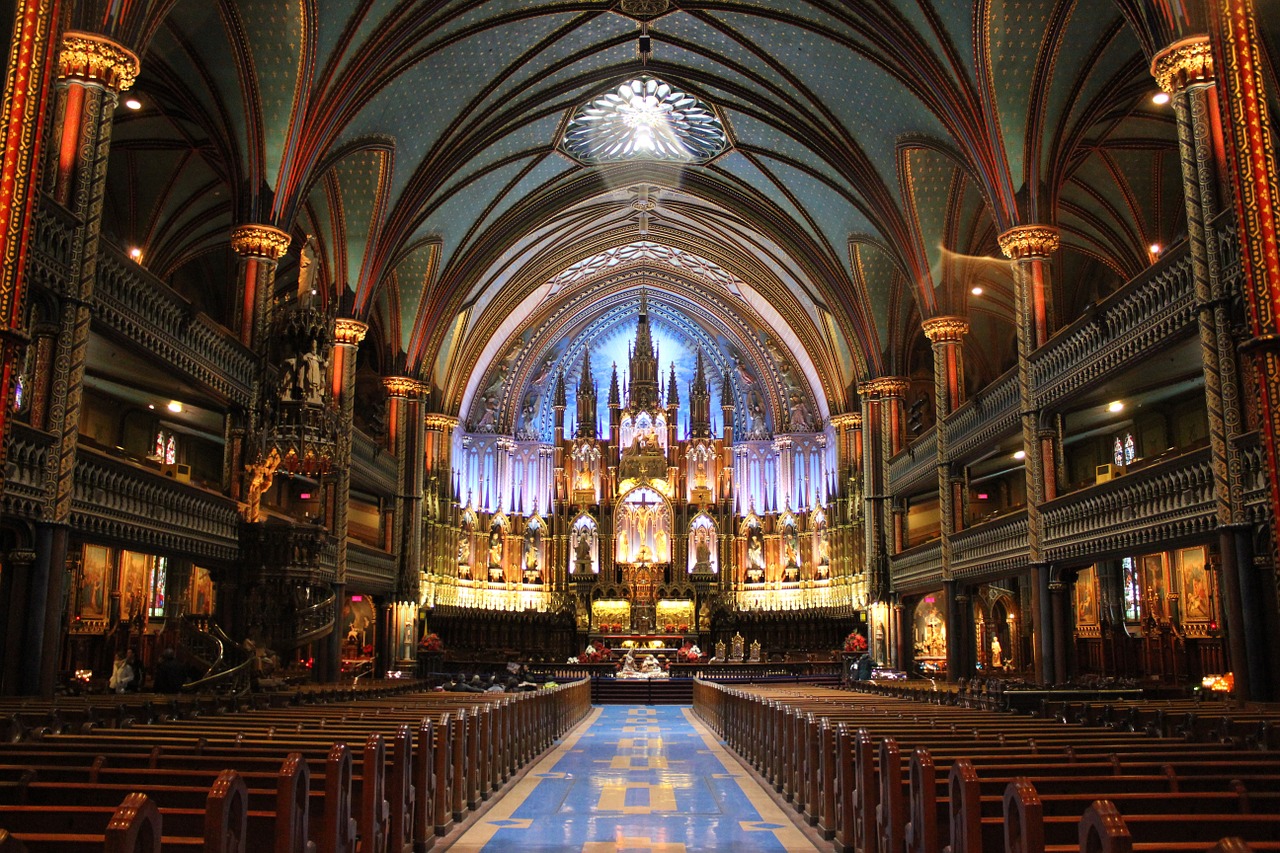 What's more, the stained glass windows illustrate Montreal's religious history instead of the usual scenes from the Bible. Moreover, the classic 32 foot Casavant Freres pipe organ can be found here, including the biggest bell in North America, Le Gros Bourdon.
If you come here during Christmas season, don't forget to watch the performance of Handel's Messiah. Aside from the musical and organ performances, visitors are also encouraged to witness the beautiful show. By the way, a sound and light show called "And Then There Was Light" is available from Tuesday to Saturday. During summer, concerts by well-known orchestras such as the Montreal Symphony Orchestra, are held here. Until now, it is a great place for visitors to witness the spirituality of Canadians and the history of the church. Truly worth-visiting!
On December 1994, the renowned singer Celine Dion held her wedding to Rene Angelil at Notre Dame. Inspired by this, it became a popular wedding venue for couples. Would you want yours to be held here too? Today, records show that there are about 100 weddings and 120 baptisms held in the Basilica every year.
One attraction that is located near Notre Dame is the Saint Sulpice Seminary, or also known as Vieux Seminaire de Saint Sulpice. It is the oldest architecture in Montreal and was recognized as a National Historic Site of Canada in 1980. Its clock and gardens are also the oldest in North America. It is said to be the home of the missionary priests in the area.
Place d'Armes is another attraction located nearby. The square holds a significant monument of Paul de Chomedey, sieur de Maisonneuve, a French military officer and founder of Ville-Marie, a religious mission and of course, founder of Montreal. The Maisonneuve Monument was crafted by Louis Philippe Hebert. Artistically, he had to use his creativity for the resemblance of the first governor because there were no existing authentic photos.
Nowadays, Canada tour packages often include the Notre Dame of Montreal in one of its itineraries. Of course, do drop by its nearby sceneries for a more enjoyable trip. It is like hitting two birds with one stone because of the many neighboring beautiful spots too.