One of the many things most people look forward to each year is the holidays. Not only do they mean a good (and often well-deserved) break from the busyness of work, but they're also opportunities to bond with family, pursue a special activity (or event), which otherwise, you can't get on with on regular days.
Living overseas makes many people truly understand the importance of time. After all, as the popular saying goes: time is gold – you want to make sure that every minute you spend is well worth it. Having said that, listed below are the public holidays to be observed in Canada for 2022: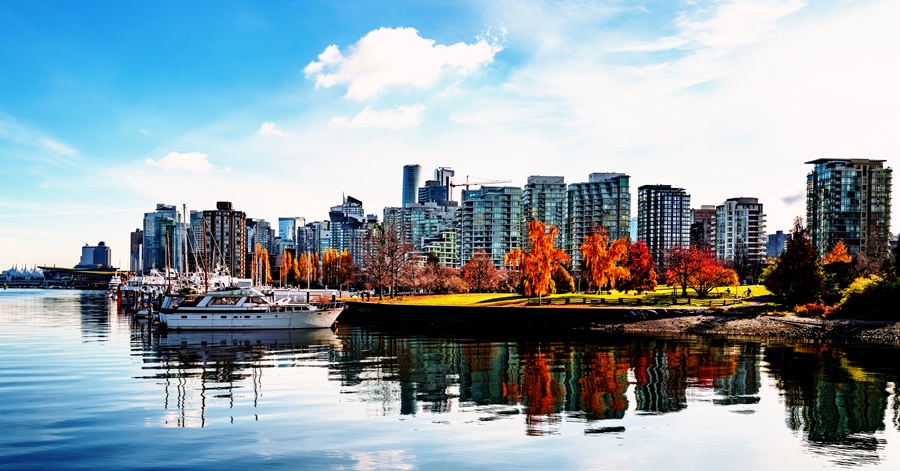 2022 Public Holidays in Canada
As you know, Canada is a huge country. So huge that there are actually six time zones observed in its ten provinces and three territories. This is one of a couple of reasons Canada observes several holidays every year, as listed below:
January 1 (Saturday) – New Year's Day
This holiday is observed at the National level. 
Like other countries, Canada's New Year's Eve festivities begin the night before. In rural areas, ice fishing is common on the day of the festivities.
In most areas of Canada, fireworks are used to celebrate the New Year. They are often accompanied by live music and are a part of a larger festival.
In the city of Charlottetown, apples are served hot, and a fun-filled evening is planned before the fireworks display begins.
In Nova Scotia, people can enjoy a free concert at the Emera Oval before heading to the Grande Parade, which features live music and fireworks.
In Quebec City, the Grande Ailee transforms into a massive snow-covered dance floor full of performers. In Calgary, there are various ice sculptures and fire-eaters.
The Royal Saskatchewan Museum in Regina presents a variety of events for children. There is also a Noon Year's Eve party at the Saskatchewan Science Centre for the little ones who can't wait up until midnight.
Niagara Falls is also known to have a spectacular fireworks display on New Year's Eve.
In some regions of Canada, people start celebrating the New Year by delivering gifts to their neighbours. This tradition, which is called First Footer, is believed to have originated in Scotland.
Other traditions in North America include midnight champagne toasts and kissing a significant other.
On New Year's Eve, people in various Canadian municipalities organize a Polar Bear Swim. This event is believed to bring good luck to everyone.
February 21 (Monday) – Family Day
Family Day is an official holiday in Canada's provinces of Ontario, New Brunswick, and British Columbia.
Family Day is a special occasion that gives Canadians the opportunity to celebrate their family and community life.
In 1990, Albertans celebrated Family Day. In 2007, it was made a public holiday in Ontario, in 2008, and in 2013.
Private-sector workers and school children are not allowed to participate in Family Day.
Although it's a controversial occasion, most public-sector employees take off on Easter Monday. This means that most post offices and public transportation facilities are still open.
During Family Day, many people participate in various winter activities such as ice skating, hockey, and skiing.
It is also common to visit art galleries and other attractions on Family Day. Many of these establishments usually have discounts or free entry on Family Day.
The following are five activities that tourists in Canada may wish to participate in on or around Family Day:
Winterlude is a yearly event in Canada that takes place in February. It features various events such as skating on the world's largest ice rink, snowball fights, and ice sculpting workshops.
The Quebec City Carnaval de Quebec is an annual event that takes place in January. It is the biggest winter festival in Canada and involves various outdoor activities, such as dog sled races, canoe races, and skating.
In February, Ontario's Family Ice-Fishing Weekend is held. This event allows visitors to enjoy free ice fishing on the frozen lakes and rivers in the province.
The Great Backyard Bird Count is held in Ontario during Family Day weekend. For the event, bird watchers from all over Canada gather to count the number of sightings of different birds.
Treat yourself to a bite of the Beaver Tails at a local pastry-stand chain. This treat is usually eaten around Family Day. The fritters are made from fried dough and are topped with various sweets and flavors. They are usually served with a beaver tail-shaped cap.
February 21 (Monday) – Heritage Day
Heritage Day is held on the third Monday in February to recognize the people and places that helped shape Nova Scotia.
In 2013, the legislature passed a bill that recognizes Heritage Day as a statutory holiday. This year, it became a day off on March 1.
The holiday was named after a naming campaign organized by Grade 12 students in the province. They were asked to come up with a word that represented pride in being Nova Scotians.
Each year, an individual is recognized for their contributions to the province's diversity. The first Heritage Day honouree was Viola Desmond, who stopped in New Glasgow after her car broke down.
When her car was being repaired, Desmond decided to watch a movie. She was then surprised to discover that African American people were required to sit in a different seat.
She was then forced to sit on the main level after she refused to pay the additional ten cents.
She was then arrested and ordered to pay a $26 fine. Despite paying the fine, she was still considered a civil rights activist.
Because it is a provincial holiday, most schools and government offices in Canada are closed on Heritage Day.
This long weekend allows families to enjoy time with their friends and family. It also allows people to work on their vacation plans.
It is also celebrated as an official holiday in the US. Usually, it is followed by a government ceremony to recognize an individual who has made a significant contribution to the country.
February 21 (Monday) – Islander Day
On February 3, 2019, Islanders Day is a statutory holiday in the UK. It is created to create a long weekend.
The holiday was added to the calendar in 2008. Premier Robert Ghiz promised to make it a holiday during his campaign.
Islanders Day was created to celebrate the community and family. Originally, it was supposed to be held on February 2.
Due to the change in the date, businesses in the province were out of sync with the US and other provinces.
The day was created to give employees an extra day off during the winter season.
Many people take the day off to spend time with their families or friends. It's also a day when they take a short vacation to allow for a long weekend in February.
There are plenty of festivals and events in Prince Edward Island that are designed to appeal to families.
In Charlottetown, a pancake breakfast is held at the Islander Day Festival to celebrate the event. It features various events such as family skating and glow-in-the-dark bowling.
On the other hand, the Mill River Provincial Park has various activities that can be enjoyed during Islander Day. There are also opportunities to enjoy horse-drawn carriage rides.
There are also various hiking and cross-country ski trails in the province. However, park officials do not clear the trails during the winter season.
Although Parks Canada offers emergency services during the winter season, they do not provide the same services during Islander Day. To avoid this, visitors are asked to contact the park before they visit the island.
February 21 (Monday) – Louis Riel Day
On February 3, 2019, the third Monday of the month, the Métis celebrate their leader Louis Riel Day.
Despite being hanged for treason in 1885, Riel is still remembered as the Father of Manitoba. He led the Red River Resistance against the Canadian government's incursions into their lands.
The land where Riel grew up was once owned by Hudson's Bay Company. During this time, the land was used by the pioneers and the Métis.
In response to the plan to annex their lands, Riel established a new province known as Manitoba. The conflict between the two parties lasted from 1869 to 1870.
Before he was executed, Riel helped in another rebellion led by the Inuit in Canada.
If you're planning on visiting Manitoba, make sure to include Riel Day in your trip. Riel Day is a time for various community events. It's also full of tourist attractions.
April 15 (Friday) – Good Friday
Although Easter is a time for many local Easter events, there are also quite a few other notable Easter activities that visitors can enjoy in Canada, including the following:
Easter is a widely celebrated holiday season in Canada. It is one of the most celebrated festivals in the country.
Most of the Canadian citizens belong to a Christian denomination and celebrate Easter every year.
Since many of Canada's ancestors came from other lands, there are many different Easter traditions here.
Although the Catholic and Protestant traditions are very different, there are still many similarities between them. For instance, some Protestant traditions are very similar to those of the Roman Catholics.
Holy Week is the time when Jesus entered Jerusalem. It is celebrated by various ceremonies and readings.
Some of these include observing the day when Christ was anointed and the day when Judas betrayed Jesus.
On Maundy Thursday, Catholics commemorate the Last Supper by washing the feet of the 12 disciples.
On Good Friday, Christians commemorate the day when Christ was crucified. On Holy Saturday, they commemorate his burial.
Easter Sunday is the first day of the Christian calendar. It is considered the holiest day of the year for the church.
In Canada, Easter is often marked by family gatherings. During this period, most families consume the third-largest meal of the year. The most common food items served during these feasts are lamb, ham, and hot cross buns.
The traditional dish of lamb is served to remind us of Christ. The other popular food item is a hot cross bun.
These buns are often made with currants and have a cross-shaped design. In the past, they were also made with a frost-like coating.
The most common gifts during Easter are chocolate eggs and rabbits. These relics of German paganism originated from the time when chocolate eggs and rabbits were gifts.
While eating boiled eggs, children are also urged to hide them in Easter egg hunts. They also get to touch real rabbits and other animals during this occasion.
Unfortunately, there are also pets that are not well-cared for during this time.
It is also common for people to buy pets for their Easter basket. However, these animals are often neglected and purchased on impulse.
April 18 (Monday) – Easter Monday
From Maundy Thursday to Easter Sunday, you can visit the Notre-Dame Basilica of Montréal. This beautiful structure features an ornate interior and beautiful organ music.
In Prince Edward Island, the Symphony and the Confederation Singers perform at Eastertime. They usually play the Mass.
There are also zoos that organize special events for Easter. The Edmonton Valley Zoo in Alberta holds an Easter egg hunt for the animals.
At the Toronto Zoo, children can find eggs with exotic names such as crocodile, turtle, and Komodo dragon. In New Brunswick, there's an eggstravaganza at the Magnetic Hill Zoo.
There are also special egg hunts held at various locations in Canada.
There are two different types of egg hunts. The first involves searching for eggs all around the farm, while the second involves hunting in the wilderness.
In Vancouver, the Vintage Car Parade is a highlight of the Easter parade.
The Vintage Car Club of Canada also has a popular event in the Northwest Territories. If you're planning on visiting the region, then check out the Easter Weekend Bazaar.
May 23 (Monday) – National Patriots' Day
Easter is a part of Canada's cultural and religious heritage. While it is celebrated differently in different churches, it is still considered an important occasion in the country.
Family gatherings, large dinners, and massive chocolate candy sales are all part of the festivities.
On the day before British Empire Day, which is on May 24, National Patriot's Day is celebrated in Quebec to honor those who fought against the empire.
On this day, most Canadians honor Queen Victoria's birthday. In Quebec, however, the province doesn't recognize the monarchy and instead honors its soldiers who fought against British rule.
Until 2003, the province paid homage to the memory of Adam Dollard des Ormeaux by holding a Fete de Dollard.
In 1660, Dollard led an attack on the Iroquiois to prevent them from attacking Ville-Marie. However, he and his companions were killed.
In 2003, the holiday was renamed National Patriots Day to celebrate the sacrifices made by Quebec's soldiers against the British empire.
For many people, this day is simply not worth celebrating. Instead, they organize events to commemorate the soldiers who helped shape the province.
There are various events held in various regions across the province to commemorate the soldiers.
Most of the time, the citizens honor National Patriot's Day by spending time with their families and friends. They also go to various natural areas to enjoy.
The holiday is also about celebrating the diversity of cultures in Canada.
Instead of celebrating the birth of a British queen, they honor the soldiers who sacrificed themselves for freedom.
May 23 (Monday) – Victoria Day
Victoria Day is an annual tradition that occurs on the Monday before Queen Victoria's birthday. This holiday is celebrated on May 24.
The holiday is often referred to as the May long weekend or the May 24 long weekend. It also got its name from the English term for the day.
Over the years, it has been a contentious holiday and it was eventually decided that it should be celebrated on May 24.
Since Canada has a long weekend, it decided to keep the holiday on the calendar instead of calling it simply May 24.
The holiday was originally established to honor Queen Victoria's life. It is also celebrated to commemorate the birthday of Queen Elizabeth II.
Queen Elizabeth has a number of birthday celebrations. She was born in April and is often celebrated with Canada on May 24.
Even though it's widely believed that Queen Elizabeth II's birthday is celebrated in June, other countries such as Great Britain still mark the occasion in May.
Although it's widely celebrated in Canada, Victoria Day is not recognized as a public holiday in some provinces and territories.
In Quebec, Canada, Victoria Day is often celebrated as National Patriots Day to honor the individuals who died fighting for the British government.
Victoria Day is also celebrated in Canada to commemorate its colonial history.
There are also special provisions that allow establishments to mark the occasion without having to install an additional flag pole.
Many Canadian individuals start their summer season on Victoria Day. It's believed that the holiday was created to commemorate the US' Memorial Day.
This long weekend is also an opportunity for many Canadians to get started in their gardens.
Since the long weekend allows people to enjoy the summer weather, many resorts and hotels in Canada are full of visitors.
Aside from enjoying the beautiful weather, Canadians also look forward to the various fireworks displays that are held each year during this holiday.
June 21 (Tuesday) – Aboriginal Day
On June 21, Aboriginal Day is celebrated in the Northwest Territories and Yukon. It is a statutory holiday that acknowledges the cultures of the various aboriginal groups.
In Canada, aboriginal groups have been fighting for a holiday to recognize their contributions to the country's history and culture.
It was chosen as the day due to the summer solstice, which happens to be June 21, in the Northern Hemisphere.
In the Northwest Territories, various aboriginal groups are recognized on Aboriginal Day, including the Metis, the Dene, and the Inuvialuit. In Yukon, some key First Nations tribes are recognized.
There are various festivals held in Canada to promote the various aboriginal cultures.
Various types of activities are held on Aboriginal Day, such as festivals, barbecues, and social gatherings. These include traditional feasts and ceremonies.
On June 21, many Aboriginal Day activities will take place in the Northwest Territories.
The main event is the Summer Solstice Celebration, which is held in Yellowknife. It can run for several days straight and draws thousands of people. There are over 100 performers, many of whom are cultural learning workshops. There are also various food stalls, souvenir stalls, and dance and music performances.
In Yellowknife, there are also various other events that happen annually. One of these is a fish fry held in Somba K'e Park.
Fish fry and parade are also held in Fort Resolution. In Fort Smith, there are also cultural tents.
Look for an ice hockey game between the Northwest Territories' hockey association and Hockey North. They put on these events as they travel between the territories of Nunavut and Northwest Territories.
June 24 (Friday) – St-Jean Baptiste Day
On June 24, Saint Jean Baptiste Day is celebrated to celebrate the French Canadian culture.
It's a day when Quebecers celebrate Saint Jean Baptiste's role in Christianity. Since then, the festivities have shifted to include various political and religious themes.
In most cases, it's celebrated in large Catholic communities in places such as Australia, Norway, and Denmark.
Saint Jean Baptiste Day was originally celebrated in Europe before being transported to North America. Scholars believe that the festivities began in Canada in 1660. That year, Quebecers kicked off their festivities by holding a bonfire on the shores of the St. Lawrence River.
In the 19th century, it became a national holiday in Canada instead of being a religious occasion.
During this holiday, French citizens in Quebec showed their dissatisfaction with the British government by criticizing its policies.
As a symbol of French unity, Saint Jean Baptiste Day was added to the festivities in Canada. In 1834, the national anthem was written for Canada's first official holiday.
Instead of going to the shops and celebrating, Quebecers take to the streets to support their patriotism. Although many people in Quebec consider this occasion a secular day, Saint Jean Baptiste still remains the symbol of French unity.
July 1 (Friday) – Canada Day
Canada Day is held on July 1st to commemorate the country's birth. On that day, Canada became a new country after signing its constitution.
Many businesses in Canada recognize the day off as a national holiday called Canada Day. This is also the day when many people work.
After the 19th century, Canada began to look for autonomy from the British Empire. Through the Constitution Act, it joined various other provinces and regions within the empire.
In 1982, Canada became a part of the Commonwealth. Although it wasn't an independent nation until 1982, it still remains a part of the organization.
The first day of Canada Day was not celebrated by many people due to how the new constitution treated them.
It wasn't until 50 years after that date that the celebration of Canada Day started to become popular.
After the Centennial of Confederation was celebrated in 1967, the holiday became widely celebrated.
In 1982, the name of the holiday was changed to Canada Day. The name was also changed to reflect the country's new identity.
Although some cities and provinces have their own Canada Day celebrations, most of the public events are held in celebration of the holiday.
If the 1st falls on a weekend, then it is usually turned into a long weekend. There are plenty of opportunities to shop and dine out on Canada Day.
In Toronto, the city's annual celebration is held in July. It features a large festival with various activities for the whole family.
The Canadian flag is also displayed on full display. The national anthem, which is also sung in French, is also played during this holiday.
In Ottawa, the nation's capital, a large festival is held on Parliament Hill to celebrate the holiday. The event features various activities and games.
In Montreal, people gather in parks and other public spaces to celebrate their national pride. In Calgary, they also celebrate the heritage of Canada through various activities.
In Quebec, Canada Day is not as celebrated as in other provinces. Instead, it is referred to as Moving Day. Many of the residents consider themselves to be Canadians second only to British citizens.
In Canada, the country's independence was celebrated in 1867. To commemorate this occasion, many offices and banks in the country close on Canada Day.
Nunavut Day is celebrated on July 9, which is the day when the Nunavut Land Claims Agreement and Nunavut Act were passed by the Canadian Parliament.
Nunavut Day is a public holiday in the territory. Most schools and businesses close on this day.
Nunavut Day is a day when many events are arranged. These include:
Communal meals such as pancake breakfasts and barbecues are available.
Local leaders' speeches
Games and dances from the past.
Policy and initiative presentations to promote Nunavut's cultural and economic sustainability.
Competitions to raise young people's understanding of Nunavut's history.
On this day, academic and cultural grants are announced. These are designed to support Nunavut residents in pursuing studies.
August 1 (Monday) – Civic Holiday
Civic Holiday is celebrated in different ways in different provinces. This holiday is usually observed as a statutory holiday in different regions.
Civic Day was established in 1974 to commemorate Canada's diversity. It is celebrated in various provinces and territories.
This event is celebrated in accordance with the history and culture of a province.
In British Columbia, it is referred to as Civic Holiday. This day allows the public to learn about their province's history.
Various events are held in celebration of B.C. Day, such as historical tours and cooking demonstrations.
In New Brunswick, instead of celebrating culture, people use Civic Holiday to express their environment. This province has a lot of natural resources.
New Brunswick Day is also celebrated to highlight the province's various industries and economic strengths.
August 15 (Monday) – Discovery Day
On August 3, 1896, gold was discovered in the Yukon region. This day is regarded as the discovery of gold in the area.
On that day, George Carmack was fishing in the Klondike River when he came across the gold.
Despite having a passion for gold, Carmack was not dedicated to finding it. Instead, he spent his time with the Tagish Indians.
While fishing with his Tagish friends, Carmack discovered some gold. That night, he came across a large gold nugget.
The discovery sparked a gold rush, with over 100,000 people wanting to reach the goldfields. Despite his success, Carmack died in 1922 as a wealthy philanthropist. It has been estimated that gold worth over 7 billion US dollars was extracted from the area.
After the gold rush, the Order of the Pioneers pushed for a public holiday to be created to celebrate the discovery. In the following year, various events were held in the area to celebrate the discovery.
Various activities were held in the various regions of Yukon to commemorate the discovery. In Dawson City, various festivals and events were held to celebrate the gold rush.
The Royal Canadian Mounted Police also made a presence in Dawson City to encourage visitors. Many people take advantage of the free tours that are available in the Klondike Gold Rush National Park. During the holiday, visitors were urged to enjoy the various food products that were produced in the region.
September 5 (Monday) – Labour Day
Labour Day is celebrated in Canada on the first Monday of September.
The holiday was established in Toronto after the city's printing companies tried to establish a workweek of over 54 hours.
In the 19th century, Canada did not have unions, and anyone who organized a group was sent to prison. As a result, the protests against the law were so massive that it forced the Prime Minister to act.
On the day of the release of the union organizers, workers in Canada celebrated their newfound right to self-govern.
The annual parades were held all across Canada every year. In 1894, the Parliament adopted the first Monday in September as Labour Day.
Years ago, it was suggested moving the holiday to the first day of May. Although it would align Canada with the rest of the world, the country still shares the holiday with the US.
The Canadian International Air Show is held every year on the first day of September. It features various aircraft and pilots from various countries.
The Toronto Airshow features various displays of planes from all around the world over Lake Ontario. Spectators are free to watch, but some VIP packages are available.
The Labour Day Classic is another Canadian tradition that takes place on the same day. It features a game between two Canadian Football League teams.
Some of the traditional matches include the Hamilton Tiger-Cats against the Toronto Argonauts, the Calgary Stampeders against the Edmonton Eskimos, and the Montreal Alouettes against the Ottawa Redblacks.
October 10 (Monday) – Thanksgiving Day
It is a holiday on the second Monday in October. This date has been observed since 1879.
Although Thanksgiving Day is a federal holiday in Canada, it's not required in the other provinces and territories of the country. Some of these include New Brunswick, Nova Scotia, and Prince Edward Island.
This occasion is celebrated with family and friends. In Canada, it's usually accompanied by a large meal.
Since it's a federal holiday, most government offices and establishments close their doors for the long weekend.
Since many Canadian provinces have an earlier harvest season than the US, this holiday falls on October 26 instead of the usual November.
In 1879, a majority of members of the Canadian parliament recognized Thanksgiving as a national holiday. They said it should be celebrated by the country's citizens.
Canada has traditions related to Europe. These include the harvest festivals held by European peasants. The occasion is also linked to the reunion of the crew of the HMS Frobisher, which was lost in the Northwest Passage.
To celebrate Thanksgiving, many Canadian families gather together over the long weekend to share a meal.
The main dish during the Thanksgiving dinner usually includes a turkey. It's also commonly paired with other traditional sides such as stuffing and carrots.
Although it's commonly celebrated in the US, Canada doesn't follow the tradition of having a Black Friday. Instead, it observes a similar tradition known as Boxing Day.
Unlike in the US, Montrealians do not have to celebrate Thanksgiving as a statutory holiday. Instead, they follow the same traditions as other Canadians.
In Quebec, the English-speaking residents tend to participate in the festivities.
November 11 (Friday) – Remembrance Day
Remembrance Day is observed on November 11 to honor the soldiers who served in the First World War.
This day serves as a somber reminder of the horrors of war. It's also a very important occasion to remember the sacrifices made by those who fought in the First World War.
It's also the day of the end of the First World War. Many Canadian citizens attend various ceremonies to honor the soldiers.
There are several ways residents celebrate this holiday:
One of the most popular ways to honor the soldiers is by wearing a poppy flower. Since it's a native flower of France, the poppy is resilient.
All ages are invited to attend a ceremony held on the day of Remembrance Day. The event, which usually involves speeches and music, is conducted by prominent speakers.
Students in Canada often use Remembrance Day to show their appreciation for the soldiers. They can also send care packages filled with food and electronics to their deployed brothers and sisters.
In addition, Canada has been involved in several wars in the 20th century. Many of its soldiers died due to their involvement in these conflicts.
Following the assassination of Archduk Franz Ferdinand in 1914, the UK declared war on Germany and the Axis Powers. Canada was also forced to join the First World War due to its dependence on Britain.
Despite its numerous successes, Canada still suffered significant casualties during the First World War. Out of the almost 6 million soldiers that fought, 59,544 died. The country's wounded soldiers continued to suffer psychologically after the war ended.
Despite the significant losses that the First World War inflicted on Canada, many residents refused to join the Second World War. When Hitler invaded Poland in September 1939, Canada declared war on the country.
As the Allied forces advanced toward Europe, Canada deployed its soldiers to support the Allies. They participated in the D-Day invasion of Normandy by pushing deep into France.
According to historical records, Canada's soldiers were regarded as the best positioned among the invasion parties. During the Second World War, over 40,000 Canadian soldiers died.
When the Korean War started, Canada joined the UN forces to support the South Korean government. Its participation in the war was also part of Canada's political intentions.
During that time, the Western foreign policy believed that allowing North Korea to fall would result in the formation of communist nations in the region.
During the Korean War, 497 Canadians died and almost 1,500 were wounded. Due to the small number of casualties, many people mistakenly believe that Canada only participated in the war.
December 25 (Sunday) – Christmas Day
On December 25, Christmas Day is celebrated in Canada. It is one of the most widely celebrated holidays in the country.
Canada has a great diversity of ethnic backgrounds and religious beliefs. There are 36 million people living in the country with varying religious beliefs.
Due to the country's diversity, different customs and traditions are also shared with the US.
Despite the commercialization of Christmas in Canada, many still consider it to be a religious occasion.
Canadians often refer to their country as the home of Santa Claus.
Each year, children prepare stockings and gifts for Santa. While adults exchange gifts among themselves, these are not considered as presents.
Since Christmas is a public holiday in Canada, it makes it easier for families to gather and celebrate together.
On Christmas Day, the main meal involves a roast turkey or a roast goose. It's also usually accompanied by vegetables and dessert dishes.
Various dishes from Canada's melting pot of cultures are also featured in the Christmas meal. These include crepes, mulled wine, and mincemeat pies.
During the day, the family tends to eat a second large meal. It's also common to snack on pastries, candies, and tarts.
On Christmas Eve, people from the more religious groups usually attend midnight services. They also visit large Christmas displays with animals and actors playing various characters.
If you're planning on visiting Canada for Christmas, then you might want to take advantage of some of its unique festivities.
In Nova Scotia, some people go "belsnickeling" around Christmas. This involves going door to door in a Santa costume and asking their neighbors for their identity.
One of the largest and oldest Santa Claus parades in the world is held in Toronto. It started in 1913 and it draws millions of spectators.
After a Catholic mass, a feast known as Réveillon takes place. This event features various French-style food items such as stew and venison pie.
In northern Canada, girls are known to pull a taffy pull to meet a special someone. There are also festivals that allow women to give and receive gifts.
In Newfoundland, the city of Labrador City holds a Christmastime light-up contest. This event involves thousands of lights and various ice sculptures.
December 26 (Monday) – Boxing Day
Day after Christmas is often referred to as an extension of the Christmas festivities.
The basic theme of Boxing Day is giving to those in need and those who have helped throughout the year.
Canadians are known to give back on the day after Christmas. They usually give small gifts or bonuses to those in need. They also volunteer at local food banks and hospitals.
A lot of people also go back to their homes to celebrate with their family and friends. On the day after Christmas, many of us indulge in the leftover turkey and other holiday dishes.
During this period, children flock to the stores to shop for their Christmas gifts. The smaller stores, however, usually close.
For outdoor activities, many people choose to take part in various scenic walks, hikes, and skiing. They also sing the Good King Wenceslas carol.
FINAL THOUGHTS
There are a number of holidays in Canada that various regions and territories observe. At the national level, you wouldn't miss any of the events or festivities, but if you're living in a particular area, you should at least have some idea on what the holiday is about. This is also a way for you to be culturally sensitive with the people you get to work or spend time with. If you know a family member or a friend who might be interested in finding out or knowing more about these things, be sure to share this guide with them.
READ NEXT: Top 10 Tourist Spots in Canada