The holidays are one of the many things most people look forward to each year. Holidays provide a nice (and often well-deserved) break from the busy pace of work and an opportunity to bond with family and participate in special activities (or events) that are not available on regular days.
Many people learn the value of time when living overseas. As the old adage goes, time is gold, so make sure that every minute you spend is well spent. Nonetheless, the following holidays will be observed in Canada in 2023: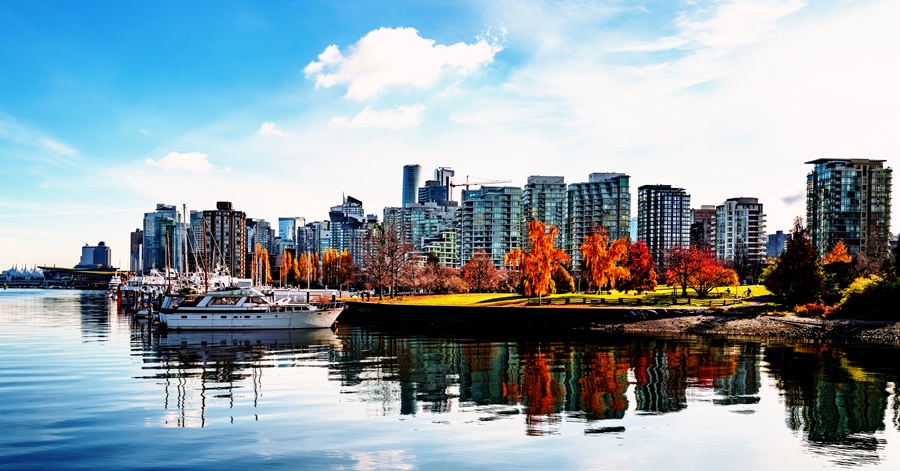 2023 Public Holidays in Canada
As you are aware, Canada is a large country. Due to its vast size, its ten provinces and three territories observe a total of six time zones. This is one of the many reasons why Canada observes the following holidays every year:
January 1 (Sunday) – New Year's Day
This festival is observed on a nationwide level.
Like other countries, Canada's New Year's Eve celebrations begin the night before. Ice fishing is popular in rural areas on the day of celebrations.
The majority of Canadian regions celebrate the New Year with fireworks. They are frequently accompanied by live music and are part of a larger event.
Warm apples are served in Charlottetown, and a fun-filled evening is planned prior to the fireworks display.
Prior to the Grande Parade, people in Nova Scotia can attend a free concert at the Emera Oval, which will feature live music and fireworks.
The Grande Ailee in Quebec City is converted into a massive, snow-covered dance floor teeming with performers. In Calgary, there are various ice sculptures and fire eaters.
The Royal Saskatchewan Museum in Regina offers a variety of events for children. The Saskatchewan Science Centre also hosts a Noon New Year's Eve party for kids who can't wait till midnight.
On New Year's Eve, Niagara Falls is also known for its spectacular fireworks display.
In certain parts of Canada, New Year's Eve festivities begin with the distribution of gifts to neighbors. The First Footer custom is considered to have originated in Scotland.
Other customs in North America include midnight champagne toasts and passionate hugs.
A Polar Bear Swim is held in a number of Canadian cities on New Year's Eve. This event is supposed to bring good fortune to everyone.
The following day, is the New Year's break, a statutory holiday in Canada. 
February 2 (Thursday) – Groundhog Day
In Canada, people mark the day with a variety of activities, including the celebration of Candlemas and the taking down of Christmas decorations. Christians also mark the day with a similar ceremony.
In Canada, people mark the day with a variety of activities, such as the celebration of Candlemas and the taking down of Christmas decorations. Wiarton Willie, a town's groundhog, gives his prediction on February 2 each year during a festival in Bruce County, Ontario.
Although Canada does not have a public holiday celebrating the event of groundhog day, areas near parks and some streets can be congested due to the number of events held in certain towns.
During the time of animalism and nature worship in Europe, people believed that the spring season was coming soon because of the presence of the Badger. They would often watch the animal to know when to plant their crops.
This tradition eventually made its way to North America, mainly in Pennsylvania. Although the groundhog was responsible for predicting the spring season, it was not the Badger that inspired this custom.
Folklore states that if the groundhog sees its shadow, it will return to its burrow on February 2, which means that winter will last for six more weeks. If the animal does not see its shadow, spring will come early.
The concept of groundhog day was first introduced to Canada in 1956. Wiarton Willie became famous after he correctly predicted the arrival of winter weather. As his popularity grew, the town's annual festival held on February 2 became one of the biggest winter events in the country.
In Canada, there are other groundhogs that are known to predict the spring season. For instance, Shubenacadie Sam is the first animal in the country to display its head on this holiday. Other notable groundhogs include Balzac Billy in Alberta and Gary the groundhog in Ontario.
February 21 (Tuesday) – Family Day
Family Day is a Canadian provincial holiday observed in Ontario, New Brunswick, and British Columbia.
Family Day is a special day when Canadians may remember their families and communities.
In 1990, Albertans celebrated Family Day. It was declared a public holiday in Ontario in 2007, 2008, and 2013.
Private sector employees and students are not permitted to participate in Family Day.
Despite its contentious character, Easter Monday is a vacation for the vast majority of public-sector employees. This means that the vast majority of post offices and public transportation systems are still working.
Many people participate in winter sports like ice skating, hockey, and skiing on Family Day.
It is also customary to visit art galleries and other attractions on Family Day. Many of these establishments offer discounts or free admission on Family Day.
The following are five activities that tourists may want to do in Canada during or around Family Day:
Winterlude is an annual event held in February in Canada. It features activities such as ice skating on the world's largest rink, snowball fights, and ice sculpture lessons.
The Quebec City Carnaval de Quebec is celebrated every January. It is Canada's largest winter festivity, with dog sled races, canoe races, and ice skating.
In February, Ontario hosts the Family Ice-Fishing Weekend. This event allows visitors to enjoy free ice fishing on the frozen lakes and rivers of the province.
The Great Backyard Bird Count takes held in Ontario over the Family Day weekend. Bird watchers from around Canada gather for the event to tally the number of different bird sightings.
Treat yourself to a Beaver Tail at a neighborhood pastry store chain. This dish is traditionally served on Thanksgiving. Cooked dough is topped with a variety of sweet and savory toppings. 
They are usually topped with a beaver tail-shaped cap.
February 21 (Tuesday) – Heritage Day
Heritage Day is observed on the third Monday of February to highlight the people and places who contributed to Nova Scotia's development.
In 2013, the legislature passed legislation making Heritage Day a legal holiday. This year, March 1 was designated as a holiday.
The holiday was named after a naming contest organized by grade 12 students in the province. They were tasked with coining a phrase that embodied Nova Scotian pride.
Every year, someone is recognized for their contributions to the province's diversity. Viola Desmond, whose car broke down near New Glasgow, was the first recipient of the Heritage Day award.
While her car was being repaired, Desmond decided to go to the movies. She was surprised to learn that African Americans were required to sit in a separate section.
She was forced to sit on the main level after refusing to pay the extra 10 cents.
She was then arrested and fined $26. She was still considered a civil rights activist despite having paid the money.
In Canada, Heritage Day is a provincial holiday. Hence most schools and government offices are closed.
This long weekend allows families to spend quality time together. It also enables people to plan their travels.
In addition, it is a federal holiday in the United States. This is usually followed by a government event commemorating someone who has made a significant contribution to the nation.
February 21 (Tuesday) – Islander Day
Islanders Day is an official holiday in the United Kingdom on February 3, 2019. It is intended to extend the weekend.
The holiday was added to the calendar in 2008. Premier Robert Ghiz promised to make it a holiday during his campaign.
Islanders Day was created to celebrate community and family. The event was originally set for February 2.
Businesses in the province slipped behind the United States and other provinces as a result of the calendar shift.
The holiday was created to provide employees an extra day off during the winter season.
Many people use their day off to spend time with their families or friends. They also take a short vacation on this day to accommodate a long weekend in February.
There are numerous family-friendly festivals and activities on Prince Edward Island.
A pancake breakfast is held at the Islander Day Festival in Charlottetown to celebrate the occasion. It offers a variety of activities, such as ice skating for families and glow-in-the-dark bowling.
Mill River Provincial Park, on the other hand, offers a variety of Islander Day events. There are also horse-drawn carriage rides available.
There are also various hiking and cross-country ski trails in the province. However, park managers do not clear the pathways throughout the winter.
While Parks Canada offers emergency services during the winter season, they are not available on Islander Day. To avoid this, guests are recommended to contact the park before visiting the island.
February 21 (Tuesday) – Louis Riel Day
On the third Monday of each month, the Métis celebrate Louis Riel Day.
Riel is still known as the Father of Manitoba, despite the fact that he was executed for treason in 1885. He led the Red River Resistance against the Canadian government's incursion into their area.
The Hudson's Bay Company once held the area on where Riel was raised. The country was occupied by pioneers and Métis during this time period.
In response to their country's threatened annexation, Riel established the province of Manitoba. The years 1869 and 1870 were fraught with conflict between the two parties.
Riel took part in another Inuit-led insurrection in Canada prior to his execution.
If you are planning a trip to Manitoba, Riel Day should be on your schedule. Numerous community events are held on Riel Day. Other tourist attractions exist as well.
April 7 – Good Friday
Although Easter is a time for many local Easter festivals, there are also a number of notable Easter activities that tourists to Canada can enjoy, including the following:
Easter is a well-known holiday in Canada. It is one of the most well-known holidays in the country.
The majority of Canadians are Christians, and they celebrate Easter every year.
Because many Canadians have forebears from various countries, the country has a wide range of Easter traditions.
Despite their huge differences, the Catholic and Protestant traditions contain numerous parallels. Some Protestant customs, for example, resemble Roman Catholic behaviors substantially.
Holy Week marks the anniversary of Jesus' arrival into Jerusalem. It is marked by a variety of ceremonies and readings.
Among these are commemorations of Christ's anointing and Judas' betrayal of Jesus.
On Holy Thursday, Catholics commemorate the Last Supper by washing the disciples' feet.
Christians celebrate Christ's crucifixion on Good Friday. His funeral is remembered on Holy Saturday.
April 9 – Easter Sunday
Easter Sunday is the first day of the Christian calendar. According to the church, it is the holiest day of the year.
Easter is generally commemorated in Canada with family gatherings. During this time, the majority of families have their third-largest supper of the year. Lamb, ham, and hot cross buns are the most common foods served at these events.
The lamb is presented to remind people of Jesus Christ. Another popular food item is a hot cross bun.
These pastries are distinguished by their look, which is often made of currants and bears a cross-shaped motif. They were previously made with a frost-like covering.
Chocolate eggs and rabbits are the most popular Easter gifts. These relics of German paganism can be traced back to the time when chocolate eggs and bunnies were given as gifts.
Children are encouraged to hide hard-boiled eggs for Easter egg hunts in addition to eating them. They can also interact with live bunnies and other creatures at this event.
Unfortunately, some pet owners mistreat their animals during this time.
It is also customary for people to include pets in their Easter baskets. These species, however, are commonly overlooked and obtained rashly.
April 10 – Easter Monday
The Montréal Notre-Dame Basilica is open to the public from Holy Thursday to Easter Sunday. This beautiful structure has an elegant interior with organ music.
The Symphony and the Confederation Singers will perform on Easter Sunday in Prince Edward Island. They usually perform the Mass.
There are other zoos that hold Easter-themed events. The Edmonton Valley Zoo in Alberta organizes an Easter egg hunt for animals.
At the Toronto Zoo, kids might find eggs with unusual names like crocodile, turtle, and Komodo dragon. The Magnetic Hill Zoo in New Brunswick offers an egg-stravaganza.
Other egg hunts are planned in a number of Canadian cities.
There are two kinds of egg hunts. The first involves combing the entire farm for eggs, while the second involves outdoor hunting.
The highlight of Vancouver's Easter festival is the Vintage Car Parade.
In addition, the Vintage Car Club of Canada holds a popular event in the Northwest Territories. If you're thinking about visiting the area, you should check out the Easter Weekend Bazaar.
May 22 (Monday) – National Patriots' Day
Easter is a component of Canada's cultural and religious heritage. Even though different churches commemorate it differently, it is still regarded as a significant event in the country.
Family gatherings, large feasts, and gigantic chocolate candy sales are all part of the festivities.
On May 24, the day before British Empire Day, Quebec observes National Patriot's Day to honor those who fought against the empire.
On this day, the majority of Canadians celebrate Queen Victoria's birthday. Meanwhile, the province of Quebec does not recognize the monarchy and instead honors its warriors who battled against British rule.
Until 2003, the province remembered Adam Dollard des Ormeaux with a Fete de Dollard.
In 1660, Dollard undertook an expedition against the Iroquiois to prevent them from assaulting Ville-Marie. However, he and his friends were killed.
In 2003, National Patriots Day was renamed to recognize Quebec's troops' sacrifices against the British empire.
For many others, this day is simply not worth commemorating. Instead, they host activities to honor the veterans who helped shape the province.
To honor the soldiers, several commemorative rituals are organized around the province.
Americans typically observe National Patriot's Day by spending time with family and friends. They also like visiting various natural locations.
The festival also honors the diversity of Canadian cultures.
They celebrate the troops who made the ultimate sacrifice for liberty rather than the birth of a British king.
May 22 (Monday) – Victoria Day
Victoria Day is observed on the Monday preceding Queen Victoria's birthday each year. This holiday is observed on May 22 this year.
The holiday is also known as the May long weekend or the May 24-day long weekend. It was likewise named after the day's English term.
It has been a contentious holiday for many years, and it was eventually decided that it should be observed on May 24.
Because Canada enjoys a long weekend, the government decided to keep the holiday on the calendar rather than rename May 24 as a regular day.
The holiday was designed to commemorate Queen Victoria's life. It is also observed to commemorate Queen Elizabeth II's birthday.
Queen Elizabeth's birthday is celebrated in a variety of ways. She was born in April and is often remembered on May 24.
Although it is widely accepted that Queen Elizabeth II's birthday is celebrated in June, other countries, including the United Kingdom, continue to honor the event in May.
Although Victoria Day is widely observed in Canada, it is not recognized as a statutory holiday in several provinces and territories.
Victoria Day is widely honored as National Patriots Day in Quebec, Canada, in remembrance of those who died fighting for the British government.
Victoria Day is also observed in Canada to remember the country's imperial past.
Furthermore, particular laws allow businesses to honor the event without erecting a new flagpole.
On Victoria Day, many Canadians begin their summer vacations. It is believed that the holiday was created to commemorate Memorial Day in the United States.
Many Canadians will be able to start gardening over the long weekend.
Resorts and hotels across Canada are filled with holidaymakers because the long weekend allows people to enjoy the summer weather.
Aside from the lovely weather, Canadians look forward to the spectacular fireworks displays held each year over this holiday.
June 21 (Wednesday)  – National Indigenous Peoples Day
National Indigenous Peoples Day is marked on June 21st in the Northwest Territories and Yukon. It is a legal holiday that celebrates the cultures of various aboriginal groups.
Aboriginal communities in Canada have advocated for a holiday that honors their contributions to the history and culture of the country.
The date was chosen since the Northern Hemisphere's summer solstice is on June 21.
On Aboriginal Day, the Metis, Dene, and Inuvialuit, among other indigenous peoples, are recognized in the Northwest Territories. Yukon recognizes several important First Nations groups.
Numerous festivals are held in Canada to promote various indigenous cultures.
Numerous events are held on Aboriginal Day, including festivals, barbecues, and social gatherings. This includes traditional celebrations and ceremonies.
Numerous activities will be held in the Northwest Territories on June 21 to commemorate Aboriginal Day.
The primary event in Yellowknife is the Summer Solstice Celebration. It can go for days and draws thousands of people. There are over a hundred performers, the most majority of whom are in cultural learning workshops. There are also several food and souvenir stands, as well as dancing and music performances.
Additional annual events take place in Yellowknife throughout the year. One of these is the Somba K'e Park fish fry.
A fish feast and procession are also held at Fort Resolution. There are also cultural tents in Fort Smith.
The Northwest Territories Hockey Association and Hockey North will most likely play an ice hockey game. They host these activities while moving between the Nunavut territories and the Northwest Territories.
June 24 (Saturday) – Saint Jean Baptiste Day
On June 24, Saint Jean Baptiste Day is held to recognize French Canadian culture.
Quebecers celebrate Saint Jean Baptiste's gift to Christianity on this day. Since then, the festivities have included a variety of political and religious topics.
It is commonly observed in large Catholic communities in Australia, Norway, and Denmark, among other places.
Before its introduction to North America, Saint Jean Baptiste Day was first commemorated in Europe. Scholars believe that the celebrations began in Canada around 1660. The festivities in Quebec that year began with a bonfire on the banks of the St. Lawrence River.
Rather from being a religious holiday, it became a national holiday in Canada over the nineteenth century.
During this holiday, French Canadians in Quebec expressed their dissatisfaction with the British government's policies.
Saint Jean Baptiste Day was added to the Canadian celebrations as a show of French unity. The national anthem was written in 1834, during Canada's first official holiday.
Instead of buying and celebrating, Quebecers take to the streets to show their patriotism. Despite the fact that many Quebec residents regard this as a secular feast, Saint Jean Baptiste remains a symbol of French unity.
July 1 (Saturday) – Canada Day
On July 1, Canada Day is observed to commemorate the country's founding. On that day, Canada became a new country after signing its constitution.
Many Canadian businesses observe Canada Day as a national holiday. Many folks are working today as well.
Canada sought independence from the British Empire after the eighteenth century. It amalgamated with numerous other provinces and areas within the empire under the Constitution Act.
In 1982, Canada became a member of the Commonwealth. Despite the fact that it did not gain independence until 1982, it remained a member of the organization.
Many Canadians did not celebrate the first Canada Day because of how the new constitution treated Canadians.
The celebration of Canada Day did not gain popularity until fifty years later.
The holiday gained popularity with the celebration of the Centennial of Confederation in 1967.
The name of the celebration was changed to Canada Day in 1982. The name of the country was also changed to reflect its new identity.
Although several cities and provinces host their own Canada Day celebrations, the national holiday is the focus of the majority of public events.
If January 1 falls on a Saturday, it is usually declared a holiday. Canada Day provides several opportunities to purchase and dine out.
The annual celebration in Toronto takes place in July. It consists of a large festival featuring a variety of family-friendly activities.
The Canadian flag is prominently displayed as well. The national anthem, which is also sung in French, is also performed throughout this festival.
To commemorate the anniversary, a significant ceremony will be held on Parliament Hill in Ottawa, the nation's capital. The festival includes a variety of games and activities.
People gather in Montreal's parks and other public spaces to celebrate national pride. Calgary also honors Canada's heritage with a variety of events.
Quebec celebrates Canada Day less than other provinces. The day is now known as Moving Day. Many residents consider themselves second-class citizens of Canada, second only to British nationals.
Canadians celebrated the country's independence in 1867. As a mark of respect, many workplaces and banks across the country close on Canada Day.
Nunavut Day is celebrated on July 9, when the Canadian Parliament passed the Nunavut Land Claims Agreement and the Nunavut Act.
Nunavut Day is a public holiday observed throughout the territory. Most schools and businesses are closed on this day.
Numerous activities are planned on Nunavut Day. These are as follows:
Pancake breakfasts and barbecues are among the communal meals available.

Speeches by local politicians

Traditional past-time games and dances

Policy and initiative presentations promoting Nunavut's cultural and economic sustainability.

Competitions aimed at increasing young people's understanding of Nunavut's history.
On this day, academic and cultural grants are announced. These are aimed to help Nunavut residents with their academic endeavors.
August 7 (Monday) – Civic Day
Civic Holiday is observed differently in each province. This holiday is frequently observed as a legal holiday in several regions.
Civic Day was established in 1974 to commemorate Canada's diversity. It is seen in several provinces and regions.
This festival is celebrated in accordance with the history and culture of the province.
The holiday is known as Civic Holiday in British Columbia. This day allows the general public to learn about their province's history.
Many events are held in British Columbia's honor. Daytime activities include historical trips and cuisine demonstrations.
Civic Holiday is used by New Brunswick inhabitants to reflect their surroundings rather than to commemorate culture. This area is abundant in natural resources.
New Brunswick Day also celebrates the province's diverse industrial and economic strengths.
August 21 (Monday) – Discovery Day
On August 3, 1896, gold was discovered in the Yukon region. This is the date when gold was discovered in the region.
On that day, George Carmack was fishing in the Klondike River when he discovered the gold.
Carmack desired gold, but he was not determined to find it. Instead, he spent his time among the Tagish Indians.
While fishing with his Tagish companions, Carmack spotted some gold. That night, he uncovered a massive gold nugget.
The discovery caused a gold rush, with over 100,000 people attempting to reach the goldfields. Despite his success, Carmack died in 1922 as a wealthy philanthropist. It is estimated that approximately $7 billion in gold was mined from the region.
Following the gold rush, the Order of the Pioneers advocated for the establishment of a public holiday to commemorate the discovery. Numerous celebrations were held in the region the next year to commemorate the discovery.
A variety of celebrations were held in each Yukon district to commemorate the discovery. To commemorate the gold rush, Dawson City hosted a number of festivals and activities.
In addition, the Royal Canadian Mounted Police were on hand in Dawson City to promote tourism. Many people take advantage of the free tours available at Klondike Gold Rush National Park. Guests were encouraged to sample the various regionally made foods during the event.
September 4 (Monday) – Labor Day
On the first Monday of September, Canada celebrates Labour Day.
After the city's printing industries attempted to implement a 54-hour workweek, the holiday was established in Toronto.
There were no unions in Canada in the nineteenth century, and anyone who tried to join one was imprisoned. As a result, there were so many protests against the bill that the Prime Minister was forced to intervene.
Canadian workers celebrated their newly acquired autonomy on the day the union organizers were released.
Every year, annual parades were staged across Canada. Labor Day was established by Parliament in 1894 on the first Monday of September.
Years ago, it was recommended that the holiday be relocated to May 1. Despite the fact that it would bring Canada in line with the rest of the globe, Canada continues to celebrate the holiday with the United States.
Every year on September 1st, the Canadian International Air Show is held. It features aircraft and pilots from various countries.
The Toronto Airshow, which takes place around Lake Ontario, features demonstrations of aircraft from all around the world. The event is free to attend, but there are VIP packages available.
Another tradition that takes place on the same day in Canada is the Labour Day Classic. It is a contest between two Canadian Football League teams.
Traditional matchups include the Hamilton Tiger-Cats versus the Toronto Argonauts, the Calgary Stampeders versus the Edmonton Eskimos, and the Montreal Alouettes versus the Ottawa Redblacks.
October 9 (Monday) – Thanksgiving Day
A holiday is observed on the second Monday of October. This date has been observed since 1879.
Despite the fact that Thanksgiving is a federal holiday in Canada, other provinces and territories are not required to observe it. Examples include New Brunswick, Nova Scotia, and Prince Edward Island.
This event is attended by family and friends. It is typically served with a substantial dinner in Canada.
The bulk of government agencies and companies are closed for the long weekend due to the federal holiday.
Because many Canadian regions see harvest earlier than the United States, this holiday falls on October 26 rather than November 1.
Thanksgiving was declared a national holiday by the majority of Canadian lawmakers in 1879. They stated that the citizens of the country should rejoice.
Canada has traditions that have European origins. Among these are harvest festivals celebrated by European peasants. The event is also associated with the reunion of the crew of the HMS Frobisher, which was lost in the Northwest Passage.
Many Canadian families gather over the Thanksgiving holiday weekend to share a Thanksgiving meal.
The main course for Thanksgiving dinner is usually turkey. It is also frequently served with traditional sides like stuffing and carrots.
Although it is widely observed in the United States, Black Friday is not observed in Canada. Instead, it commemorates a similar Boxing Day custom.
Montrealers, unlike Americans, are not obligated to observe Thanksgiving as an official holiday. Instead, they follow the same customs as the rest of Canada.
Residents of Quebec who speak English are more likely to take part in celebrations.
November 11 (Saturday) – Remembrance Day
Remembrance Day is observed on November 11th to honor the soldiers of World War I.
This day is a sombre remembrance of war's crimes. It is also a significant occasion to honor those who served in World War I.
It is also the end of the First World War. Many Canadians attend ceremonies honoring the soldiers.
Residents celebrate this occasion in a variety of ways:
One of the most common methods to honor the warriors is with a poppy flower. Because the poppy is native to France, it is hardy.
On Memorial Day, individuals of all ages are invited to a ceremony. The gathering, which frequently includes lectures and music, is led by prominent speakers.
Students in Canada commonly use Remembrance Day to demonstrate their appreciation for military personnel. They can even send food and electronics to their deployed siblings in care packages.
Canada also took part in additional wars during the twentieth century. Many of its soldiers died as a result of their involvement in these conflicts.
Following the assassination of Archduke Franz Ferdinand in 1914, Britain declared war on Germany and the Axis powers. Canada was likewise driven to join the First World War due to its dependency on Britain.
Despite its numerous successes in the First World War, Canada lost massive casualties. 59,544 soldiers were killed out of roughly 6 million who fought. After the war, the country's damaged servicemen continued to suffer psychologically.
Despite the enormous sacrifices made by Canada during the First World War, many Canadians chose not to participate in the Second World War. When Hitler invaded Poland in September 1939, Canada declared war on the country.
As the Allies advanced into Europe, Canada dispatched troops to assist them. On D-Day, they participated in the Normandy assault by infiltrating deep into France.
According to historical records, Canada's troops were the best placed of the invading forces. Over 40,000 Canadian soldiers were killed during the Second World War.
When the Korean War broke out, Canada joined the United Nations forces in support of the South Korean government. Canada's participation in the conflict was also part of its political objectives.
At the time, Western foreign policy feared that allowing North Korea to fall would result in the formation of communist nations in the region.
During the Korean War, 497 Canadians died and almost 1,500 were injured. Because of the small number of casualties, many people mistakenly believe that Canada was the only country involved in the fight.
December 25 (Monday) – Christmas Day
On December 25, Canada observes Christmas Day. It is one of the most well-known holidays in the United States.
Canada has a diverse ethnic and religious population. The United States is home to 36 million people of various religious beliefs.
Because of the country's diversity, several customs and traditions are shared with the United States.
Despite Christmas's commercialization in Canada, many people still observe it as a religious holiday.
Canadians frequently refer to their country as the "homeland of Santa Claus."
Every year, children make stockings and gifts for Santa. Adults may exchange gifts with one another, but these are not considered gifts.
Christmas is a public holiday in Canada, making it easy for families to enjoy together.
The main entrée on Christmas Day is roasted turkey or geese. It is also commonly served with vegetables and desserts.
The Christmas feast also includes foods from Canada's cultural melting pot. Crepes, mulled wine, and mincemeat pies are among them.
Throughout the day, the family frequently consumes a second substantial lunch. It is also customary to eat pastries, candy, and tarts.
More religious people typically attend midnight services on Christmas Eve. They also go to large Christmas displays with animals and actors portraying various personalities.
If you are planning a Christmas trip to Canada, you may want to participate in some of its unique celebrations.
During the holiday season, some Nova Scotians "belsnickel." This requires going door-to-door in a Santa suit and asking their neighbors' names.
Toronto has one of the world's largest and oldest Santa Claus parades. It began in 1913 and now has millions of viewers.
Réveillon is a celebration that takes place after a Catholic liturgy. This event will feature a range of French cuisine, such as stew and venison pie.
In northern Canada, it is common for girls to pull a taffy pull in order to meet someone special. There are also celebrations where ladies can give and receive gifts.
A Christmas illumination competition is held in Labrador City, Newfoundland. This event showcases a plethora of ice sculptures as well as thousands of lights.
December 26 (Tuesday) – Boxing Day
The Day After Christmas is often referred to as a continuation of the Christmas season.
Boxing Day is all about giving to those in need and those who have helped throughout the year.
On the day after Christmas, it is customary for Canadians to give back. They usually give small gifts or bonuses to individuals in need. They also volunteer at local food pantries and hospitals
Many people return home to celebrate with family and friends. Many of us enjoy leftover turkey and other holiday foods on the day after Christmas.
During this time, children go shopping for Christmas presents. Smaller stores, on the other hand, usually close.
Many people choose picturesque walks, hikes, and skiing as outdoor hobbies. They also sing Good King Wenceslas' Carol.
FINAL THOUGHTS
Canada's provinces and territories mark a variety of holidays. You wouldn't miss any of the national activities or celebrations, but if you live in a certain place, you should be aware of the holiday's significance. This is also a way to be culturally sensitive with the people you work or spend time with. If you have a family member or friend who might be interested in learning more about these issues, please forward this guide to them.
READ NEXT: Top 10 Tourist Spots in Canada