There are also various Philippine missions in Canada that can help Filipinos get connected to various government agencies and institutions in the country, one of which is the Philippine Consulate General in Calgary, Canada.
This is the first place that Filipinos can go when they need assistance regarding their stay in Canada. This is also the place where they can get help with their residence in Calgary.
Also Read:
How to Contact Philippine Consulate-General in Vancouver, Canada?
How to Contact Philippine Consulate-General in Toronto, Canada
How to Contact The Philippine Embassy In Ottawa, Canada?
Before you visit, make sure that you fully understand the details of your trip to the Philippine Consulate General in Calgary, Canada. This guide will help you plan your stay in Canada.
Having said that, make sure you're familiar and aware of the services provided by the consulate – knowledge of these will determine how convenient and beneficial your trip to the consulate is each time. This guide will provide you with all the information you need when contacting or visiting the Philippine Consulate General in Calgary, Canada.
What is the Purpose of the Philippine Consulate-General in Calgary, Canada?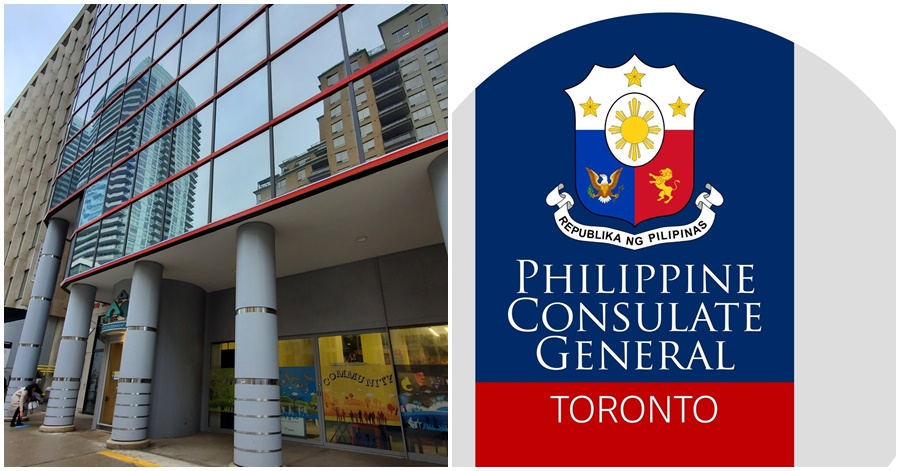 The mission of the Philippine Consulate in Calgary is to serve the Filipino community in Alberta and Saskatchewan by delivering a superior level of service. The DFA oversees all of the programs, activities, and transactions of all Philippine missions, whether embassies or consulates, anywhere in the world.
Many Filipinos have travelled to Canada throughout the years to work blue-collar jobs. This year and the next decade won't be any different, since Canada has opened its borders to foreign nationals who wish to find work, study, and ultimately, migrate to the country, by easing its requirements and protocols. Their consistent presence has aided the country's tremendous economic progress.
Over the next few years, Canada's borders will be extended to allow more individuals to enter through various channels.
If you need to use any of the services provided by the Consulate General in Calgary, having access to this guide should give you the information that will assist you in achieving your goals, whether they be to work, study, or move in this nation. Continue reading to find out more.
What are the services offered by the Philippine Consulate General in Calgary, Canada?
The Philippines maintains embassies and consulates in several countries, including North America and Canada. They serve as international go-betweens for the country's interests.
The embassy's mission is to provide specialised services to both local people and visitors from all around the world.
The Philippine Consulate General in Calgary, Canada, provides a variety of services, including consular services (Authentication Services, Notarial Services, Other Consular Documents, Authentication of Consular Documents Issued in the Philippines, and NBI Form Fingerprinting) and the following:
Passport renewal for adults (18 years of age and older);
Passport renewal for juvenile applicants (17 and under);
New passport application for newborns born in Canada to Filipino parents; and
Passport replacement for lost or damaged passports.
Passport Services
A visit to the Philippine Consulate-General in Calgary is required for passport application and renewal. The processing duration is around eight weeks.
Applicants are no longer needed to supply their own photos in their applications. When it comes to this procedure, the consulate has been pretty casual.
Minor applicants, on the other hand, must be accompanied by their parents. Illegitimate children should be accompanied by their parents, as well.
New Regular Passport Application Form (for Adult, first time application)
Renewal Regular Passport Application Form (for Adult)
Regular Passport Application Form (for Minor)
Important: Due to the provincial government's restrictions on the indoor capacity of the PCG, walk-in applicants will not be allowed in the facility.
PCG Calgary will not be able to schedule appointments for applicants. If you are not able to do so, you may ask for the help of a friend or family member.
Companions are not allowed to enter the PCG except for minors and pregnant women/PWDs/seniors.
Visa Services
The duration is extended to 30 days for citizens of Canada, Australia, and other countries who have a visa-free period of at least 21 days. To enter the Philippines, you must have a valid passport with a validity period of at least six months. Upon arrival, an airplane ticket or an outgoing ticket must also be submitted to authorities.
Canadians may apply for a 59-day tourist visa in the Philippines for stays of more than 30 days. This visa is only valid for one entrance. All visa applicants are required to submit their paperwork at least one month before their departure date. As a result, their applications will be completed in five (5) business days.
Notarization and Other Legal Services
Only individuals with confirmed appointments can go to the PCG for the in-person processing and transaction of their documents for legalization or notarization.
Some of the documents that can be directly notarized by a PCG Consular Officer include but are not limited to, contracts, and special power of attorney.
These documents can be signed by the PCG's Consular Officer without having to be authenticated by the provincial officials of Alberta and Saskatchewan.
In addition, other documents may be submitted in person, once an appointment at the consulate has been approved. Some of these include birth certificates, marriage certificates, and death certificates.
All documents that the PCG will authenticate must have the same authentication certificate as those issued by the provincial governments.
Report of Birth
When a child was born in Canada or Alberta to a Filipino parent, the birth should be reported to the Philippine Statistics Authority through the Philippine Consulate General.
Report of Marriage
The marriage between a Filipino and a foreign individual or two Filipinos in Alberta or Saskatchewan should be reported to the Philippine Statistics Authority.
Report of Death
If a Filipino individual died in Alberta or Saskatchewan, the Philippine Statistics Authority should be informed about it. Details about the person should be reported and recorded with the PCG in Calgary.
Requirements for the Retention & Re-Acquisition of Philippine Citizenship
Only natural-born Filipinos are eligible to take the oath of Allegiance. This criterion is part of the process of re-acquisition for Filipino citizens.
Registration of Nationals
All Filipinos residing in the provinces of Ontario, Quebec, and Saskatchewan are required to register at the Philippine Consulate in Calgary to ensure that they have complete consular services.
All overseas Filipino workers are encouraged to register their details without any obligation or need to do so. This is a voluntary act.
NBI Clearance Outside the Philippines
The Philippine Consulate General only approves the NBI Form that's required in order to receive an NBI clearance.
Collection of Income Tax
Philippine Republic Act 8424, which went into effect on January 1, 1998, exempts Filipino workers, seafarers, and permanent residents from paying taxes on income earned outside the nation. This statute was eventually amended to exclude all Filipino employees from submitting income taxes.
Balikbayan Stamp
Former Filipino citizens can enter the Philippines without a visa for up to a year. They can also visit family members without having to pay for a visa.
Overseas Absentee Voting
Individuals must submit applications for overseas absentee voting (OAV) if they are at least 18 years old on the day of the national elections.
Verification of Employment Contract
This service is intended for Canadian companies wishing to hire Filipino labour. They should first check with the Philippine Overseas Labor Office (POLO) in Calgary to validate the contract.
Balikbayan Program
The Balikbayan Program was established to encourage Filipinos living abroad to visit their country. Staying in the Philippines without a visa is permitted for family members and former Filipinos.
Citizenship Re-acquisition / Retention
Republic Act 9225 or the Citizenship Retention and Reacquisition Act of 2003 (more popularly known as the Dual Citizenship Law) aims to give naturalized Filipinos who became an immigrant a second chance to regain their Philippine citizenship. They can do so by taking an oath to allegiance to the Philippines.
Upon reacquiring their Philippine citizenship, they would enjoy full political and civil rights as Filipinos.
Unmarried children under the age of eighteen (18), whether legitimate, illegitimate or adopted, of persons who reacquired their Philippine citizenship by this statute are likewise considered Filipino citizens under the principle of derived citizenship.
On the other hand, a child who is 18 years old or older at the time of his or her parent's reacquisition of Philippine citizenship but was born while either parent was still a Filipino citizen is considered a natural born Filipino and is eligible to apply for reacquisition of Philippine citizenship on their own behalf.
Assistance To Nationals
Many Filipinos who were impacted by the virus were returned to their home nations. This list covers people from a variety of nations, including Canada and other regions of the world. There are also people from the Philippines who are going through a lot of trouble.
If you or someone you know needs to be repatriated, you must have the following documentation available:
your personal information sheet,
Affidavit, and
Repatriation Investigation Form, along with
Copies of your passport data page and visa page.
These responsibilities can be fulfilled and reported to the Philippine Embassy electronically.
Overseas Voting Registration
All Filipinos residents in the Philippines who are not prohibited by law from voting are eligible to vote in the 2019 elections. These persons must be at least 18 years old on May 9, 2022, and registered to vote in their home country.
Filipinos living in Canada are being encouraged to register as overseas voters in advance of the 2022 national elections.
OFW ID Application
The OFW e-card is a new identity card that serves as an OWWA membership confirmation as well as an OFW OEC, similar to a credit card for the OWWA.
The new ID card will take the place of the iDOLE OFW card, which was widely panned due to its confusing qualifying restrictions.
To obtain access to OWWA's services and projects, present the card to the following agencies and institutions.
Where Is the Location of the Philippine Consulate General in Calgary, Canada?
In Calgary, Canada, the Philippine Consulate General can be found in #100 1001 1sst St SE, Calgary AB T2R 0A8.
You can either take the bus, train or walk from the Alberta Health Services, which is an important public establishment in the locality to get to the consulate. Here's how:
by walking via 8 Ave SW, 10 Ave SW (1.1 km, approx. 13 mins)
by bus 22 – City Centre (approx. 9 mins)
by car via 9 Ave SW, 10 Ave SW (1.1 km, approx. 3 mins)
What is the Contact Number of the Philippine Consulate General in Calgary, Canada?
The Philippine Consulate General in Calgary, Canada can be reached thru phone at +1 403-260-2600, or email at calgarypcg@gmail.com.
What is the Website of the Philippine Consulate General in Calgary, Canada?
Visit www.philcongencalgary.org to learn more about the Philippine Consulate services in Calgary, Canada. You can receive vital government updates and notifications in addition to the services given on their website.
The services offered by the Philippine Consulate in Calgary, Canada are summarized below:
Issuance of Passport
Travel Document
Issuance of Visa
Requirements for the Retention & Re-Acquisition of Philippine Citizenship
Notarial and other Legal Services
Registration of Nationals
Report of Marriage, Death and Birth
Collection of Income Tax
Balikbayan Stamp
What are the Social Media Platforms of Philippine Consulate General in Calgary, Canada?
The Philippine Consulate-General in Calgary, Canada, has an official Facebook page (facebook.com/PHinCalgary/) via which they may communicate with more Filipinos in the nation as well as those who want to visit for employment or other purposes.
How to Make an Appointment to Visit the PH Embassy?
Effective May 1 2021, the Philippine Consulate General in Calgary, Canada will operate from its new location, as mentioned above. Still, during this time, all passport applicants must set an appointment at the Consulate online. During the pandemic, the consulate will observe a no appointment, no entry policy. Also, the consulate won't accept walk-in applicants, including senior citizens, persons with disabilities, minors, and so on. Meanwhile, applications for other non-passport consular services can be done by mail or email. Listed below are the guidelines to booking an appointment online to avail of the application services offered by the consulate:
Appointments may be set between 9:00 am and 3:00 pm Monday to Friday, expect on Philippine and Canadian holidays.
To fulfil their appointment time and date, all candidates must arrive at the Consulate. Failure to comply will result in the cancellation of one's appointment.
To visit the consulate, all candidates must have the proper appointment documents. Furthermore, all candidates must be at the Consulate prior to their scheduled appointment day and time. Failure to do so will result in the cancellation of their appointment. All applicants will be asked to sign a Health Declaration Form upon reaching the Consulate.
Non-surgical masks are necessary for all candidates.
To get started with your appointment online, go to https://www.passport.gov.ph/. You may start an individual or group appointment.
Next is to select the consular office closest to you. Since the DFA passport appointment service is the universal platform for appointment setting for Philippine passport services anywhere in the world, select Calgary, Canada.
Pick your preferred date and time.
Complete the passport application form.
Select your desired passport processing method (normal or expedited).
Note: Due to the limits of Calgary's COVID-19 protocols, the consulate has restricted the number of consular applications it accepts each hour. This means that it will not offer its services to certain groups, including older citizens, children under the age of seven, pregnant women, and people with disabilities (PWDs) to protect these vulnerable individuals.
Remember These Things Before Scheduling Your DFA Passport Appointment
– The DFA passport appointment system is completely free. It is illegal to pay for a passport appointment. The PNP will run after anyone who advertises this type of service on Facebook. Remember that the only thing that you need to pay is the passport processing fee.
– Appointments for passports are limited. If you get a slot on your first try, consider yourself lucky. So work hard and don't give up! If there are no spots available, see the FAQ section of this article to find out what you should do.
– To save time, choose a consulate office that is close to your location. To prevent large waits, choose an earlier appointment, preferably in the morning.
– Use a Gmail or Yahoo email account that is active and legitimate. MSN, Hotmail, and Outlook email accounts are incompatible with the DFA passport appointment system.
– Double-check all of the information on your application. The DFA advises everyone that providing false or erroneous information might result in their passport application being denied.
– By emailing your consular office, you may be able to get an online passport appointment in some situations. If you're travelling with newborns, elderly citizens, people with disabilities, or other special needs, you may send an email to your consulate office to schedule an appointment and go straight to the Courtesy Lane in the DFA or DFA-TOPS, unless otherwise stated unavailable by the consular office or Philippine mission overseas.
Dress Code
Visitors are required to follow the consulate's dress code.
Important Reminders:
Bring a copy of your appointment schedule (printed/screenshot) to the consulate on the day of your visit. Also, don't be late – don't forget that Philippine time doesn't apply! That being said, make sure to arrive at least 10 minutes early for your booked appointment so that you can be prepared.
If you have a consular transaction to settle, make sure you pay the precise amount, no more, no less. It's important to note that the consular office, as well as the embassy, only accepts cash payments.
Because there are still certain health restrictions in place in Canada, please adhere to the following guidelines:

Always maintain social distance.
Bring disinfection supplies such as alcohol or wet wipes.
While on the grounds of the Philippine Consulate in Calgary, wear a face mask.
Video: How To Get To The Philippine Consulate in Calgary, Canada
Here's a short video posted by a Filipino couple based in Calgary, Canada. They will take us in a quick tour to the Philippine Consulate General in Calgary, which now can be found in #100 1001 1st St SE, Calgary AB T2R 0A8. The purpose of their visit was for their oath-taking ceremony for dual citizenship. So, congratulations for becoming dual citizens! This is just one of the many services offered by the consulate-general in Calgary. The new consular office looks spacious and everything seems fairly new. So if you're in the area, whether you need to transact anything at the consulate or are just visiting, go ahead and pay them a visit. Of course, just make sure to adhere to the health protocols and safety standards for your visit.
Final Thoughts
Aside from being a fantastic place to live, Canada also has a number of Filipino-oriented initiatives. These have been outlined and described to some extent in this guide for the benefit of Filipinos residing and planning to migrate or work in Canada, specifically in the Calgary area.
Both Canada and the Philippines have contributed significantly to the well-being of their citizens residing in the other's jurisdictions. This has been one of the reasons why citizens from both nations find it attractive to travel in these countries, whether for work, study, or leisure purposes.
Aside from assisting you in obtaining a visa and other important documents, the Philippine consulate may also assist you in finding employment and gaining a better understanding of the host nation. This, without a doubt, is an essential part of your acclimation process to this country. Moreover, the consulate is in charge of organizing community events, missions, and outreaches for the benefit of Filipino citizens in Canada.
Hopefully, through the help of this guide, not only were you able to find out the contact information, but also the services as well as the programs offered by the consulate general of the Philippines in Calgary, Canada useful and easily accessible. To benefit others, feel free to share this article with friends or family who will visit or are planning to move to the country, whether for work, study or migration.
READ NEXT: Services by the Philippine Consulate in Canada and Overseas Labor Office
Contact Information:
Address: #100 1001 1st St SE, Calgary AB T2R 0A8
Tel. No: +1 403-260-2600
Email: calgarypcg@gmail.com
Google Map Location: