Filipinos travelling or relocating to Canada can take advantage of the several Philippine missions in the nation, notably the Philippine Consulate General in Vancouver.
This is the first location Filipinos should go to if they need help or assistance during their stay in the country, particularly in Vancouver, British Columbia, and nearby areas.
Also Read: How to Contact Philippine Consulate-General in Toronto, Canada?
However, before you go, make sure you understand all of the purpose of your trip. This guide will cover everything that happens before, during, and after your visit to the Philippine Consulate General in Vancouver, Canada.
Having said that, make sure you're familiar with the consulate's whereabouts and its services. This guide will give you all the information you need to contact and visit the Philippine Consulate General in Vancouver, Canada.
What is the Purpose of the Philippine Consulate-General in Vancouver, Canada?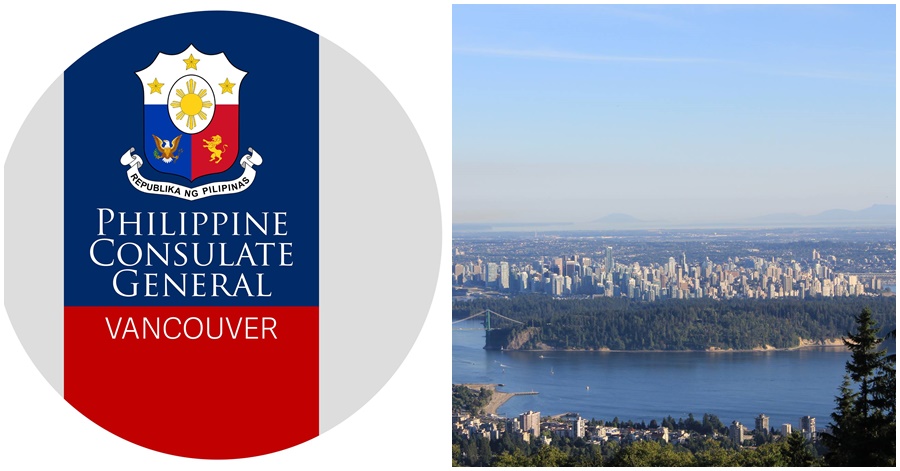 The first Philippine consulate in Canada was established in Vancouver in May 1956. It was headed by Consul Gautier Bisnar. It was the Philippines' lone diplomatic and consular office in Canada until the establishment of its embassy in Ottawa in 1971.
The Consulate General has the authority to act in the state of British Columbia, Yukon, and Northwest Territories.
The Philippine embassy in Canada is focused on improving the relations between Filipino-Canadians and their home country.
Many Filipinos worked in Canada to take on blue-collar jobs. Their presence has helped boost the country's economic growth.
Canada has opened its borders to accommodate more people through various pathways.
If you are planning on residing or working in Vancouver, having access to the Consulate General's guide will help you get the information you need to make informed decisions.
What Are The Services Offered By The Philippine Consulate General in Vancouver, Canada?
The Philippines has various consulates and embassies in different countries. These entities play an important role in the country's diplomacy.
The goal of the consulate is to provide specialized services to both local and foreign visitors.
The Philippine Consulate in Vancouver, Canada provides various consular services to its citizens in Canada. Some of these include processing of visa applications, issuing of passports, and other documents related to the Philippines.
Passport renewal for adults (18 years of age and older);
Passport renewal for juvenile applicants (17 and under);
New passport application for newborns born in Canada to Filipino parents; and
Passport replacement for lost or damaged passports.
Passport Services
The production of a passport is carried out in the Philippines. The consulate has no control over the shipment of the passport or its contents to Canada.
The Philippine Passport is the property of the government of the Philippines. Its surrender is required by an authorized representative.
Any alterations or additions to the contents of a passport are prohibited.
Using the passport as collateral is illegal and will automatically cancel it.
The information in the passport application form should be true and correct. If the documents that will be submitted are not complete and authentic, then they should be discarded.
Reminders BEFORE Applying For A Passport
All applicants must secure an online appointment before applying for a passport. Families should also book an appointment for each member of their family.
The public is reminded to secure their passports before booking their flights. It is very important that they secure their passports as soon as possible.
All applicants must have a confirmed appointment at the consulate or consular outreach venue prior to their scheduled appointment.
All documents needed for the passport application must be prepared in order to ensure that they will be properly presented. Also, all applicants must appear in person.
Aside from eyeglasses, contact lenses, and facial piercings, applicants will also need to remove their other accessories during their photo shoots.
Face expression should be neutral. No make-up, eyeliner or false eyelashes should be used.
Reminders AFTER Applying For A Passport
The processing time for an application is typically 6 to 8 weeks.
If the data on the new passport is correct, you should affix your signature to page 3 of the passport before you leave the Consulate.
Minor applicants should immediately attach the signature to the third page of the passport.
If applicable, leave it blank for minor applicants 12 years old and under.
Unclaimed passports will be cancelled after reaching one hundred and eighty (180) days.
Do not staple anything on the cover of the passport booklet as it may damage the e-passport.
Visa
A visa is an endorsement that a person can use to enter the Philippines. It is usually issued by a consular officer of the country.
The duration is extended to 30 days for citizens of Canada, Australia, and other countries who have a visa-free period of at least 21 days. To enter the Philippines, you must have a valid passport with a validity period of at least six months. Upon arrival, an aircraft ticket or an outbound ticket must also be submitted to the authorities.
Canadians may apply for a 59-day tourist visa in the Philippines for stays of more than 30 days. This visa is only valid for one entrance. All visa applicants are required to submit their paperwork at least one month before their departure date. As a result, their applications will be completed in five (5) business days.
Although the visa is issued to foreigners, it is not a guarantee that they will be admitted to the Philippines.
The validity of a visa shows the date when the holder can legally enter the Philippines. To extend the stay, the foreign national should submit an application with the Bureau of Immigration.
Notarial
Even though a document can be executed in Canada, it still needs to be acknowledged and authenticated by the Philippine Consulate in order to be valid in The Philippines.
Aside from a passport or a visa, a legal document such as a Special Power of Attorney or an Affidavit that is executed in Canada also needs to be acknowledged and authenticated by the Philippines Consulate General in order to be valid in this country.
Some reminders:
Notarial services are by appointment only.
All clients must submit the Health Declaration form when they avail services at the Consulate.
For the consularization of documents, please bring along the documents that you already printed out.
Dual Citizenship
This Act allows naturalized Filipinos who were born in other countries to regain their Philippine citizenship after going through a process that's provided for under the Constitution.
Civil Registry
Vital or Civil Registration is a vital record that details the vital acts and events that affected the status of individuals.
Vital or Civil Registration is a record that shows the events and acts that affect the status of people. These records are commonly found in the civil registers.
Civil registration is a set of important records that detail a person's life. It is possible to utilize it to ascertain their civil status.
The NSO receives all reports of births, deaths, and marriages in the Philippines. Copies of these reports can be obtained within three months of their receipt.
Civil registration records are important documents that include information about a person. They can be used to demonstrate the existence of other people. These records can also be utilized to get a number of documents, including a passport.
Report of Birth: The Report of Birth serves as an important document that details the child's birth, and its status, to the parents, who are at least one of them is a Filipino citizen. If the parents fail to report the child's birth within one year after its occurrence, the report may still be submitted.
Report of Marriage: The couple must go to a Philippine embassy or consulate to get their marriage report. This step requires the couple to submit their various documents.
The marriage should be reported within one year of its event. If the parties fail to report it within that time frame, the marriage should still be recorded.
Report of Death: If you believe that a Filipino died overseas, please send a report to the Philippine Consulate General. It should be sent in writing to the address indicated on the report.
Reminders:
Civil Registry services are usually performed by an experienced Registrar. These services are usually only available on an appointment.
All clients must submit the Health Declaration form before they avail of services at the Consulate. This form is required when filling out the form.
NBI / Police Clearance
NBI accepts online applications for immigration clearance. If you encounter any issues, please contact the nearest embassy.
The consulate can also help individuals get their NBI clearance fast. Aside from these, it also offers other services such as visa processing.
Overseas Voting
All Filipino citizens who are at least 18 years old and are not disqualified may register as overseas voters for the May 2022 presidential elections.
The deadline for the registration of voters for the May 2022 presidential elections is from December 2019 to September 2021. During this period, the Consulate General in Vancouver can accept applications for registration or certification.
This event will also be utilized for the receipt of Transfer of Registration Records.
In British Columbia, the Yukon, and the Northwest Territories, through the Philippine Consulate in Vancouver, Filipinos residing in these regions can now register for Overseas Voter registrations through an online facility known as iRehistro.
This system allows applicants to complete their forms in advance, allowing them to bring them to the designated encoder at the consulate without having to go through the cumbersome process of having to bring their fingerprints and photograph.
Assistance to Nationals
The welfare and well-being of overseas Filipinos are the priority of the Philippine government.
The promotion of welfare and well-being of overseas Filipinos is a policy of the Philippine government and is carried out by the consulate general in Vancouver.
Many Filipinos who were impacted by the pandemic have been repatriated to their home nations. This list covers people from a variety of countries, including Canada and other parts of the world. There are also people from the Philippines who are going through a lot of trouble.
If you or someone you know needs to be repatriated, the following papers must be available:
your personal information sheet,
Affidavit, and
Repatriation Investigation Form,
along with copies of your passport data page and visa page.
Verification of Employment Contract
This service is intended for Canadian employers wishing to hire Filipino workers. They should first check with the Philippine Overseas Labor Office (POLO) in Vancouver to validate the contract.
Balikbayan Program
The Balikbayan Program was established to encourage Filipinos living abroad to visit their homeland.
Staying in the Philippines without a visa is permitted for family members and former Filipinos.
OFW ID Application
The OFW e-card is a new identity card that serves as an OWWA membership confirmation as well as an OFW OEC, similar to a credit card for the OWWA.
The new ID card will take the place of the iDOLE OFW card, which was widely panned due to its confusing qualifying restrictions.
To gain access to OWWA's services and projects, present the card to the following agencies and institutions.
Collection of Income Tax
Philippine Republic Act 8424, which went into effect on January 1, 1998, exempts Filipino workers, seafarers, and permanent residents from paying taxes on income earned outside the nation. This law was eventually amended to exempt all Filipino workers from submitting income taxes.
Balikbayan Stamp
Former Filipino citizens can enter the Philippines without a visa for up to a year. They can also visit family members without having to pay for a visa.
Where Is the Location of the Philippine Consulate General in Vancouver, Canada?
The Philippine Consulate General is located in Vancouver, Canada can be located at Suite 660, 999 Canada Place in downtown Vancouver.
To get to the consulate if you're coming from St Paul's Hospital – a popular landmark in the city, you can take the bus, train, or walk. Here's how it works:
By walking via Burrard St, W Pender St (1.3 km, approx. 15 mins).
By bus via Burrard St, W Pender St (1.3 km, 4 mins)
By car via Burrard St, W Pender St (1.3 km, 4-6 mins)
What is the Contact Number of the Philippine Consulate General in Vancouver, Canada?
The Philippine Consulate General in Vancouver, Canada can be reached thru phone at (604) 685-1619 or (604) 685-7645, fax at (604) 685-9945 or email at vancouver.pcg@dfa.gov.ph.
Except for Philippine and Canadian holidays, the Consulate General is accessible to the public Monday through Friday, 9:00 a.m. to 5:00 p.m., and 9:00 a.m. to 6:00 p.m. on the last Friday of the month.
What is the Website of the Philippine Consulate General in Vancouver, Canada?
To learn more about the Philippine Consulate in Vancouver, Canada, visit their website. In addition to the services offered on their website – https://vancouverpcg.dfa.gov.ph/, you may receive crucial government updates and notifications.
The Philippine Consulate in Vancouver, Canada offers the following services:
Passport
Visa Services
Notarial Services
Civil Registry
Dual Citizenship
Overseas Voting
Schedule of Services Fees
Registering of Filipinos in Canada;
Acknowledgement and authentication of documents, including Health Certifications for the importation of pets to the Philippines;
Reporting of the birth of a child born of Filipino parent/s in the provinces of British Columbia, Alberta, the Yukon and the Northwest Territories;
Solemnization of marriage between two Filipinos;
Reporting of the marriage between two Filipinos, or between a Filipino and a foreigner, solemnized in the provinces of British Columbia, Alberta, the Yukon and the Northwest Territories;
Reporting of the death of Filipino nationals in the provinces of British Columbia, Alberta, the Yukon and the Northwest Territories;
Issuance of the Certificate of Appearance required by the Philippine Social Security System;
Issuance of Consular Mortuary Certificate for the burial of deceased nationals in the Philippines;
Consularization of National Bureau of Investigation's (NBI) Fingerprint Form No. 5 including the taking of fingerprint impressions onto the said form;
Receiving and counting of election ballots during overseas absentee voting; and
Oath taking of new Filipino professionals.
What are the Social Media Platforms of the Philippine Embassy in Consulate General in Vancouver, Canada?
The Philippine Embassy in Vancouver, Canada, has an official Facebook page (https://www.facebook.com/PHinToronto/) via which they may communicate with more Filipinos in the country as well as those who want to visit for employment or other purposes.
How to Make an Appointment to Visit the PH Consulate?
In order to access the services offered by the Philippine Consulate in Vancouver, Canada and its jurisdictions, you will need to book an appointment first through this website:  https://appointment.vancouverpcg.org/.
Some important reminders:
Examine all fields in the online form carefully and supply complete and correct information.
To notify you of system upgrades, the system uses email messaging. The server may take some time to deliver a confirmation email for the specified booking, depending on actual server load and network traffic.
The system-generated email may be wrongly labeled as spam and delivered to your JUNK/SPAM folder, depending on your email provider and configuration settings. If no message arrives in your Inbox after a long period of time, check your spam folder.
Make sure to follow all of the instructions and provide all the information and documents requested to book an appointment. If possible, take screenshots of important reminders, especially the receipt of your booking appointment once you manage to get a slot.
Dress Code
Visitors are asked to follow the consulate's dress code.
Important Reminders:
Bring a copy of your appointment schedule (printed/screenshot) to the consulate on the day of your visit. Also, don't be late – keep in mind that Filipino time DOES NOT APPLY! With this in mind, be sure to arrive at least 10 minutes before to your appointment time to be advised on what to expect.
If you need to settle a consular transaction, pay the precise amount, no more, no less. Please keep in mind that the embassy only accepts cash.
Because there are still some health restrictions in Canada, please observe the requirements outlined below:

Bring disinfection materials such as alcohol or wet wipes.
While on the grounds of the Philippine Consulate in Toronto, wear a face mask.
Always maintain social distance.
Video: What Are The Places You Can Find Near The Philippine Consulate-General in Vancouver?
In this short video, you will see all of the great places surrounding the location of the Philippine Consulate-General in Vancouver, located in Suite 660, 999 Canada Place in downtown Vancouver. Downtown Vancouver offers various sights and sounds you can enjoy, especially if you are new here in Canada. There are lovely parks, a town square, quaint dining spots, and a nearby mountain you can get to in less than 15 minutes.  As you can see in the video, downtown Vancouver is a walkable location, and as you get a breath of fresh air and bask in the beauty of the surroundings, you can also get to see the many places you can soon visit on your days off, or even perhaps, on your next holiday break. After settling your transaction at the Philippine consulate, be sure to take some time to get around the city. Walking is fine, and we guarantee you that you won't be disappointed!
Final Thoughts
A visit to the Philippine Consulate will be handy and important for all Filipinos, whether you are new or are a long-term resident in the country. For this reason, you need to know the essential services, requirements, protocols, and even the timings of the Philippine mission you will be visiting. Knowing these things can spare you the hassle of doing things again and again. This is especially critical if you're only starting your life here and in need of assistance and means to connect with the Filipino community, which is quite lively, on this side of the world. Just make sure to keep a copy of this guide and do some research before you plan your visit at the Consulate By doing these things, you are setting yourself up for an experience that's not only pleasant but also quite memorable – even worth sharing with friends and family who soon might visit and require the services of the Consulate.
READ NEXT: Services by the Philippine Consulate in Canada and Overseas Labor Office
Contact Information:
Address: 999 Canada Place, Suite 660 Vancouver, BC V6C 3E1
Tel. No: 604-685-1619
Email: vancouverpcg@telus.net
Google Map Location: