Filipinos visiting or moving to Canada can benefit from the various Philippine missions established in the country, including the Philippine Consulate General in Toronto, Canada.
This is exactly the first place Filipinos need to go to, whenever they need help and assistance regarding their stay in the country, particularly in the Toronto area.
Also Read: How to Contact The Philippine Embassy In Ottawa, Canada?
Before you visit, though, make sure that you understand all of the details of your trip. This guide will cover all of the things that will happen during and after your visit to the Philippine Consulate General in Toronto, Canada.
That said, make sure that you're familiar with the details of the consulate. This guide will provide you with all of the information that you'll need to contact the Philippine Consulate General in Toronto, Canada.
What is the Purpose of the Philippine Consulate-General in Toronto, Canada?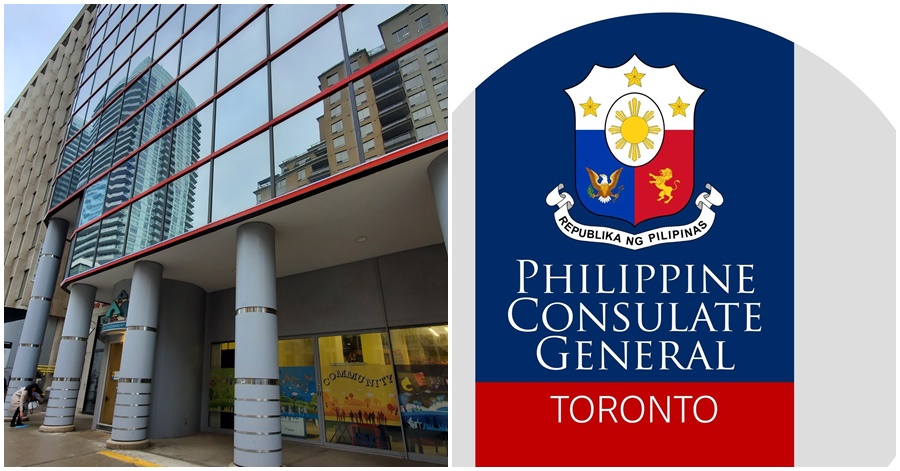 The Philippine Consulate-General in Toronto, Canada first opened its doors to the public in 111 Avenue Road, Toronto with Consul Leovegildo Anolin as Acting Head of Consular Post in September 1978. The consulate was then transferred to 51 Bloor Street West, Suite 365, Toronto, M5S 1S4 before it found its way to its permanent address in 161 Eglinton Avenue East, Suite 800, Toronto, M4P 1J5 in 2003.
The Philippine embassy and its various missions in Canada, including the one in Toronto, aim to improve the long-term relations of Filipino-Canadians with their home country.
Over the years, many Filipinos migrated to Canada to take on blue-collar jobs. Their continuous presence has contributed to the country's robust economic growth.
In the next couple of years, Canada has opened its borders to allow more people to enter through various pathways.
Suppose you will need to use any of the various services offered by the Consulate General in Toronto, having access to this guide should provide you with information that can help you with your goals, whether to work, study, or migrate in this country. Keep on reading to learn more.
What are the services offered by the Philippine Consulate General in Toronto, Canada?
The Philippines has embassies and consulates in a number of countries, including those in North America and Canada. They act as international intermediaries for the country's interests.
The goal of the embassy is to offer specialized services to both local residents and visitors from all around the world.
The Philippine Consulate General in Toronto, Canada, offers a number of services, including consular services (Authentication Services, Notarial Services, Other Consular Documents, Authentication of Consular Documents Issued in the Philippines, and NBI Form Fingerprinting), as well as the following:
Passport renewal for adults (18 years of age and older);
Passport renewal for juvenile applicants (17 and under);
New passport application for newborns born in Canada to Filipino parents; and
Passport replacement for lost or damaged passports.
Issuance of Passport
For passport renewal, a person's personal appearance is necessary at the Philippine consulate in Toronto. The processing time is around eight weeks.
No longer are applicants required to bring their own photos when applying. The consulate has been quite relaxed when it comes to this process.
For minor applicants, however, parents are required to accompany them. For illegitimate children, their mothers should accompany them.
For persons from the province of Manitoba who are applying for consular services, always be on the lookout for press releases regarding programs and outreach activities that are available to the public.
Revised passport application forms for the following will be used from January 1, 2018. For more information, you may visit the Philippine Consulate General in Toronto, Canada.
New Regular Passport Application Form (for Adult, first time application)
Renewal Regular Passport Application Form (for Adult)
Regular Passport Application Form (for Minor)
The Consulate also informs the public that from January 1, 2018, it will issue regular and ordinary passports for Filipino citizens who are 18 years old and older.
In line with this, the Consulate will not be held responsible for lost or damaged passports or documents that are sent in the mail.
Moreover, the Consular Officer may require additional documents such as proof of citizenship or identity to prove his/her identity and prove his/her passport validity.
Issuance of Visa
For persons from Canada, Australia, and other countries with a visa-free period of at least 21 days, the period is extended to 30 days. A valid passport with a valid validity of at least six months is required to enter the Philippines. An airplane ticket or an outbound ticket must also be presented to the authorities upon arrival.
For stays of over 30 days in the Philippines, Canadians are permitted to apply for a 59-day tourist visa. This visa can be issued for single entry. All visa applicants must submit their documents at least one month before their departure date. Doing so will allow their applications to be processed in five (5) business days.
Requirements for the Retention & Re-Acquisition of Philippine Citizenship
Only natural-born Filipinos can take the Oath of Allegiance. This requirement is part of the re-acquisition process of Filipino citizens.
Notarial and Other Legal Services
Individuals who are supposed to execute legal documents such as Power of Attorney, Affidavit, Deed of Donation, etc. must appear personally at the Consulate General to sign these documents.
Registration of Nationals
All Filipinos residing in the provinces of Ontario, Quebec, and Saskatchewan are required to register at the Philippine Consulate in Toronto to ensure that they have complete consular services.
All overseas Filipino workers are encouraged to register their details without any obligation or need to do so. This is a voluntary act.
Civil Registration
Civil registration is vital records that detail an individual's life. It can be used to determine their civil status.
All reports of births, deaths, and marriages in the Philippines are submitted to the NSO. Copies of these reports may be retrieved within three months after they are received.
Civil registry records are vital documents that contain details about an individual. They can be used to prove the existence of others. These records can also be used to obtain a variety of documents, such as a passport.
Report of Birth: The Report of Birth serves as a statement of the child's birth to parents, at least one of whom is a Filipino citizen.
If the child's birth is registered with the embassy, the parent(s) must file a Report of Birth with the Civil Registrar's Office.
If the parents do not report the birth within one year of its occurrence, the child's birth may still be documented if the consular officer is satisfied with the report's authenticity.
Report of Marriage: The couple must go to the Philippine Embassy or the Consulate General of the Philippines to register their marriage. This procedure will entail the issuance of the Marriage Report as well as the submission of the required papers.
The marriage should ideally be reported within one year of the event. If the parties do not report the marriage within that time frame, it should still be recorded.
Report of Death: The Philippine Consulate General or the Philippine Embassy is responsible for reporting the death of a Filipino overseas. The report should be sent to the Philippine embassy or consulate nearest you.
Collection of Income Tax
Philippine Republic Act 8424, which took effect on January 1, 1998, provides that Filipino workers, seamen, and permanent residents in the Philippines are exempted from paying taxes on the income derived from outside the country. This law was later modified to exclude all Filipino workers from filing an income tax return.
Balikbayan Stamp
Former Filipino citizens can visit the Philippines without a visa for a maximum stay of one year. They can also visit their family members without paying for a visa.
NBI Clearance
The NBI accepts online applications for clearance. If you encounter any problems, please contact the nearest embassy or consulate.
The Philippine Consulate General in Toronto can help individuals secure the NBI clearance they need. Aside from getting their fingerprints authenticated, the consulate also helps people get visa documents.
Overseas Absentee Voting
All individuals who are at least 18 years of age on the day of the national elections are required to submit their applications for overseas absentee voting.
Verification of Employment Contract
This service is for Canadian employers who are looking to hire Filipino workers. They should first confirm the contract with the Philippine Overseas Labor Office (POLO) in Toronto.
Balikbayan Program
The Balikbayan Program was launched to encourage Filipinos living in other countries to visit their homeland.
For family members and former Filipinos, staying in the Philippines without a visa is allowed.
Assistance To Nationals
Many Filipinos who were affected by the pandemic have been sent back to their home countries. This list includes those from various countries such as Canada and other parts of the world. There are also individuals from the Philippines who are experiencing extreme hardship.
If you or someone you know needs to be repatriated, you must have the following documentation available:
your personal information sheet,
Affidavit, and
Repatriation Investigation Form,
along with copies of your passport data page and visa page.
These duties can be completed and submitted to the Philippine Consulate online.
Overseas Voting Registration
All Filipinos residing outside the Philippines who are not barred by law are allowed to vote in the national elections. These individuals must be at least 18 years old on May 9, 2022, and be registered as voters overseas.
Filipinos in Canada are reminded to register as overseas voters in preparation for the upcoming national elections.
OFW ID Application
The OFW e-card is a new identity card that works as both an OWWA membership confirmation and an OFW OEC. It is a bit like a credit card for the OWWA.
The new ID card will replace the iDOLE OFW card, which was ridiculed for its ambiguous eligibility rules.
Present the card to the following agencies and establishments to gain access to OWWA's services and initiatives.
Where Is the Location of the Philippine Consulate General in Toronto, Canada?
In Toronto, Canada, the Philippine Consulate General can be found in 7th Floor, 160 Eglinton Ave. East Toronto, Ontario, Canada M4P 3B5.
You can either take the bus, train or walk to get to the consulate. Here's how:
the nearest Bus Station: Eglinton Ave. East at Redpath Ave. (Bus no. 34A, 34C, 34S, 51, 54A)
the nearest Train Station: Eglinton Subway Station (Train No. 1)
the nearest Post office: 250 A Eglinton Ave E, Toronto, ON M4P 1K0
What is the Contact Number of the Philippine Consulate General in Toronto, Canada?
The Philippine Consulate General in Toronto, Canada can be reached thru phone at (416) 922.7181, fax at (416) 922.2638 or email at consularmatters@philcongen-toronto.com.
What is the Website of the Philippine Consulate General in Toronto, Canada?
Visit https://torontopcg.dfa.gov.ph/ to learn more about the Philippine Consulate services in Toronto, Canada. You can receive vital government updates and notifications in addition to the services given on their website.
The services offered by the Philippine Consulate in Toronto, Canada are summarized below:
Issuance of Passport
Travel Document
Issuance of Visa
Requirements for the Retention & Re-Acquisition of Philippine Citizenship
Notarial and other Legal Services
Registration of Nationals
Report of Marriage, Death and Birth
Collection of Income Tax
Balikbayan Stamp
What are the Social Media Platforms of the Philippine Consulate General in Toronto, Canada?
The Philippine Consulate General in Toronto, Canada has an official Facebook page (facebook.com/PHinToronto) via which they may engage with more Filipinos in the country as well as those interested in traveling for work or other reasons.
How to Make an Appointment to Visit the PH Consulate?
Effective May 25, 2020, the Philippine consulate general in Toronto will implement the appointment system for all consular services. Listed below are the guidelines to booking an appointment online to avail of the consular services offered by the consulate:
Appointments may be set between 10:00 am and 3:00 pm Monday to Friday, except on Philippine and Canadian holidays.
All visa applicants must appear at the Consulate in order to meet their appointment time and date. Failure to do so will result in the forfeit of one's appointment.
All applicants must have the necessary appointment documents in order to enter the consulate. Moreover, all applicants must appear at the Consulate before their appointment date and time. Failure to do so will result in their appointment being forfeited.
All applicants will be asked to sign a Health Declaration Form upon reaching the Consulate.
All applicants are required to wear non- surgical masks.
For more information about PASSPORT SERVICES, please visit their website at http://philcongen-toronto.com/consular/passport_appoint.php.
PASSPORTS DUE FOR PICK-UP: Since many people received an email or telephone call stating that their passports are due to be picked up, they should send a self-addressed envelope with their old or latest passport to avoid missing it.
NOTARIZATION / AUTHENTICATION: To schedule an appointment for notarization or authentication services, please visit their website: https://torontopcg.dfa.gov.ph/consular-services/appointments.
To secure an appointment for other services, you may call the Consulate's trunkline no. 416-922-7181 or send an email with the subject "REQUEST FOR APPOINTMENT" to the respective branch of the consulate:

Dual Citizenship: dualcitizenship@philcongen-toronto.com
Civil Registration (Report of Birth, Report of Marriage and Report of Death): civilregistry@philcongen-toronto.com
Visa: visa@philcongen-toronto.com (Suspended until further notice)
Other services not mentioned: consularmatters@philcongen-toronto.com
Applicants will be notified about their appointment slots through email or phone calls and are advised to provide complete requirements.
NBI clearance can be processed through mail. All applicants must complete and submit the NBI Form 5, which can be obtained from the Philippine Consulate. After reaching the nearest police station, submit your fingerprints.
All applicants must submit their applications via e-mail before they are evaluated. The Consulate will contact them once they have been selected.
All applicants must have complete documents, a self-addressed Canada post envelope, and a passport or visa in order to mail back their documents.
Note: Due to the limits of Toronto's COVID-19 protocols, the consulate has restricted the number of consular applications it accepts each hour. This means that it will not offer its services to certain groups, including older citizens, children under the age of seven, pregnant women, and people with disabilities (PWDs) to protect these vulnerable individuals.
Important Reminders:
– All individuals need to do is enter their information and wait for an email confirmation of their consular appointment.
– At the gate, they must present a paper copy of the email confirmation.
– Appointments are also non-transferable.
– Passport appointments are free of charge. They have asked Filipinos to report anyone selling passport appointment times in order for them to be penalized.
* Non-emergency applicants for consular services such as visa applications and dual citizenship can submit their documents through mail.
Dress Code
Visitors are asked to dress according to the conssulate's dress code.
Important Reminders:
On the day of your visit, bring a copy of your appointment schedule (printed/screenshot) to the consulate. Also, don't be late – remember, Philippine time DOES NOT APPLY! As a result, arrive at least 10 minutes before your scheduled appointment time to be briefed on what to expect.
If you need to settle a consular transaction, make sure you pay the exact amount, no more, no less. Please keep in mind that the consulateonly takes cash payments.
Due to the fact that there are still some health limitations in Canada, please follow the rules below:

Bring disinfection materials such as alcohol or wet wipes.
While on the grounds of the Philippine consulate in Toronto, wear a face mask.
Always maintain social distance.
Video: How To Get To The Philippine Consulate in Toronto, Canada
In this video, our featured Filipino vlogger gives us a sneak peek of what it's like in the Philippine Consulate General in Toronto – this is just one of the several Philippine missions here in Canada that Filipinos can go to, whenever they require government assistance in terms of processing legal documents, whether for work, travel, or residency. For this particular visit, the vlogger shares that she has to pay for her SSS member contribution. She was accompanied by her sister who also had to make a transaction at the consulate. However, due to the COVID-19 situation in the country at the time of this video, she wasn't allowed to stay inside the consulate after she finished her transaction. And so, she decided to give us a little tour of the places you can find in the area. Clearly, a lot of businesses have been affected, but the few ones that were still open were still operating at a limited capacity. The only good thing you might find in this is that there aren't a lot of people in establishments, making processes at the consulate faster and less of a hassle once it's your turn to transact in the office.  Still, things aren't quite like what they used to.  According to the vlogger, there's a lot of things we can learn about this situation, one of which is being patient.  Hopefully, things will turn out much better for everyone very soon.
Final Thoughts
Aside from being a great place to live, Canada also has plenty of programs that make it an ideal place for Filipinos. There are various opportunities Filipinos can explore starting this year to get to Canada.
Through this relationship, Canada and the Philippines have been able to provide various benefits to their respective citizens.
The Philippine mission in Canada will play a vital role in helping you meet all of your goals, from getting a visa to finding work in Canada. It's also an important part of your local community's outreach efforts. With this in mind, the consulate would definitely be one of your go-to places, once you get here. Hopefully, after reading this article, you will be able to reach your goals. That being stated, keep a copy of this guide and share it with those whom you believe will benefit from it, as well.
READ NEXT: Services by the Philippine Consulate in Canada and Overseas Labor Office
Contact Information:
Address: 160 Eglinton Ave E 7th floor, Toronto, ON M4P 3B5, Canada
Tel. No: +14169227181
Email: consularmatters@philcongen-toronto.com
Google Map Location: