Canada is known for its high-quality education system. Canadian students have the opportunity to study in one of the country's many universities, which are consistently ranked among the best in the world. The Canadian education system is also known for being highly accessible and affordable, with tuition rates that are lower than those of most other Western countries.
Also read: Canadian Healthcare System: What You Need to Know
If you're planning on studying or moving with your family to Canada, you should know what to expect from the Canadian education system and what you'll need to do in order to enroll. Keep on reading to learn more.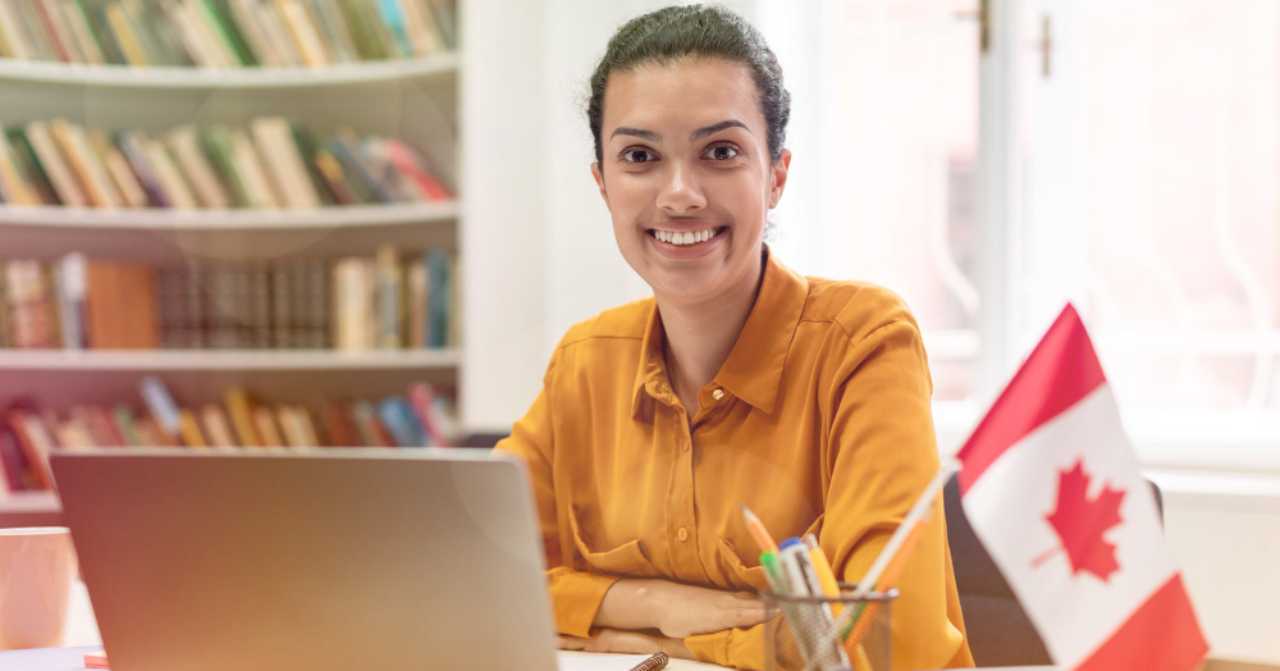 Canadian Education System: Overview
Education is one of the highest priorities for the Canadian government, and it's reflected in the way we prioritize it in our country.
For the most part, children in Canada attend kindergarten for a year or two at the age of four or five by choice. School then becomes mandatory as of grade one, which tends to be at the age of six years old.
Depending on the province, schools go up to either grade 11 or 12, generally until the age of 16 years old. Children then have the choice whether or not to continue onto higher education in universities, colleges or Cegep (college).
The Organization of Canada's Educational System
It varies by province, but in general, Canadians are required to attend school until the age of sixteen, with four levels of education.
1. Pre-School or Kindergarten
Pre-elementary, sometimes known as kindergarten, is the first level of education in Canada, provided to children aged four to five before they join elementary school. This is mandatory in New Brunswick and Nova Scotia, but optional elsewhere.
They are supplied by public, private, or government schools, depending on where you enroll your child. The first year of pre-elementary education is generally public and free, while many provinces, such as Quebec, provide free kindergarten to children from low-income families or with disabilities.
In Canada, pre-elementary education teaches young children the alphabet, basic skills such as counting and pre-reading, music, painting, and how to interact with others. These exercises are designed to prepare children for the next step: elementary school!
2. Primary School
In Canada, children must attend primary education or elementary school beginning in grade 1 between the ages of 6 and 7 and continuing until grade 6 between the ages of 11 and 12.
In Canada, students at this level of school frequently have a single instructor who teaches all of their subjects in the same classroom with the same students. Special education sessions are also available.
Reading, maths, the English language (French in Quebec), history, science, music, social studies, physical education, and art are all part of the pre-elementary school curriculum. As pupils progress through the grades, the courses get more difficult.
3. Secondary education
In Canada, secondary education is divided into two levels: junior high and high school. Junior high school or intermediate education immediately follows elementary school. It is a two-year educational level that includes grades 7 and 8.
These two years allow students to adjust to changes in the classroom and instructors throughout the day. This stage's goal is to prepare students for the next level of education, where course difficulty is expected to increase dramatically.
High school is the final stage of secondary education, lasting four years from grade 8 to grade 11 or 12 (ages 16 to 18, depending on the student's position and province).
Students are required by law to attend school until the age of 16, regardless of their grade level.
In Ontario and New Brunswick, students must attend school until they are 18 years old or have acquired a high school diploma. Secondary school in Quebec culminates with grade 11, which is usually followed by a two-year Cegep program.
Curricula in Canadian high schools have been carefully designed to best prepare students for college. Some provinces offer job training to high school students.
4. Postsecondary Education
College and University Level
After graduating from high school, Canadian students can apply to colleges and universities. A college in Canada is usually a smaller community college or a specialized vocational institution. Many people in Canada attend college to better prepare for university and obtain transferable credits.
A university in Canada is a place of higher learning where academic degrees in a wide range of subjects can be obtained in a structure similar to that of the United States, beginning with a bachelor's degree, followed by a master's degree, and ending with a doctorate as the highest level of education.
Provincial governments provide the majority of public universities and colleges funding, with the remaining coming from modest tuition fees, research money, and a part from the federal government.
One of the world's most popular university education destinations is Canada. With a degree from one of the country's universities, you can take on any challenge and reach your full potential.
It's no surprise that international students flock to Canada when it comes to university studies. The country boasts several universities that are among the world's top 250. There are also many smaller universities that are known for their intimate learning environments.
Canadian faculty members are highly experienced in international studies, and 40% have at least one degree from another country. Graduates from Canada are also highly regarded for their leadership skills and critical thinking.
In terms of quality and choice, university education in Canada is excellent. There are over a hundred public universities that offer 15,000 study programs. Students from this country are among the top in both French and English speaking nations.
Three of the world's top 20 student cities are located in Canada. Toronto, Montreal, and Vancouver are some of the country's most welcoming cities. International students also rate Canada as the second-most welcoming country.
A Culture of Research
Are you a fan of research? Canada's universities are known for conducting some of the highest rates of research in the world. The country's thriving research culture has exceeded the G7 average when it comes to the impact of its research on various fields.
In 2017, Canadian universities conducted over 14.3 billion dollars worth of research and development. This represented about 40% of the country's total R&D. Many of these facilities have been instrumental in the development of various innovations, such as the BlackBerry and IMAX movies.
Through Canadian education's research and teaching programs, students can gain a deeper understanding of the world's most cutting-edge scientific and technological developments.
Programs with endless possibilities
With over a hundred public and private universities, Canada has plenty of programs to choose from. These educational institutions offer programs in various fields, such as postgraduate and undergraduate programs. Also, there are short career-focused programs and co-operative education.
In addition to being able to provide bachelor, master, and doctorate degrees, Canada's universities also offer other specialized programs such as PhDs.
Alternative Educational Options in Canada
1. Vocational Training
In addition to community colleges providing vocational training, students can study a trade or profession in technical schools throughout Canada. Students were not formerly required to have a high school diploma to participate in such programs, but this has changed dramatically in recent years.
Vocational schools allow Canadian students to study their desired talent and gain real-world experience under the guidance of a qualified professional.
2. Institutions of private ownership
Private schools are also accessible in Canada but are not government-subsidized and are usually excessively expensive. It is up to the parent and student to assess whether or not this is a worthwhile investment.
Some parents believe that their children need smaller classrooms and more customized care, or that they should attend a specific school for personal reasons. Those with the financial resources and who do not desire to learn in French usually pick a private school in Quebec.
3. Religious Organizations
Except for specific Catholic schools, those who wish to send their children to religious schools in Canada must do so through private institutions. These schools provide the conventional curriculum and religious instruction specific to the school's religion.
The Age of Compulsory Education
The compulsory schooling age in Canada varies by province. In Manitoba, the minimum legal school attendance age is five years old, and the highest is seven years old.
Certain Canadian provinces, including Nova Scotia, New Brunswick, and Manitoba, require students to stay in school until the age of 18, despite the fact that the age of 16 is generally the last year that students are legally obligated to attend school.
Which provinces deviate from the traditional system?
While the majority of Canadian provinces use the same system, Quebec has a somewhat different approach.
Rather than attending high school until grade 12, as is common in most countries, children in Quebec finish high school in grade 11 and then continue their education at a Cegep. This two-year curriculum is meant to give students the opportunity to explore professional possibilities and make the transfer to university as smooth as possible.
International Students
More over one-third of young adults in Canada come from immigrant families, and the country's schools are overcrowded with immigrants. It has also been discovered that new immigrants assimilate quickly and attain success comparable to their native counterparts. Some say that this exceptional achievement is due to the equity and justice for migrant children found in all Canadian institutions.
What are the languages taught in Canadian schools?
The official languages of Canada are English and French. International students can study in either English or French, and many Canadian schools provide instruction in both languages.
English is the primary language of instruction in the majority of Canada, while French is extensively utilized. However, in the province of Quebec, students are required to attend school fully in French until they graduate from high school, and may only learn in English in exceptional circumstances, such as when visiting the country briefly.
Immigrants and newcomers to Quebec are often forced to attend French schools and are only permitted to learn English at private schools.
Opportunities for All
Canada has proved that there are little discrepancies between its students, whether they come from more affluent local families or from underprivileged minorities and immigrants, by providing all children with equal educational opportunities and treating everyone fairly.
According to Prof. Jerrim, immigrants in Canada may be the secret to the country's prosperity, despite some people's beliefs that large levels of immigration can harm student progress. "These families have an immigrant 'hunger' for success, and their high expectations are likely to improve their children's academic performance," Jerrim contends.
Is Education in Canada Free?
Despite the fact that Canada does not have a unified education system, basic public education is free for Canadian residents up to the eleventh or twelfth grade, depending on the province. International students, on the other hand, must pay the entire tuition.
Numerous colleges and universities get considerable funding, allowing students from all socioeconomic backgrounds equal access to higher education. The Canadian government is aiming to increase access to higher education opportunities for young people.
Canada's Education and Health Care
Canada has a publicly backed, taxpayer-funded healthcare system, unlike the United States. Each province has its own plan and legislation, however, all Canadian citizens have access to basic medical care in general. In some situations, the patient's employer will pay for out-of-the-ordinary healthcare operations.
Not only does Canada provide healthcare to its citizens, but it also offers free daycare and nurseries to those in need, as well as several public schools.
Frequently Asked Questions
1. What Languages are Classes Taught in Canada?
Canada's official languages are French and English. International students are allowed to study either language in the country. There are a wide variety of schools that offer studies in both languages.
2. What age do you have to be to go to kindergarten in Canada?
Early childhood education, also known as pre-kindergarten, is a type of education that is offered to children from four to five years old in Canada. This is mandatory in New Brunswick and Nova Scotia, but it is optional in other places.
3. How old do you have to be to go to school in Canada?
In Canada, primary school is mandatory for children from the age of 6 to 12. This means kids start in grade 1 until they reach the sixth grade.
4. How many provinces are there in Canada?
Canada is a country filled with beauty. It spans 10 provinces and 3 territories, and it's bordered by the Pacific Ocean, Arctic Ocean, and Atlantic Ocean. Its education system is regarded as one of the best in the world, and it has a well-funded public education system.
5. What is pre-elementary education?
The pre-elementary curriculum introduces various subjects such as math, reading, English language, science, social studies, and physical education. The difficulty of these courses increases as students progress through their grades.
6. What is the curriculum for pre-elementary education in Canada?
In pre-school programs in Canada, children are taught a relaxed and engaging curriculum that allows them to develop their basic skills such as counting and music. These programs are also designed to help them prepare for their primary school education.
7. How many years of secondary education are there in Canada?
Intermediate or junior high school education follows after elementary school. This stage includes grades 7 and 8. It's a two-year program.
8. How much does Canada spend on education?
In Canada, the government provides subsidies for education from kindergarten to post-secondary. This means that the country spends more on education than other Organization for Economic Cooperation and Development countries. Education is divided into three levels: primary, secondary, and tertiary.
9. What is the grade of secondary school?
The secondary education level is typically defined as high school. In Ontario, students go from Grade 9 to Grade 12. In Quebec, students are still in high school until they turn 16.
10. How many semesters are there in a Canadian university?
The university year usually begins in September and ends in May. It consists of two semesters, or terms.
Video: Canada's Education System
Here's a video from CISM, detailing Canada's education system. In this video, we learn about the differences between primary, secondary and tertiary education levels. We also learn about the grades of each level and how many semesters there are in a university year. If you are interested in learning more about Canada's education system, check out the video above.
Final Thoughts
Compared to the Philippines and most parts of the world, Canada has a much better education system in terms of accessibility, funding, quality, and more. With this in mind, it's no wonder why Canada is one of the most desirable places for people to migrate to.
If this is aligned with your plans of moving to Canada, you can have a better understanding of what to expect by reading this guide. Studying in Canada is in and of itself an investment, especially for those who plan on staying in the country. If you are interested in studying abroad, it's best to do some research and learn about the different options available to you. This can help you make an informed decision and avoid wasting money or time by making bad decisions. We hope that this article has been helpful in your journey and wish you all the best!
READ NEXT: Canadian Healthcare System: What You Need to Know