If you are currently living from paycheck to paycheck, struggling to make ends meet — there are times when you might need emergency cash immediately. Perhaps you have an urgent medical treatment, a major car repair, or an unexpected bill. In these cases, consider applying for an instant cash loan.
These days, instant cash loans are fast becoming a short-term solution for urgent financial needs. In Canada, there are different types of institutions offering this type of loan. Keep on reading, as we discuss the requirements and steps to getting instant cash loans!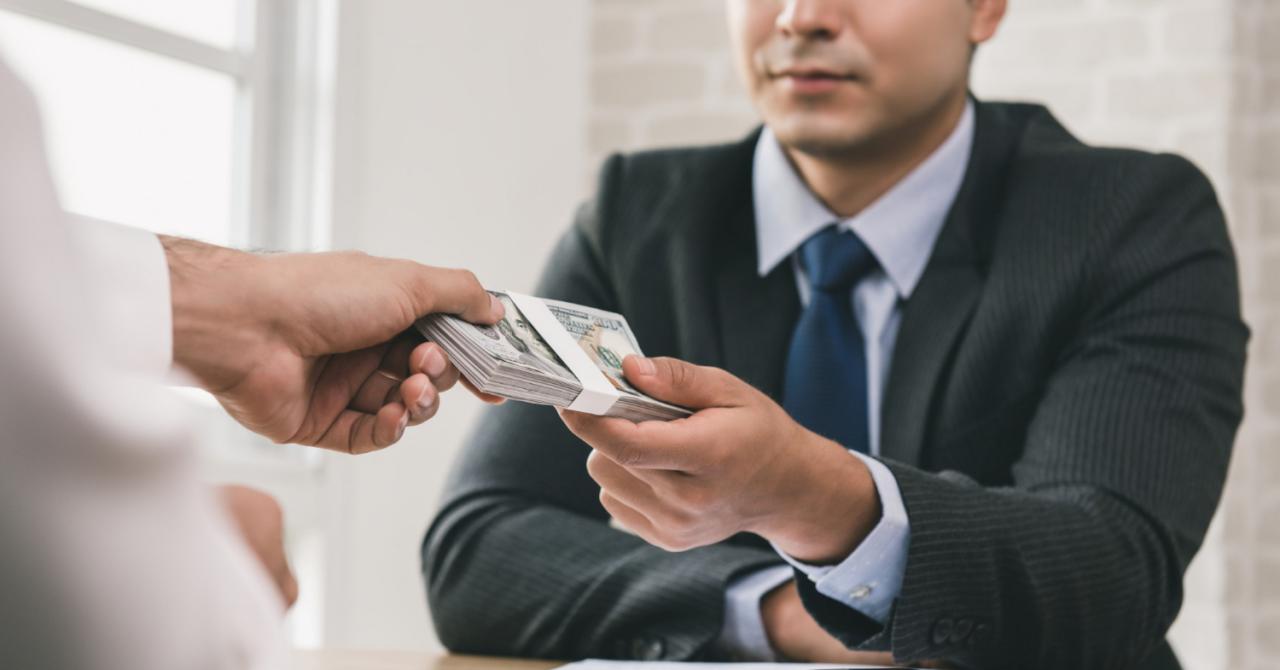 How to Apply for Instant Cash Loans in Canada
As the very name says, instant cash loans provide borrowers with the funds they need, "instantly." The processing time is usually around 24 to 48 hours, although there are cases where your loan could be approved within an hour or just a few minutes!
Where to Get Instant Cash Loans
There are many places where you can apply for an instant cash loan, but the most common places are banks, credit unions, and private lenders.
Banks
If you have an active bank account, you could consider applying for a loan with your bank. Keep in mind, though, that after submitting a loan application, it could take several days of verification and processing before your loan gets approved. Moreover, if you have poor credit, it can be difficult for your bank loan to get approved.
Credit Unions
If you are a member of a cooperative or a credit union, this could be a good place to get a loan, too. The interest rates are not that high, although of course — you have to be an active member of the credit union to be eligible for a loan.
Private Lenders
Private lenders are individuals or groups that offer different types of loans. They are usually more lenient when it comes to requirements, and processing time is fast. However, take note that their interest rates are higher compared to banks and credit unions.
Regardless of whether you're borrowing from a bank, a credit union, or a private lender — remember that the approval/rejection of your loan application would depend on your personal income, the amount of money you intend to loan, your credit report, and other factors.
Eligibility
The eligibility criteria for instant cash loans may vary among different financial institutions. Generally speaking, however, here's a list of common criteria. To qualify, an applicant must:
Be at least 18 years old;
Be a resident of Canada;
Have an active bank account;
Have a job or a source of income; and
Have a good debt-to-income ratio.
NOTE: Some financial institutions require credit credit checks, while others do not. The exact criteria depends on the lending institution.
Requirements
With regard to requirements, you'll need to prepare documents that would serve as:
Proof of your age;
Proof of your address in Canada;
Proof of employment and income; and
Existing loan documents (if any).
Steps to Getting an Instant Cash Loan
The process for getting an instant cash loan may vary among banks and other financial institutions. Nevertheless, here are the steps that are usually taken:
1. Submission of Loan Application
Simply head to the nearest branch or office of the lending institution. Fill up the loan application form with the necessary details: loan amount needed, personal information, and so on. Don't forget to attach the required documents before submitting your application!
Some banks and lending companies also have websites that accept online applications. If you don't have time to go out, you can definitely try this option!
2. Verification and Processing
Upon receiving your application, the lending institution will check, verify, and assess your documents. In banks, this process usually takes a few days. In contrast, some private lenders can process your application in just a few hours… or minutes!
3. Loan Approval
Your application could either be approved (or rejected) by the lending institution. If approved, you will be given a loan offer, stating the loan amount, interest rate, repayment periods, fees, and other terms. Be sure to read and understand everything before signing or agreeing to the loan offer.
4. Funds Disbursement
As soon as your loan has been approved and you have signed the necessary papers, the loan funds would be given to you — either in cash form or deposited to your registered account.
5. Loan Repayment
After receiving your funds, see to it that you would be able to repay the loan, based on the terms and conditions you agreed to. Depending on the amount, type, and purpose of your loan, the repayment period may range from a few weeks to several months… and in some cases, a few years.
Pros and Cons of Instant Cash Loans
Now that you know more about the criteria, requirements, and process involved — let us discuss some of the pros and cons of getting instant cash loans. Being familiar with these can help you decide whether to apply for a loan, or to consider other options.
Pros
The upside to getting an instant cash loan are:
Fast Processing. Most instant cash loans are exactly that… "instant." You can expect to receive your loan in just a few hours or minutes!
Available Online. These days, it is possible to apply for a loan, get approved, and received your funds online. It's that easy!
Credit Score Improvement. Some financial institutions report loan repayments to the credit bureau. As a result, this could help boost your credit history and generally improve your credit score.
Cons
On the other hand, there's a downside to getting instant cash loans, too. These include the following:
High Interest Rates. Compared to other types of loans, the interest rate for instant cash loans are usually higher, especially if you borrow from a private lender.
Small Loan Amount. Depending on your level of income and credit score, the amount of these types of loans are usually smaller compared to other types of loans.
Predatory Lenders. Alas, there are predatory lenders around who try to take advantage of borrowers, especially those who have poor credit scores. Be careful!
Reminders for Borrowers
Before you finally decide to apply for an instant cash loan, please take note of these reminders, as well:
Do your research. Always, always, do a background check on lending companies, particularly the private ones. If you have a friend who has borrowed before, ask for his/her recommendations.
Read the fine print. Do not hesitate to ask questions and make clarifications about a loan offer. Some may have hidden admin fees or early settlement charges, so be sure to ask about them!
Don't borrow too much. The higher your loan amount, the higher the rates and fees involved. So make it a point to borrow just the right amount, so that you won't have a hard time paying it back!
Pay on time. Most financial companies impose penalties for late payments. To avoid having to pay these extra fees, be sure to pay your loan installments regularly!
Summary
Instant cash loans are a viable financial solution, especially for emergencies or unexpected expenses. These are offered by many banks, credit unions, and private lenders. The criteria, requirements, and terms may vary among different companies.
That being said, it's important to make sure that you are dealing with a legitimate lending company. You should also strive to pay your loan installments on time to avoid penalties.
Meanwhile, are you an overseas Filipino worker (OFW) who needs to apply for a loan? If so, check out this article about Filipino loans in Canada.