The DMW Mobile Application was carefully designed to help OFWs manage their work responsibilities more efficiently. Its main goal is to make it easier for them to handle the challenges of being away from their loved ones while juggling demanding job duties. With the DMW Mobile App, OFWs can easily keep track of their work documents and address travel requirements conveniently, receiving continuous support throughout the process.
The app aims to fulfill its mission by providing exceptional services to OFWs worldwide, no matter where they are. It serves as a vital tool for creating accounts, managing personal information, and meeting the unique needs and aspirations of OFWs. To learn more about its features, keep reading until the end!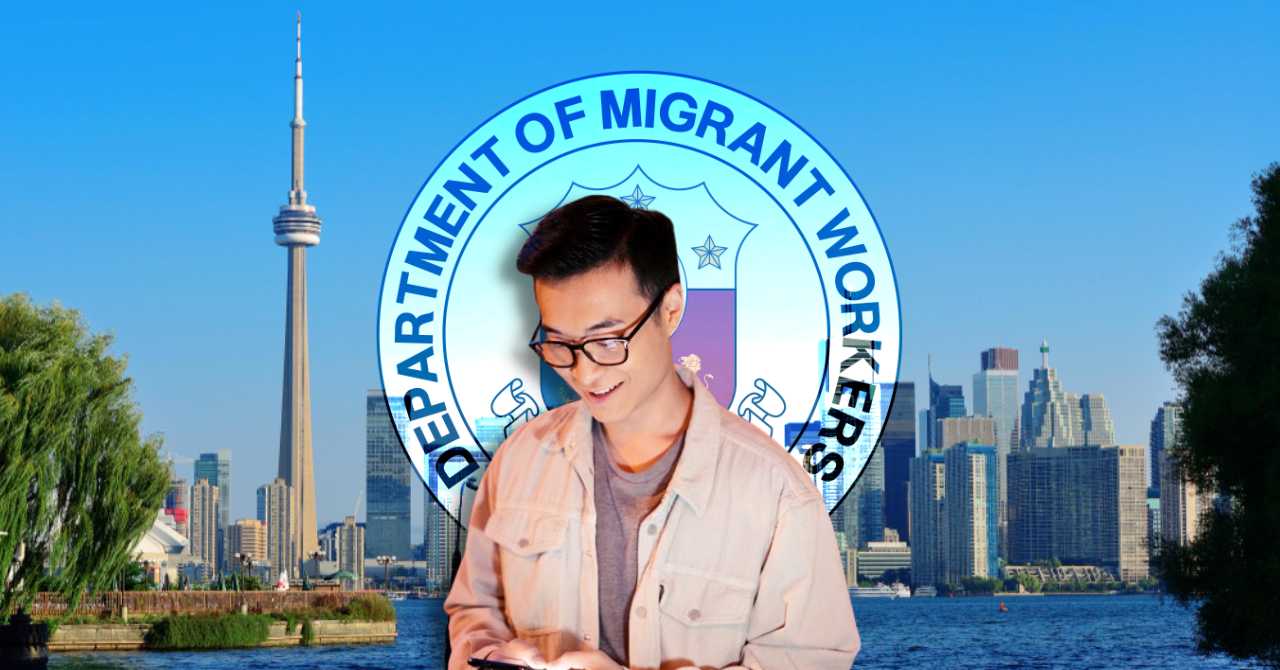 What is the DMW Mobile App?
The Department of Migrant Workers (DMW) has recently launched the DMW Mobile App, designed to assist Overseas Filipino Workers (OFWs) in an easy-to-understand way. Its simplicity makes it effortless for OFWs to complete important tasks online without any hassle.
One of the main features of the app is the straightforward process to create an e-registration account, which makes it easier for OFWs to get started. The app also allows them to apply for an OFW Pass, eliminating the need for a digital Overseas Employment Certificate (OEC) and saving them from the trouble of going to physical offices.
The DMW Mobile App provides instant access to crucial OFW information, such as employment contracts and passport details. This ensures that OFWs can easily keep their important documents up to date and readily accessible. Furthermore, the app includes a comprehensive list of contact details for Consulates and Philippine Embassies worldwide, offering readily available assistance whenever needed.
Thanks to the app's innovation, OFWs can now conveniently store all essential documents, including the digital OFW Pass, in one secure place. This achievement was possible through a successful collaboration between the DMW and the Department of Information and Communications Technology (DICT), aimed at improving the online portal and embracing digital advancements.
The DMW Mobile App provides a smooth and user-friendly experience for all users, whether they are in the Philippines or abroad. It ensures secure storage of passport images and quickly generates a QR-coded OEC, helping the Bureau of Immigration (BI) verify essential information more efficiently.
Features of the DMW Mobile App
Easy Way to Obtain Important Documents Online: An incredible app has been specially designed to assist overseas Filipino workers (OFWs) worldwide. This app simplifies the process of getting vital Overseas Employment Certificates (OECs) and other essential documents through the internet.
Quick OEC Generation: With the help of this fantastic app, users can easily take pictures of their passports and save them instantly. This smart feature allows them to generate a QR-coded OEC immediately for convenient use.
Faster Verification by the Bureau of Immigration: Thanks to the QR codes integrated into the OECs, verifying information for the Bureau of Immigration has become much easier and faster. This saves time for both the Bureau and the users.
Working Together for Excellence: The DMW and the Department of Information and Communications Technology collaborated to create this cutting-edge app. Their joint efforts have resulted in a strong and reliable online platform to meet the needs of OFWs.
Speeding Up Procedures for Quicker Results: This innovative app uses digital solutions to expedite the processing of requirements and documents for hardworking OFWs. It comes to the aid of busy individuals, saving them time and effort.
Easy to Use and Accessible: The app offers an intuitive interface, making it effortless for users to navigate. Its user-friendly features ensure a smooth and enjoyable experience.
Accessible Mobility: Empowering OFWs, the app allows them to download their OECs directly to their mobile devices. This seamless integration ensures quick access to employment-related needs, no matter where they are.
Enhancing Security of Important Documents: The app prioritizes the safety of personal files. It provides top-notch security, allowing users to confidently store and access their crucial documents from anywhere in the world.
Supporting Users with Reliable Customer Service: The app values excellent customer support and offers a dedicated help desk for users. Whether they have questions, need clarifications, or require assistance, the app provides dependable support and guidance to ensure user satisfaction throughout the process.
How to Download and Install the DMW Mobile App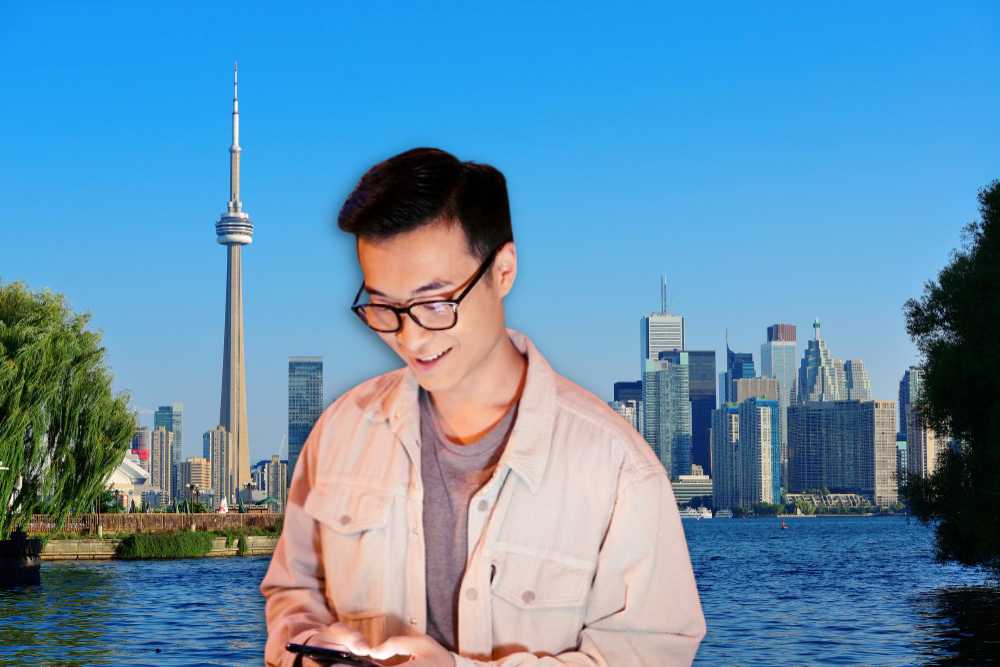 Getting the App: To get the app, you have two options. You can find it on the Google Play Store or search for it on the Apple Store.
Downloading and Installing: When you find the app, click on "Install" to start the download. If the app asks for permission, it's a good idea to allow it for the app to work properly.
Creating an Account: Open the app, choose "Sign Up Here," and then follow the simple instructions to create your account.
Logging In: After making your account, return to the app's main screen and enter your username and password to log in. Before using the app, take a moment to read the Terms of Use and Privacy Statement to understand how it works completely. By following these steps, you'll be ready to use the DMW Mobile App and make your OFW journey easier.
Guide to Registering an Account with the DMW Mobile App
To sign up for the DMW Mobile App, follow these steps:
Fill out the Passport Details Form carefully:
Provide correct passport information and double-check for any mistakes.
Review the entered information:
Before you click "Register," make sure to thoroughly review all the details to avoid any problems during the registration process.
Save your Registration Number:
After successful registration, a unique number will appear on the screen. Write it down or take a picture for future reference.
Check your Email:
Open your email inbox and find an email from the DMW Mobile App to confirm your registration.
This email will contain a temporary password.
Log in to the Mobile App:
Go back to the app's homepage and enter your email address and the temporary password to access your new account.
Change your Password:
Follow the on-screen instructions to create a new, strong password of your choice.
Once you successfully change the password, you'll receive a confirmation message.
It's crucial to keep your email address and new password secure for future logins.
Video: How to Get OEC via DMW Mobile Application Online
Watch this helpful video that shows you how to easily get the DMW mobile app on your smartphone. Just follow the simple steps in the video to download, install, and use the app on your phone without any trouble. This will allow you to create an account and set it up with confidence.
Frequently Asked Questions
1. How can I get the DMW Mobile App?
To get the DMW Mobile App, simply visit your phone's app store, such as Google Play Store for Android or App Store for iOS. Search for "DMW Mobile App" and install it by tapping "Download" or "Install."
2. Can all OFWs use the DMW Mobile App?
Yes, the DMW Mobile App is available to all OFWs, regardless of their location. It's designed to assist OFWs worldwide in accessing DMW services with ease.
3. What services does the DMW Mobile App provide?
The app offers various services for OFWs, like creating an account, applying for a digital Overseas Employment Certificate (OEC), accessing employment contracts and passport details, and finding contact information for Consulates and Philippine Embassies worldwide. It simplifies work-related tasks for OFWs.
4. Is the DMW Mobile App free to use?
Certainly, the app is completely free to download and use. The DMW's objective is to assist OFWs without any charges.
5. Can I apply for an OEC via the DMW Mobile App?
Yes, you can apply for a digital OEC using the app. However, keep in mind that it will soon be permanently replaced by the OFW Pass.
6. How secure is the DMW Mobile App?
Rest assured, the app prioritizes user security and privacy. It implements standard security measures to safeguard your data and ensure secure transactions. Remember to use strong passwords and keep your login details confidential for added security.
7. What should I do if I have technical issues or need help?
In case of technical issues or if you require assistance, there's a help desk within the app. You can contact them for support and guidance with any concerns you may have.
8. How can I change my password on the DMW Mobile App?
To change your password, follow the instructions provided in the app. It will guide you through the process of updating your password and ensuring the security of your account.
Summary
The DMW Mobile App has significantly enhanced how OFWs manage their work-related tasks while being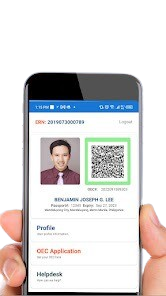 away from their families.
It offers simple solutions to common challenges faced by OFWs, enabling them to handle work responsibilities and travel requirements effortlessly.
With essential services at their fingertips, OFWs can create accounts, access personal information, and manage tasks from anywhere in the world.
The app continuously evolves with innovative features to meet the needs of OFWs, empowering them to confidently manage work-related transactions and affairs while abroad.
So, be sure to get the app on your device before planning to work overseas or travel abroad – it will be of great help!